Artificial Intelligence
Featured
News
Startups
Technology
Campaignity Technologies Develops an AI Chatbot For Your Business
Neexa AI, a product of Campaignity Technologies is a Ugandan Artificial intelligence (AI) startup that is helping Ugandan businesses sell more and grow.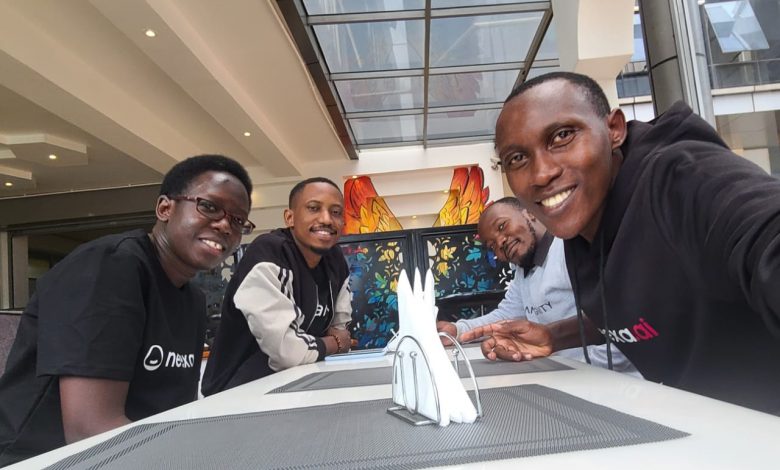 Artificial intelligence (AI) has been a heated topic across multiple entities including businesses. The problem, however, not as many businesses are adopting it [artificial intelligence], especially in Africa — but with the help of innovative companies like Neexa AI this changes.
"We hope that through our products, we contribute to an Africa where business growth is effortless," Ethan Bampeire, CEO and co-founder of Neexa told PC Tech Magazine.
Neexa AI is a Ugandan AI startup that is helping Ugandan businesses sell more and grow. The startup is a product of Campaignity Technologies, a Ugandan company founded amid the COVID-19 pandemic with a vision of an Africa where business growth is effortless, through automation of marketing and sales.
Initially, the startup offered semi-automated marketing services through Klark.IO, where they worked with over 150 businesses. However, they quickly learned that the biggest challenge, especially for small and medium-sized enterprises was a lack of sales.
"Business owners were too occupied with daily operations to focus on converting leads into customers. Neexa AI was then created to help these overwhelmed businesses boost their sales effectively using artificial intelligence," said Bampeire.
How Neexa AI works
Neexa AI functions as a 24/7 AI sales agent for your business. It handles inquiries, addresses objections, and closes simple deals. You can use it through your WhatsApp business number or add a chat widget to your website for the AI to engage with visitors and customers — and ensures instant responses to your customers, whether they contact you through your website or WhatsApp business number.
The AI learns from the business, services, and/or product information you provide in the dashboard.
Neexa also has a custom instructions section where you can add any specific instructions on how to deal with any situation. For instance, instruct your AI to share your mobile money number when people are ready to buy.
Even without custom instructions, the AI can work fine, especially if your purpose is to provide timely responses to buyers and help them make a decision quickly.
Setup, Interface, and Pricing
The typical setup process is fairly simple and involves signing up to the platform, adding information about your business and its products/services, Adding a widget to your website, and connecting the AI to your WhatsApp business number if that's a good option for you. After this you will have access to the chat history to see how the AI is responding to people, you can also take over the conversation with the human takeover feature.
Neexa has maintained a professional interface from the look and feel of the website, to the dashboard you log in to.
They have a free version that gives 100 free responses for starters, the paid plans start from USD$65(approx. UGX250,000), mostly depending on how many responses you may need in a month.
Who is Neexa for?
Neexa is best for businesses selling directly to customers (B2C), especially those with a high volume of daily inquiries. Some good examples include one of their customers Jena Herbals, the maker of Covidex, and Yunga Technologies, the security company building crime prevention tools for African communities.
It's also great for institutions and universities dealing with numerous student and parent inquiries.