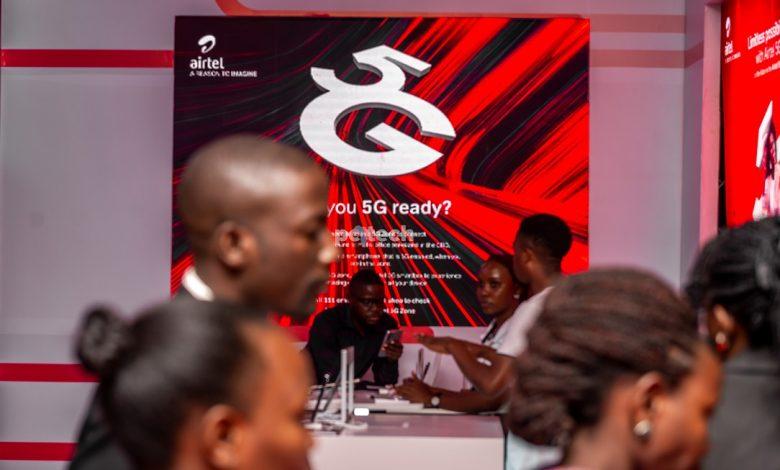 Airtel Uganda's First 5G Network has demonstrated 5G's potential to foster digital inclusion and connectivity in Uganda. This was during a 5G showcase event held at Kampala Serena Hotel on Monday evening this week.
Airtel Uganda proudly unveiled one of its industry firsts, the 5G network, ushering in a new era of connectivity and innovation for the country. The telco indicated in February this year that it was 5G ready and had applied to the Uganda Communication Commission (UCC) for the required 5G spectrum to start rolling out the revolutionary technology. Eleven (11) sites at that time were tested in Kampala ahead of the official launch that happened late last month beginning deployment in 50 sites in CBD areas with plans of further expansion before the end of the year.
"We strongly believe that by the end of the year, we will have covered many more sites, especially in the cities," Mr. Manoj Murali, Airtel Uganda's Managing Director told the press. Adding that "All the 2,500 Airtel sites across the country shall be deployed on a site-by-site basis. A list of roll-out plans shall be communicated on the Airtel Website and social media."
Manoj said their 5G network is not just a technological advancement, it's a catalyst for progress, an enabler of dreams, and a testament to our commitment to bring the world closer. He further noted that 5G has a good potential to transform services like e-learning, telemedicine, manufacturing, and commercial agriculture.
"We are here to provide A Reason to Imagine and through this transformation, we will foster socio-economic growth," he remarked.
The Minister of ICT and National Guidance, Dr. Chris Baryomunsi — who happened to be the Guest of Honor escorted by the Ag. Executive Director of UCC, Eng. Irene Kaggwa Sewankambo — congratulated the telco for the achievement which he said and emphasized will support techpreneurs and innovators in the various sectors to enhance their operations by utilizing the revolutionary technology.
While giving his remarks, Baryomunsi said, "The introduction of the 5G Network aligns with the ICT Ministry and Governments agenda of empowering Ugandans so as to achieve the goals of universal inclusion, sustainable development, economic progress, and poverty eradication through digital innovation combining initiatives across multiple sectors."
Eng. Sewankambo adding to Baryomunsi's remarks also applauded Airtel for launching its 5G Network and encouraged the public to harness the new technology to carry the country forward because digital is for everybody.
Manoj noted that users won't have to upgrade their sim cards to 5G and e-sims in order to enjoy the experience this tech brings. All the user has to do is have a device this includes; smartphones, computers/laptops, and tablets, to mention a few that support 5G.
With the 5G compatible devices later on 4G devices are still low due to the cost and other factors, Baryomunsi told the press that the government is working toward making these devices affordable. He emphasized that they will try to make smart devices affordable similar to how they were able to reduce the price of internet of government MDAs from $70 to $35.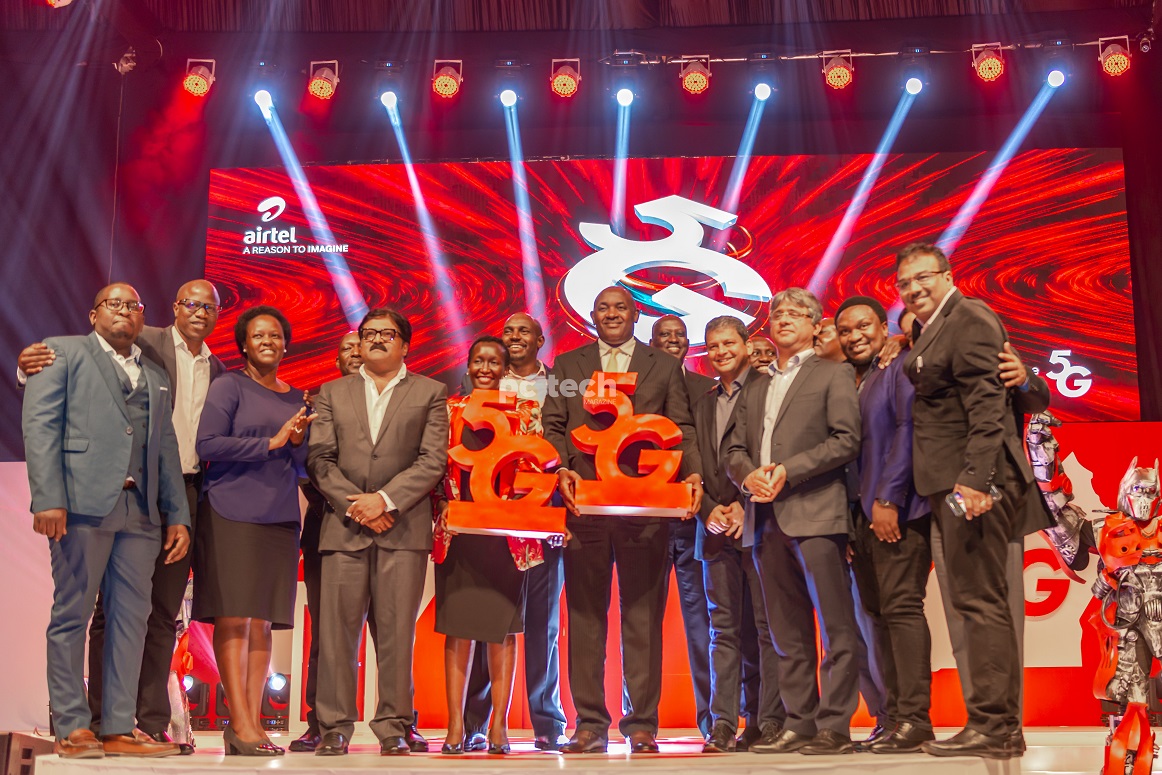 5G is the 5th generation mobile network that enables a new kind of network that is designed to connect virtually everyone and everything together including machines, objects, and devices at very high speeds.  It delivers higher multi-Gbps peak data speeds, more reliability, massive network capacity, increased availability, and a more uniform user experience to more users.
5G can support up to 1 million connected devices per square kilometer compared to 4G which can only support up to 100,000 connected devices in a similar area. This makes 5G the suitable network over which remote teams can collaborate to undertake tasks like surgery, and shared online school classes, and farmers can share live video farming tips, engineering tasks over video and stream gaming, and other entertainment experiences.
5G is admired for its immense applications in Home broadband activities like gaming, virtual reality, and other entertainment. In Manufacturing, commercial agriculture, and smart grids, 5G is useful for condition monitoring and other industrial applications.