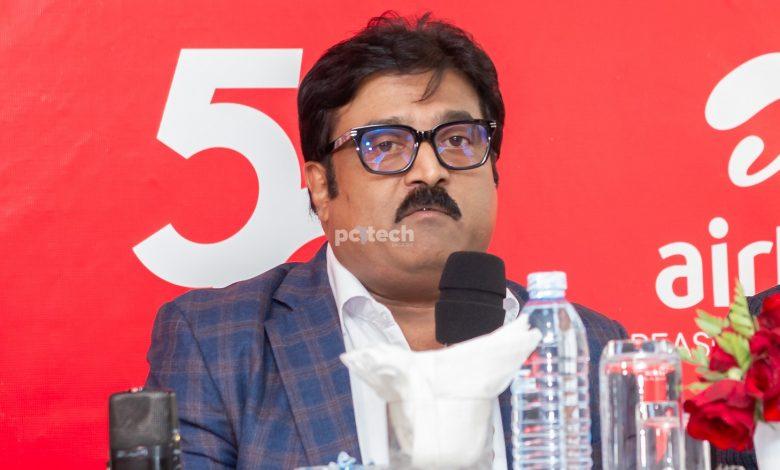 Airtel Uganda has secured the required 5G spectrum and will begin deployment in 50 sites starting next week beginning with areas such as; parliament avenue, Fairway area, Speak Apartment, and crested towers among others. This was revealed by the telco's Managing Director, Manoj Murali while addressing the press at Sheraton Hotel, this morning.
"I am privileged to announce that the wait for 5G is over. We have gotten the required spectrum and shall begin deployment starting next week," Murali told the Press. "We were able to transform the way people, businesses, and communities connect and do business using 4G and are grateful to our partners for the support on that journey."
Murali on behalf of the telco extended gratitude to the regulator, the Uganda Communication Commission (UCC), and partners Huawei, American Tower Company (ATC), and the media for their support on their journey.
The telco on Feb. 21st said that their 4G network was 5G ready and had applied for the required spectrum to start rolling out this revolutionary technology having carried out successful tests at 11 sites in Kampala. With the successful tests, now the telco will deploy to 50 more sites starting in CBD areas, and according to Murali by the end of this year, they will have expanded to other main towns in deeper areas across the country.
"We strongly believe that by the end of the year, we will have covered many more sites, especially in the cities," said Murali.
The 2,500+ Airtel sites across the country shall be deployed on a site-by-site basis. A list of rollout plans shall be communicated on the Airtel Website and social media.
Customers with 5G compatible devices can now enjoy the 5G experience — and the telco has emphasized there will be no need to upgrade your 4G sim card and e-sims to 5G — they will work as it is.
5G is the 5th generation mobile network that enables a new kind of network that is designed to connect virtually everyone and everything together including machines, objects, and devices at very high speeds. It delivers higher multi-Gbps peak data speeds, more reliability, massive network capacity, increased availability, and a more uniform user experience to more users.
5G can support up to 1 million connected devices per square kilometer compared to 4G which can only support up to 100,000 connected devices in a similar area. This makes 5G the suitable network over which remote teams can collaborate to undertake tasks like surgery, and shared online school classes, and farmers can share live video farming tips, engineering tasks over video and stream gaming, and other entertainment experiences.
5G will revolutionize the way people, businesses, and industries connect and improve their productivity because of super-fast internet speeds.
5G is famed for its immense applications in Home broadband activities like gaming, virtual reality, and other entertainment. In Manufacturing, commercial agriculture, and smart grids, 5G is useful for condition monitoring and other industrial applications. In health and education, 5G is important for the delivery of fast High-Definition videos for services like telemedicine and smart e-learning.