Internet
News
Social Media
Meta Continues to Deny Copying Twitter as Musk Threatens Legal Action
Meta CEO Mark Zuckerberg, through a spokesperson for his company, denied any wrongdoing and stated no former Twitter employees worked on Threads as claimed by Elon Musk's attorney.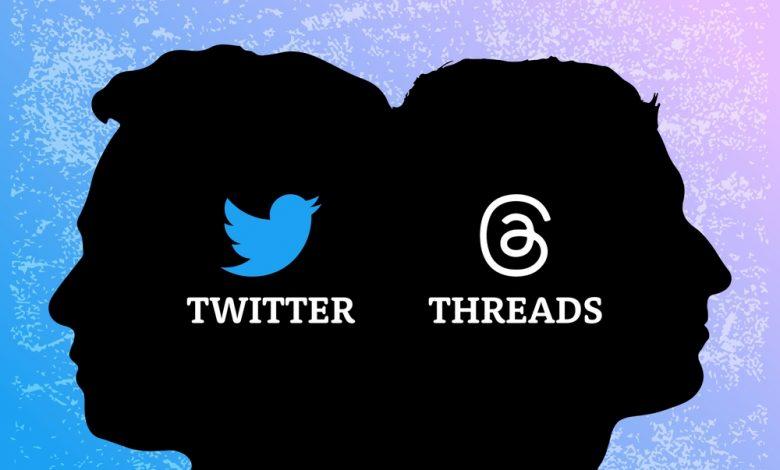 A potential legal battle is brewing between two of the world's wealthiest men. Twitter, which billionaire Elon Musk owns, is threatening legal action against Meta for copying its product when it launched Threads on July 6th. Meta CEO Mark Zuckerberg, through a spokesperson for his company, denied any wrongdoing and stated no former Twitter employees worked on Threads as claimed by Musk's attorney.
Alex Spiro, a lawyer for Twitter, wrote to Zuckerberg accusing the social media giant Meta of unlawfully using Twitter's intellectual property.
"Twitter intends to strictly enforce its intellectual property rights and demands that Meta take immediate steps to stop using any Twitter trade secrets or other highly confidential information. Twitter reserves all rights, including, but not limited to, the right to seek both civil remedies and injunctive relief without further notice to prevent any further retention, disclosure, or use of its intellectual property by Meta," said Spiro.
There Are Similarities Between the Two Products
There is no denying the similarities between Meta's Threads and Twitter, but it would not be the first time rival companies have launched similar products. All of the best online UFC betting apps are similar, as are many television streaming services such as Netflix, Amazon Prime Video, and Disney +. However, Twitter is not only accusing Meta of creating a copycat product; it claims Meta has hired former Twitter employees and using their insider information for Meta's gain.
Twitter also claims that former employees kept hold of their work laptops and mobile phones, with those devices containing sensitive information about the inner workings of the Twitter product and the company as a whole. However, press reports from some of the former Twitter employees who lost their jobs suggest Musk ordered the remote "bricking" of those devices by encrypting the data on them.
It is no secret that Meta hired many former Twitter employees in the weeks and months after Musk's $44 billion Twitter takeover. Musk infamously let go or fired thousands of engineers, and many of those engineers were highly skilled. Twitter employs approximately 500 engineers but once had over 3,500 on its books. However, Meta claims that no former Twitter employees worked on the Threads app.
Andy Stone, a spokesperson for Meta, took to Threads to address the allegations. Stone wrote, "To be clear, no one on the Threads engineering team is a former Twitter employee — that's just not a thing. Threads is powered by Instagram."
Threads Could Live Up to the Moniker "Twitter Killer"
Twitter's aggressive reaction to Threads' launch shows it fears its newest rival. Several platforms have recently launched, including Bluesky, Mastodon, and Post. News, but they have yet to gain any real traction. However, Threads reported more than 30 million users signed up on Day 1, and Zuckerberg has already shown Meta is prepared to invest eye-watering sums of money to build its products. One only has to look at the billions of dollars invested in the Metaverse for proof of that.
Meta has a long history of going out of its way to hinder rivals. For example, Reels is starting to punt a dent in TikTok's growth and is now a legitimate alternative, while Instagram Stories curtailed Snapchat's rapid growth. The media call Threads a "Twitter killer" app, and there is every chance that could happen.
Linking Threads to Instagram is a genius move by the top brass at Meta and should be applauded. Instagram has almost 2.5 billion users, and Meta made it virtually seamless for its users to port over their Instagram followers instead of building a network from scratch. Some 30 million people joined Threads on the first day. To put that into perspective, Bluesky announced it had 50,000 users. Former Twitter CEO Jack Dorsey created Bluesky, which is still in an invite-only beta phase.
Why Has Threads Got the Potential to Destroy Twitter?
It is fair to say that Musk's $44 billion takeover of Twitter raised more than a few eyebrows. The micro-blogging platform was losing money hand over fist despite boasting 368 million daily active users. Although Twitter's revenue increased from $0.3 billion in 2012 to $4.4 billion in 2022, the company has only made a profit in two years between those dates.
Despite making a $1.206 billion profit in 2018 and another $1.466 billion in 2019, Twitter's bank accounts have been in a $1.071 billion hole since 2012. The company generates 90% of its revenue from advertising, with the rest stemming from the controversial "blue tick" subscription and data licensing.
Musk's attempts to turn around Twitter's flagging fortunes have rubbed people the wrong way. First, he unceremoniously fired or let go thousands of staff without prior warning, then began offering an $8 monthly subscription for users to become verified and receive the famous blue tick.
Meta is an expert in generating money from its platforms, so a significant player competing alongside Twitter is terrible news for the former. None of Twitter's other rivals have the clout or infrastructure to mount a serious challenge for Twitter's crown, but Meta does. The fact Musk is threatening legal action shows how worried Twitter is that it cannot fight off Meta for long.
Comparing Twitter and Threads
Threads beat Twitter straight off the bat by offering all users a 500-character limit compared to Twitter's 280 hard limits. However, Twitter subscribers can post up to 25,000 characters; expect Threads to add a similar character limit in the coming months.
Both platforms allow users to pay a monthly subscription to become verified and display various badges on their accounts. Currently, Twitter charges $11 (approx. UGX40,000) per month for mobile users, while Threads commands a $14.99 (approx. UGX55,000) fee that is transferred from Instagram, which is intrinsically linked.
Threads allow its users to post five-minute videos without a subscription, more than doubling the two minutes and 20 seconds for non-subscribing Twitter users. In addition, Twitter only allows four images per post, whereas ten are possible on Threads.
However, it is not all one-way in Threads' favor. Twitter allows paid subscribers to edit posts, allows everyone to send direct messages, and has a desktop website, features not currently available to any Threads account.