Artificial Intelligence
Industries
Technology
The Benefits and Challenges of Artificial Intelligence in Six Industries
As Artificial Intelligence (AI) continues to evolve and become more prevalent in various industries, it is important that organizations carefully consider the benefits and challenges of AI and work to ensure that AI-powered systems are ethical, effective, and accessible for all users.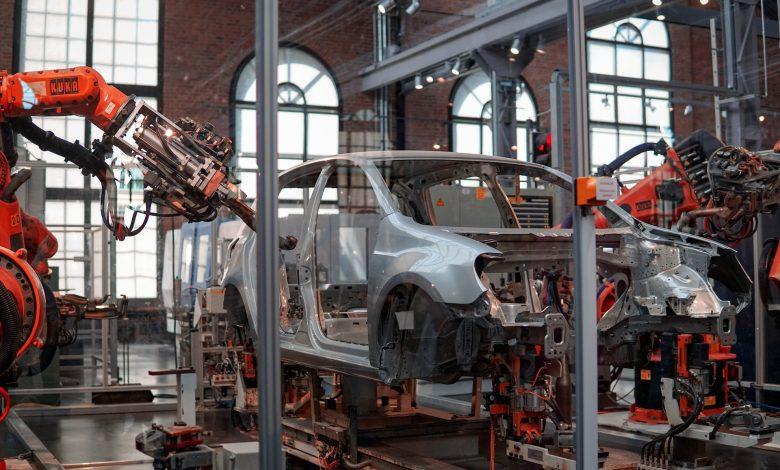 Artificial Intelligence (AI) has been celebrated as a revolutionary technology with limitless possibilities across multiple industries. The adoption of this revolutionary tech creates significant cost savings, and drive innovation while improving overall efficiency; however; it's important not to overlook some crucial challenges when implementing this advanced tool in business processes. In this article, we'll look at both opportunities and obstacles brought on by integrating AI into six industries so you're able to make an informed decision when incorporating it into your company's framework.
Healthcare
The use of artificial intelligence (AI) technology has shown groundbreaking potential for transforming healthcare practices worldwide. By enabling doctors and medical professionals to process and analyze huge volumes of patient data with ease AI has opened up pathways for more accurate diagnoses and improved treatment plans across various domains within the field. One such domain where AI has reportedly shown remarkable results is medical imaging. For example, AI-powered medical imaging is helping doctors identify cancerous tumors more accurately and efficiently than ever before.
By analyzing extensive datasets containing intricate information related to patients' health conditions with sophisticated algorithms fueled by artificial intelligence capabilities detecting patterns and anomalies that may not be visible to the human eye—diagnosis rates and treatment outcomes have become infinitely more efficient.
However, despite their promise, AI technologies still pose several potential challenges. Notably among these challenges are concerns revolving around privacy loss and security breaches which might undermine patient confidence in digital health tools; equally alarming however is how they also have shown an inclination towards perpetuating prejudices associated with specific demographics in the healthcare system
For example, if an AI algorithm is trained on data that is biased toward certain demographics, it may make inaccurate predictions or recommendations for patients who fall outside of those demographics. As such it is essential that these challenges are fully addressed in order to ensure a safe and equitable implementation of AI technology within the healthcare ecosystem.
Finance
Artificial intelligence has disrupted traditional practices within the finance industry by offering a unique advantage through its ability to process and analyze large quantities of real-time financial data accurately. The insurmountable volume of information analyzed empowers financial institutions with enhanced decision-making capabilities that encompass investments risk mitigation approaches as well as preventing fraudulent activities.
Besides this programmatic functionality offered by AI algorithms in finance lies its capacity to produce customized investment recommendations based on individualized goals and varied levels of tolerance towards risks involved in finances.
One prime example would be chatbots which utilize natural language processing and machine learning to deliver personalized recommendations and guidance to customers' questions, without the need for human intervention. Regardless concerns about data privacy, security, or the possibility of biases creeping into financial decision-making as a result of algorithmic training on lopsided information persist. For example, if an AI algorithm is trained on data that is biased toward certain investment strategies, it may make inaccurate recommendations for investors who have different financial goals or risk tolerances.
Manufacturing
Incorporating artificial intelligence into manufacturing has led to a paradigm shift in the industry with new possibilities for optimization emerging every day. Through advanced sensors and machine learning algorithms integration with traditional equipment manufacturers facilities have become smarter as they predict potential problems before they occur increasing uptime while reducing costs significantly by allowing proactive maintenance scheduling during periods of low production resulting in improved efficiency across all operations leading towards growth-oriented outcomes.
However; this transformation comes with critical challenges such as the potential for AI algorithms to replace human workers, ensuring that AI-powered machines are safe for workers while maintaining reliability at all times taking precautionary measures against environmental impacts caused by excessive use should be considered seriously.
Retail
Artificial intelligence has become a game changer for retailers who seek to improve their operations through automation. From creating personalized marketing campaigns based on consumer habits, preferences, purchase history (buying behaviors), or location trends; to helping streamline inventory processes through predictive analytics, or even providing human-like responses through chatbots to provide customer support and personalized product recommendations, without the need for human intervention — thus AI showing a great potential in transforming the retail landscape.
Nevertheless, there are challenges ahead such as ensuring data protection laws are adhered to by companies when handling sensitive information as well as avoiding prejudice against certain demographics or products which may be inadvertently programmed into AI algorithms.
Education
Artificial intelligence is proving itself an incredibly effective tool in shaping tomorrow's workforce through personalized education programs powered by data analysis. With the ability to analyze student data, AI can help teachers identify areas where students need additional support and develop personalized learning plans.
With precise insights into individual learner progress available at just a click away thanks to sophisticated algorithms — educators have an opportunity like never before to enhance what they do best: Educating!
Meanwhile, students benefit from targeted recommendations that take into account their specific learning styles along with computerized grading that provides quick feedback on areas in need of improvement.
However, there are ethical challenges surrounding the potential replacement of teachers by AI and the need to ensure that all learners regardless of their learning styles or abilities that AI-powered educational platforms are accessible and effective for all students.
---
ALSO READ: INNOVATIVE TOOLS FOR STUDENTS: ADVANCEMENTS IN EDUCATIONAL TECHNOLOGY
---
Transportation
Artificial Intelligence has also extended into the realm of transportation transforming it in remarkable ways with applications ranging from autonomous vehicles to predictive maintenance. With its ability to analyze data from various sources including sensors, AI is providing transportation companies with a wealth of advantages such as optimizing operations and reducing costs while enhancing safety measures.
Through the use of predictive maintenance tools powered by AI algorithms issues that would have resulted in major setbacks are identified before they pose any real threats or breakdowns and delays happen. The possible reduction in accidents caused by human error is one benefit Autonomous Vehicles may deliver through AI technology when fully adopted by transport companies.
In spite of these impressive benefits though there are drawbacks associated with this technology which border on reliability issues, especially as regards autonomous vehicles safety concerns—as well as ensuring accessibility across all locations.
To conclude, the possibilities inherent in artificial intelligence are transformative across many different areas — from improving health outcomes by mining vast datasets containing crucial medical information; also creating new opportunities within transportation by optimizing routes based on real-time traffic insights; however not without its share of problems. For instance: ensuring privacy protection for consumers using these highly sophisticated computerized tools isn't always simple or straightforward due to existing cyber threats; furthermore, there is also a risk associated with introducing biased algorithms into operational frameworks potentially exacerbating socio-economic disparity in access or representation concerns around those impacted or replaced by automation technologies like robotics & chatbots etcetera.
With this reality in mind, it becomes increasingly vital for businesses to strike a balance between the benefits and the potential pitfalls of AI enabling ethical decision-making in implementation so as not to inadvertently harm anyone affected by these cutting-edge technologies.
ALSO READ: THE RISE OF AI IN LANGUAGE EDUCATION