Africa
Industries
News
Research
FT Ranking of Africa's Fastest-Growing Companies: AFEX Emerges 1st
AFEX emerged in first place in the FT Ranking of Africa's Fastest-Growing Companies, with a compound annual growth rate over three years of more than 500%.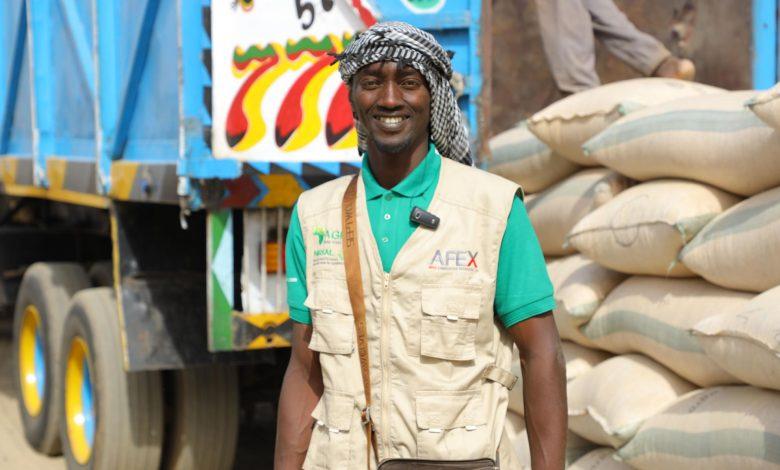 Abuja-based AFEX Commodities Exchange, which provides brokerage and trade finance services for commodities has secured first place in the Financial Times (FT) ranking of Africa's Fastest-Growing Companies in 2023. Since it first appeared on the inaugural list last year, AFEX has doubled in revenue and expanded operations into East Africa, having financed over 450,000 farmers and traded 526,850 metric tonnes of commodities in Nigeria, Kenya, and Uganda.
"Being recognized as the fastest growing African company soon after our expansion into Kenya and Uganda is a fantastic boost as we continue to solidify our team and impact farmers in the East African market," Tabitha Njuguna, Managing Director AFEX Fair Trade Limited Kenya said in a press statement.
The FT's Africa Fastest Growing Companies list comprises innovative, modern, and fast-growing companies that are the driving force of the international economy in the 21st century. The FT collaborates with Statista, a data research company, to produce similar rankings for companies in Europe, Asia, and America.
The inclusion of AFEX on this prestigious list is a testament to its success and exceptional performance. Like the ranking for other markets, the Africa list ranks African companies by their compound annual growth rate (CAGR) in revenue between 2018 and 2021. AFEX has grown by 505.3% over the past 3 years, making it Africa's fastest-growing company in 2023.
Currently operating over 200 warehouses in Nigeria, Kenya, and Uganda and serving over 450,000 farmers, AFEX plans to expand to 9 African countries within the next 10 years to create regional markets that balance demand and supply through intra-Africa trade. Markets considered for expansion includes Benin, Togo, Ghana, Côte d'Ivoire, Tanzania, Ethiopia, and Zambia.
Through its strategic expansions, AFEX aims to address the low regional trade level, which currently stands at 14.4% compared to 59%, 69%, and 30.4% in Asia, Europe, and North America, respectively. By facilitating cross-border trade in Africa, AFEX looks to increase regional trade volume, improving capacity to meet the demand of Africa's growing population. AFEX will continue leveraging its model of deploying infrastructure alongside access to capital and markets for the commodities sector in Africa to help accelerate Africa's food security.
Njuguna, said, "AFEX Fair Trade Limited aims to impact 100,000 farmers in Kenya and 20,000 farmers in Uganda, whilst driving over 200,000 metric tonnes of commodities traded by 2025 to support East Africa's food security and promote a fair exchange of value among players in the agricultural value chain."
Since its launch in Kenya in 2022, AFEX Fair Trade Limited has committed to leveling-up Africa's agro-tech sector in the East African market. It presently has 21 warehouses in Kenya and Uganda with over 22,000 MT Capacity. In February, AFEX Fair Trade Limited was licensed as the first Private Warehouse Receipt Operator in Kenya and has since financed over 10,000 farmers in the East African region.
The Financial Times Africa's Fastest-Growing Companies lists 100 companies from different industries/sectors among which include Fintech, e-Commerce, Real estate, IT & Software, Energy & Utilities, Healthcare & Life, Logistics & Transportation, Construction & Engineering, Media & Telecommunications, Food & Beverages, Agriculture, Forestry & Fishing, and Metals & Mining.
Nigeria, Kenya, Egypt, and South Africa dominate with the most companies appearing on the list.