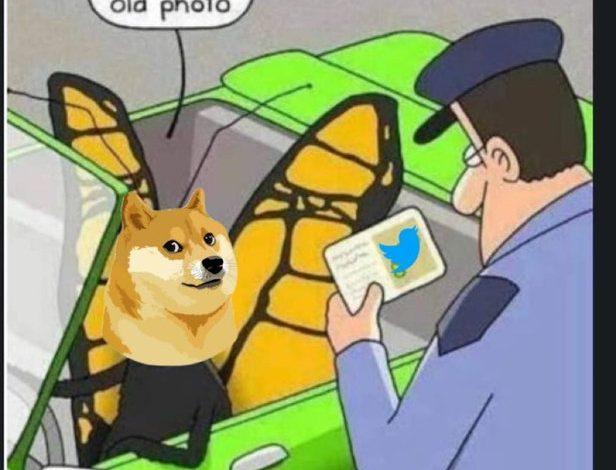 Twitter on Monday changed its iconic traditional blue bird logo to mimic the logo of a popular cryptocurrency, dogecoin – an image of Shiba Inu – in what appears to be a late April fool's day gag from the company's boss, Elon Musk.
Musk addressed the change Monday afternoon, tweeting, "as promised" above an image of a year-old conversation in which a user, Chairman (@WSBChairman) suggested that he "just buy Twitter" and "change the bird logo to a doge." In his response Musk replied, "Haha that would sickkk". Seven days later, Musk delivers and changes the Twitter icon. In typical Musk fashion, he tweeted a meme noting the change.
— Elon Musk (@elonmusk) April 3, 2023
The official Dogecoin account tweeted "Very currency. Wow. Much Coin. How Money. So Crypto." in response.
It is still unclear whether the logo change is permanent. Musk has not explained the reason for the change, but some users speculate it is meant to be an April Fool's day prank that the company was unable to bring in on April 1st.
On changing the logo, the price of dogecoin, which is typically volatile, was up more than 20% over the past 24 hours, to about 9 cents. It was trading just under 8 cents Monday morning. This is the highest value the digital currency has been since November last year.
Reuters reports that the doge logo appeared on the site two days after Musk asked a judge to throw out a $258 billion racketeering lawsuit accusing him of running a pyramid scheme to support dogecoin.
ALSO READ: TWITTER HAS BEGUN REMOVING BLUE TICKS FROM ACCOUNTS