Innovation
MTN
News
Sponsored
Startups
Richard Yego: MTN Mobile Money Open API is Empowering Youths to be Self-Reliant
"MTN Mobile Money open Access Programming Interface (API) is empowering the country's youths to be self-reliant at the time access to jobs has become limited," Richard Yego.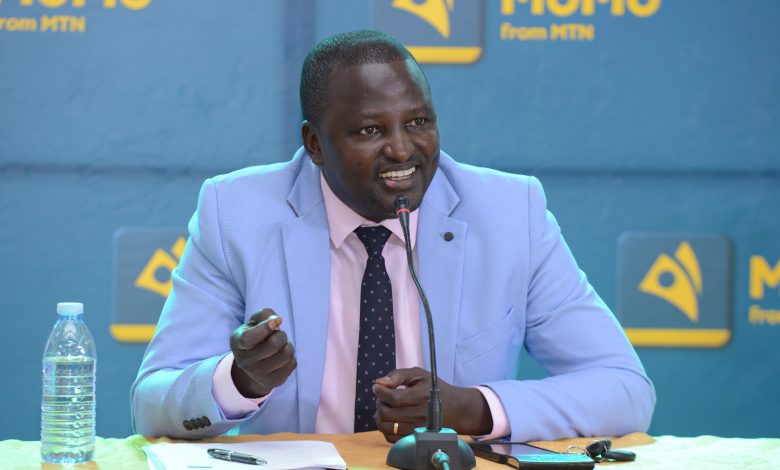 Martin Tumusiime was frustrated with uncollected wastes that end up in water channels, or on streets —which is not hygienic at all and leads to serious consequences including physical harm or injury to people, the spread of pest species & diseases, pollution, and affects and can kill wildlife, among other reasons. Tumusiime and his four colleagues; Gideon Mpungu, Lubowa Enock, Namuli Brenda, and Rogers Kibuule decided to come up with a solution to combat this problem.
The team developed a waste management mobile app they called Yo-Waste. The app allows one to request garbage collection —and they would instantly be connected to the nearest available garbage truck collectors in their communities.
But Tumusiime's dream, whose company now serves more than 1,300 customers in Kampala and Entebbe, only came to reality through the MTN Mobile Money hackathon in 2019 where they emerged as winners —and among the awards received was access to the MTN Mobile Money Access Programming Interface (API).
MTN Uganda's open API platform was unveiled in 2018 to enable developers and programmers to get free access to MTN mobile money's proprietary software platform to create products that ease payment options, leveraging MTN mobile money clients.
Tumusiime said the payment process for waste collection is one of the biggest challenges in the business. "The collection is usually only about 70%, and it is expensive." Having access to the MTN mobile money API, he said "With the integration of our system to that of MTN Mobile Money, we are able to collect almost 100% of our generated revenues because invoices and payments are made via mobile money and this helps us minimize operational costs."
Tumusiime said the Yo-Waste app earns them an average of UGX10,000 and UGX30,000 per month from each of their customers based on the volume of their waste, frequency of collection, and location.
Uganda has in the past three years recorded growth in startup businesses' ideas making progress following MTN Uganda's bold decision to grant them access to MTN Mobile Money API to develop new digital products and services to improve efficiency, productivity, and income.
These among others include; Easy Matatu; a mobile app that enables carpooling using matatus, AppAbout; an online platform that enables customers to make reservations in cinemas, bars, and restaurants, and Powell Pay; a virtual wallet that enables schools to receive fees payments from parents by transferring the fund to the school's registered bank account via a mobile platform.
Easy Matatu has since received support from Renew Capital, an impact investment firm focused on developing small and medium-sized enterprises (SMEs) in Africa, to help expand the minibus ride-sharing app in various African cities.
Easy Matatu customers use smartphones to reserve their rides on well-maintained vehicles with experienced and well-paid drivers who take them on a faster, safer, and more comfortable commute.
AppAbout, meanwhile, is currently serving five cinemas, 35 bars, and 40 restaurants mostly in Kampala whereas Powell Pay is serving tens of schools in fees collections across the country.
The recent innovation ideas that won the 2022 MTN MoMo Hackathon; E-wage system, MpaMpe, and E-Pay –are also expected to graduate into viable businesses riding on the MTN Mobile Money Access Programming Interface (API).
The e-wage payment system is a web-based application that seeks to facilitate single payment of casual workers via their mobile phones.
MpaMpe is a digital hybrid crowd-funding application that seeks to bridge the gap between the needy or campaigners and funders or sponsors to support their ideas through a transparent model and accountability of funds while M-Pay seeks to enable MTN Uganda subscribers to make bulk payments to different people with a single click of a button.
Richard Yego, the Managing Director at MTN Mobile Money Uganda Ltd said the company is proud that the MTN Mobile Money open Access Programming Interface (API) is empowering the country's youths to be self-reliant at the time access to jobs has become limited.
"We are so happy that our decision to have prospective innovators access our MTN Mobile Money platform to create new solutions is yielding fruits," he said. "We are seeing many youths now riding on our platform to come up with new solutions that have been monetized and now employing more other youths and thus help address the current challenge of unemployment."
Yego said the telco is currently implementing the Ambition 2025 Strategy premised on leading digital solutions for Africa's progress.
ALSO READ: MTN MOMO HACKATHON WINNERS, E-WAGE DEVELOP PAYMENT SYSTEM FOR CASUAL WORKERS