Interviews
Interview with Davilla Nasra, CEO of New Ride-Sharing Platform, Safari Buddy
"Safari Buddy is providing a new and unique service in the rideshare industry," Davilla Nasra.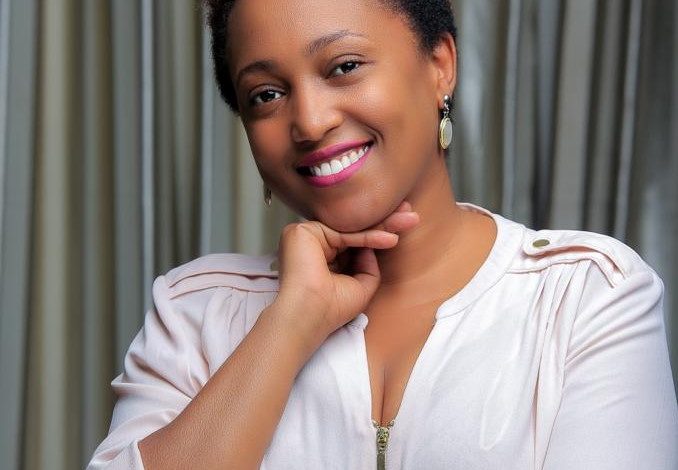 Ride-sharing services have revolutionized the transportation industry. These services allow individuals to use a smartphone app to request a ride from a nearby driver, eliminating the need for traditional taxi dispatching and greatly increasing the convenience and accessibility of transportation. They have become extremely popular, particularly in urban areas, and have forced traditional taxis to adapt to the new competition. Additionally, ride-sharing services have also sparked discussions about the gig economy, regulations and safety concerns. In our interview with Davilla Nasra, the Chief Executive Office of Safari Buddy in Uganda, she touched on those discussions.
Safari Buddy is a new ride-sharing service in Uganda that began its operations on Jan. 4 to connect riders with local drivers, providing safe and convenient transportation. Safari Buddy is just for urban rides, riders are able to book rides for upcountry trips, and boat cruises, send cargo packages as well as allow people to put their cars on the platform for hire.
Nasra during the launch said, "with its combination of convenience, flexibility, and innovation, Safari Buddy is poised to become the go-to rideshare app for Ugandans."
To enlighten us more about the service, we had an interview with Nasra and this is what she had to say;
What inspired you/your team to start Safari Buddy putting into consideration the competitiveness and other factors in the traditional and modern hailing business in Uganda?
The use of so many cars is a significant contributor to the overall carbon footprint of society. This process releases pollutants (especially carbon dioxide) into the atmosphere, contributing to climate change. The current floods, food shortages, and outbreak of pandemic diseases are a result of these unprecedented climatic changes.
One way to reduce our carbon footprint, SafariBuddy is promoting rideshare with other passengers heading in the same direction, especially on long up-country trips. This reduces the number of cars on the road and decreases overall emissions from transportation. It also increases the lifespan of infrastructure such as roads while creating gainful employment for drivers and increasing business profitability for users.
While coming up with Safari Buddy, we believe that you looked at some of the biggest challenges that might arise. So, what are some of these challenges and how are you prepared to solve them?
There are several challenges that face any public transportation business, especially ride-sharing:
Competition: There is a high level of competition in the ride-sharing industry, there are well-established players both locally and internationally like Uber.
Regulation: Ride-sharing companies must navigate a complex web of regulations and laws. This can make it difficult for new companies to enter and or remain in the market.
Driver retention: Finding and retaining drivers is a major challenge for ride-sharing companies. High turnover rates can lead to inconsistent service for customers.
Insurance: Insuring ride-sharing drivers and vehicles can be complex and expensive.
Safety: Ensuring the safety of riders and drivers is a key concern for ride-sharing companies.
To overcome these challenges, Safari Buddy shall focus on building a strong brand and reputation, investing in technology, and providing incentives to attract and retain drivers. We shall work closely with regulators to understand and comply with local laws and regulations. Additionally, Safari Buddy safety measures like background checks and driver monitoring, as well as providing insurance coverage will help to mitigate some of the risks associated with ride-sharing. Lastly, Safari Buddy will seek to promote the use of more modern vehicles, hopefully, electric and hybrid that can help to lower the carbon footprint and be more sustainable.
What are some of the initiatives that Safari Buddy is currently working on to improve safety for riders and drivers?
Safari Buddy has taken several steps to improve safety for riders and drivers:
Driver screening: All drivers have to possess a valid driving permit for the class of vehicle they have registered to use.
Online driver training: Providing drivers with training on safety best practices and how to handle difficult situations will help to ensure that they are prepared to handle any challenges that may arise.
Eye-of-God: Safari Buddy will introduce a built-in safety feature, the "Eye of God" which is an emergency assistance button, that allows riders and drivers to quickly contact emergency services in case of an emergency.
Encourage good behavior: Riders and drivers will be able to rate each other, this way the platform can identify riders/drivers with low ratings and take actions to improve their behavior.
Communication: We encourage open communication between riders and drivers, and make sure that both parties have a way to contact each other and the company in case of emergencies.
Safari Buddy will create a safer environment for riders and drivers and reduce the risk of accidents and other incidents.
How does Safari Buddy plan to compete with other ride-sharing companies, such as Uber, and SafeCar?
Safari Buddy is providing a new and unique service in the rideshare industry. Our niche is in the long upcountry trips for example solving the Christmas travel drama. We have also introduced boat cruises for parties and business. You can also have your cargo or package transported to the village using our trucks that would otherwise be driving back empty upcountry.
Does Safari Buddy have a strategy for expanding beyond Uganda?
Climate change is affecting the whole world. Reducing the carbon footprint is a global responsibility. Our shareholders are already in talks with different partners on how the business model can be either directly expanded or integrated into existing companies in other countries.
How does Safari Buddy plan to address the issue of driver retention?
Safari Buddy drivers will be allowed to set their own fares and rates so that a customer is free to choose the best fare on the platform. This will ensure the driver earns the best rate of their choice.
Drivers and riders will be given bonuses for completing a certain number of rides or for referring new drivers.
Safari Buddy allows flexible scheduling. Drivers are able to set their own schedules and choose when they want to work.
Can you discuss some of the major regulatory challenges that Safari Buddy is facing, and how the company is addressing them?
There is a complex web of regulations in Uganda. Obtaining the necessary licenses and permits to operate has been challenging.
There are strict international laws around data privacy and security, which we had to comply with before the platform was approved to protect the personal information of riders and drivers.
Safari Buddy stays informed about the laws and regulations in the jurisdictions in which we operate, and works closely with regulators to understand and comply with them.
Tech is evolving in every industry including automotive, does Safari Buddy plan to expand into new transportation services, such as electric vehicles or driverless cars?
Electric Vehicles and driverless cars are the future. As long as technology allows, Safari Buddy, is committed to providing the latest solutions to the challenges facing humanity.
What is Safari Buddy's approach to corporate social responsibility and sustainability?
With the current high levels of youth unemployment in Uganda, we provide quick registration support to youth who are fully competent and seeking to be our drivers. We also provide special recognition for women drivers as an affirmative action to promote gender balance and inclusivity.
How has Safari Buddy's business model evolved since its inception?
Having started out as a basic urban ride-share app, Safari Buddy is now proud to be covering the whole country with land transport in up-country trips. We also cover water transport with our boat cruises. In both modes of transport, we serve human transport and cargo.
Does the company have plans of expanding into the food delivery market?
We shall strengthen our human and cargo transportation service over land and water before venturing into other services.
How does Safari Buddy plan to address the concerns about the gig economy and workers' rights?
Safari Buddy is a registered company in Uganda. We are mandated and strictly adhere to the Uganda Employment Act (2006) including the Amendment Bill of November 2022.
One of your competitors in 2021 was called out on allegations of sharing its users' data. How does Safari Buddy plan to address the concerns about data privacy and security?
Our tech support partners that host the Safari Buddy platform are internationally renowned companies of high reputations when it comes to data protection. That is why our application is the most highly rated in both the Google Play store and Apple's app store.
How do you see Safari Buddy evolving over the next five years?
Beyond land and water transport, we might see Safari Buddy in the air.
Safari Buddy is available for both Android and iOS. Upon hailing a ride, you will be able to pay with cash or mobile money. With its combination of convenience, flexibility, and innovation, Safari Buddy is poised to become the go-to rideshare app for Ugandans.
ALSO READ: "I'M EXTREMELY SELF-TAUGHT" — DANZE EDWIN, CMO OF NEXT MEDIA