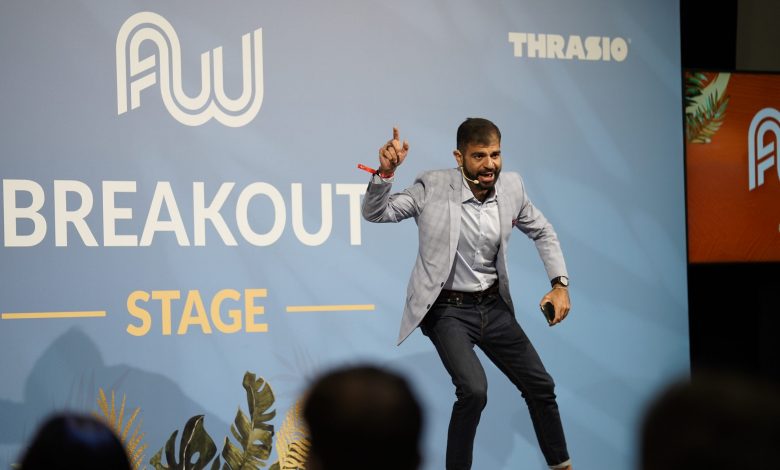 Ronnie Teja is a public speaker who specializes in eCommerce business success through adopting advanced-level development approaches. He has been a keynote speaker at various eCommerce events and his insights on the subject have helped numerous businesses to improve their operations.
Ronnie's talks are always engaging and informative, providing attendees with actionable tips and strategies that they can use to improve their eCommerce businesses. If you're seeking someone who can assist you in taking your eCommerce business to the following level, be sure to visit Ronnie Teja's future presentations.
Ronnie and eCommerce Business
eCommerce business is an activity of buying or selling products on online services or over the Internet. During the technological era of advancement, people mostly fall into the experience of online buying as it is a good way to save time. People are mostly interested in purchasing things online platforms.
Ronnie, who has over 15 years of experience in eCommerce, decided to enter the business after observing the public's receptiveness to online shopping. Ronnie Teja Branzio is managing many businesses in different industries.
"There's never been a better time to start an eCommerce business," he says. "The barriers to entry are low, and the growth potential is high. With the right approach, anyone can be successful in eCommerce."
Ronnie Teja Success
Ronnie Teja is now a successful entrepreneur and public speaker. Ronnie offers businesses actionable advice and tactics to help them improve their eCommerce operations. He is a successful online entrepreneur and is the sole owner of Branzio Watches. Besides this business, he has many other e-commerce businesses in different industries.
His top-tier digital marketing skills have propelled his online businesses and given openings to his talented team of professionals.
Ronnie's public speaking skills and eCommerce coaching have helped many online companies to develop and succeed. He can discuss anything from website development to digital marketing, as he has experience in both.  He has given extensive knowledge and advice about eCommerce to help internet businesses succeed and flourish in the digital world.
In an episode of the Practical eCommerce podcast, he stated that he manages 15 websites that bring in mid-eight figures annually. Their primary product is men's watches which they sell in 50 countries with plans to expand to 120 by the end of next year. He is a Canadian but often travels for work and has a team of 30 employees dotted around the world. He is the sole owner and founder of this business.
Values of Ronnie Teja
This enthusiastic entrepreneur lives and breathes the core values of hard work, determination, and consistency. Ronnie always stresses the importance of hard work and determination when discussing the recipe for success, as he believes that these values are essential for anyone who wants to become a successful entrepreneur.
Ronnie is a strong advocate for eCommerce and the various opportunities that afford business owners and career-focused individuals. He knows exactly what it takes to succeed in the digital business landscape, whether you're making an online venture, boosting an existing one, or trying to compete with other businesses. If you have an online business, Ronnie can help you make it thrive.
He thinks that being brave in the face of challenges and never quitting is key for business owners who want to be successful, no matter how hard things might get.
Ronnie also believes that consistency is key when it comes to eCommerce success. He knows that it's important to keep a close eye on your business and track your progress so that you can make necessary changes along the way. Ronnie Teja e-commerce tips have been featured in many online and offline publications. The worth of his success is admired by every of his person.
Mission of Ronnie Teja
To empower entrepreneurs and business owners to take their businesses to the advanced level by providing them with actionable advice, tactics, and strategies that they can use to improve their eCommerce performance or can consult with him. Ronnie wants to help businesses grow and succeed in the digital world.
He has been charged with making e-commerce more efficient, easier, and more accessible to everyone, including small company owners and internet entrepreneurs all around the world. He is enthusiastic about utilizing cutting-edge tools and technologies on his websites to make a positive impact in the sector he works in.
ALSO READ: SHAMIM NABUUMA: WE'RE HERE TO OUT-COMPETE THE MEN IN THE AI INDUSTRY