Editor's Pick
Gaming
Most Popular eSports to Watch and Play
eSports are becoming increasingly popular, with people of all ages and backgrounds tuning in to watch or play.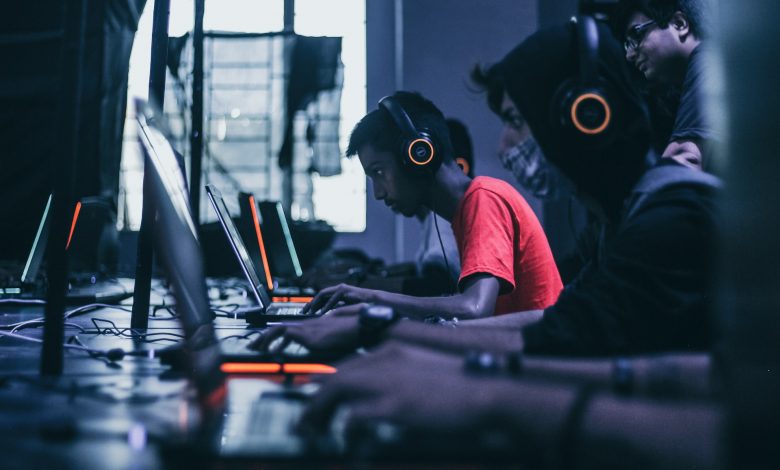 eSports are becoming increasingly popular, with people of all ages and backgrounds tuning in to watch or play. If you are new to the world of eSports, you might be wondering which games are the most popular.
eSports are a type of sport wherein the primary aim is to secure victory in a video game competition, either as an individual or as a team. Popularity for e-sports has been on the rise in recent years, with competitions being held all over the world and millions of dollars up for grabs in prize money, while there are a number of betting opportunities at sites including Betway available for people all around the world able to participate in when trying to maximize their experiences.
Here are the top 5 eSportsports to watch and play!
1. League of Legends (LoL)
League of Legends is a multiplayer online battle arena game (MOBA) developed by Riot Games. It is one of the most popular games in the world, with a global following. Players compete in teams of 5 to destroy the opposing team's base. LoL is easy to learn but difficult to master, making it enjoyable for both casual and hardcore gamers alike.
2. Counter-Strike: Global Offensive (CS:GO)
Developed by Valve Corporation, CS:GO is a first-person shooter game that pits two teams against each other—the Terrorists and the Counter-Terrorists. The objective of the game is to complete assigned tasks, such as planting or diffusing a bomb. CS:GO is one of the most classic e-sports games and continues to be hugely popular today.
3. Dota 2
Dota 2 is another MOBA game that has gained immense popularity around the world. Developed by Valve Corporation, it is the sequel to Defense of the Ancients (DotA), which was a mod for Warcraft III. In Dota 2, players compete in teams of 5 in an attempt to destroy their opponent's base. The game is complex, with a large pool of heroes to choose from, each with unique abilities and strengths. Due to its complexity, it has become very popular with bettors at Betway due to the number of different things that can happen in the game.
4. Overwatch
Overwatch is a team-based first-person shooter developed by Blizzard Entertainment. In Overwatch, players must work together to achieve objectives, such as escorting a payload or capturing points on a map. The game has attracted a wide range of players, from those who just want to have fun to those who take it very seriously and compete in tournaments.
5. Fortnite
Fortnite is a sandbox survival video game developed by Epic Games. It was released in 2017 and quickly rose to popularity due, in part, to its free-to-play model and Battle Royale mode. In Fortnite Battle Royale, 100 players are dropped onto an island where they must fight until only one player (or team) remains standing. The game is fast-paced and action-packed, making it very exciting to watch or play.
Final Thoughts
These are just 5 of the most popular eSports games that you can watch or play. eSports offer something for everyone, whether you are a casual gamer or a hardcore competitive player. With millions of people continuing to watch each title being played and with more professional gamers coming through, eSports is certainly here to stay and is growing at a rapid pace!
ALSO READ: IS ESPORTS WORTH INVESTING IN?