How - To
Learn
Social Media
How to Delete All Your Tweets at Once
Many fail to delete their old tweets since deleting them one by one consumes a lot of time. But there's a way of deleting tweets all at once, here's how.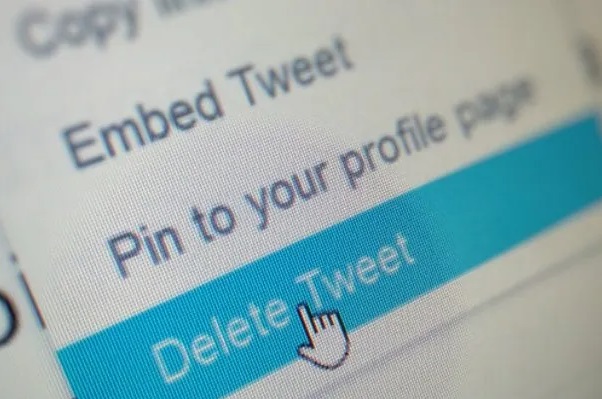 We've seen people who grow their Twitter accounts only to sell them after. However, many fail to delete their old tweets since deleting them one by one consumes a lot of time.
In this article, we are going to take you through the steps you can take to delete all your tweets at once.
Here's how to go about it:
Step 1: First, you're going to need a third-party app. While there are many apps available for this specific task, we recommend TweetDelete because besides it being free it's also very simple to use compared to the rest.
Step 2: Open the TweetDelete website within the same web browser you use to access your Twitter account.
Step 3: Sign in with your Twiter and authorize the app (TweetDelete)
Quick Tip: It would be awesome if you removed access for connected services that you are no longer using in order to protect your account in case these services get hacked in the future.
Step 4: Open the menu under Age of tweets to delete and select the window for the tweet deletion process.
Step 5: In case you would like to restrict the deletion to Tweets about a certain topic, under Only tweets containing this word/phrase, enter a target word or phrase. Otherwise, leave this field blank.
Step 6: If you want TweetDelete to keep deleting your tweets on a regular basis, open the menu under Run this task and select Automatically every few days.
Step 7: Select the check box to state you understand that once these tweets are deleted, they can't be recovered.
Step 8: Select Delete my tweets! The process may take a few minutes to complete, after which all of the selected tweets should be gone from your Twitter account.
Now due to Twitter restrictions, TweetDelete can only delete 3,200 most recent tweets so in case you need to delete more than 3,200 tweets from your account, you can now manually delete the stragglers one-by-one via the steps shown at the top of this page.
However, you can also upgrade to TweetDelete's premium service which requires a one-off payment of $14.99. This can remove all of your tweets and offer you several additional filters and options when choosing what to remove from your account.
ALSO READ: A STEP-BY-STEP GUIDE OF HOW TO DOWNLOAD GIFs FROM TWITTER