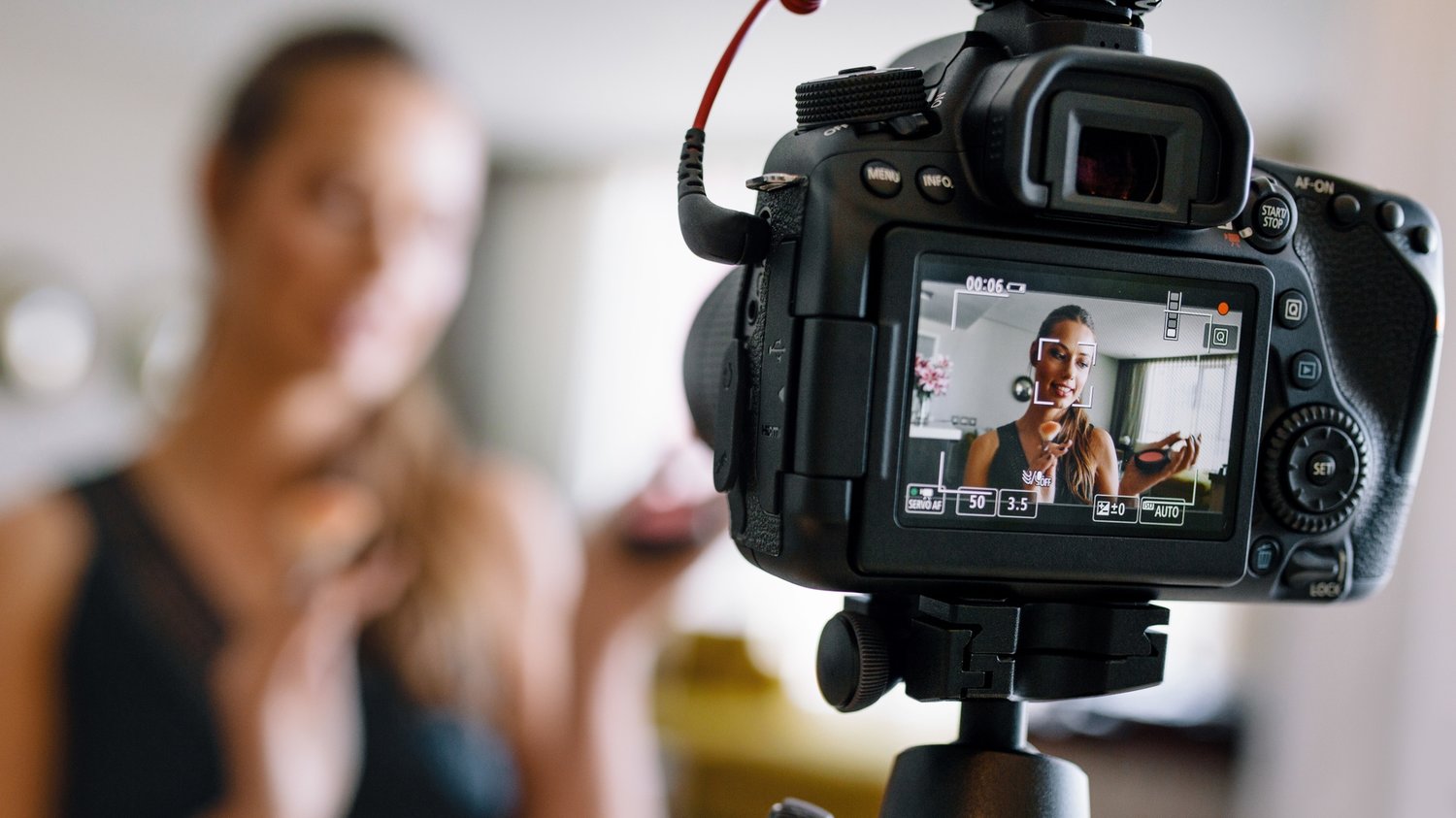 Improving customer retention is pretty much all about giving them content that they would actually want to consume. After all, the aim here is to keep customers buying from your online store. And in this digital era, video content is much more preferred than any other content on the internet. The stats say that more than 72% of customers prefer to watch explainer videos to learn about a brand instead of reading the user manual. What's more, 55% of internet users consume online videos every single day.
This video craze then creates massive opportunities for both savvy marketers and eCommerce owners out there. It's a powerful tool to increase customer retention and engagement. The stats say that more internet users retain at least 95% of a message when they watch it through videos.
What you will learn?
From those staggering numbers mentioned above, therefore, in this article, you'll learn more about how to increase customer retention with an effective video marketing strategy. After reading this, you should have no problem with incorporating a powerful video marketing strategy to boost your eCommerce business.
Video marketing and customer retention: how is it related?
Before we get into the nitty-gritty, we must understand why video marketing can put an end to your struggle with customer retention.
Let's admit it; online videos have now become a staple of our everyday lives. We can spend hours and hours just to binge-watch cat videos or meme compilations. The reason why we are attached to online videos is that we love to consume quick and straightforward content.
How did we end up here?
No matter how much you want to deny it, people's attention span is only getting shorter each year. We only can retain information for eight seconds, shorter than goldfish — who are able to focus on a task or object for nine seconds. In this case, online videos are such a fantastic medium to get the message across effectively in no time.
Videos combine engaging with intriguing audio elements to break down even complex topics into smaller, snackable chunks. This way, the audiences won't only help the audiences retain the information better, but also much faster.
So, it should come as no surprise that 64% of potential customers make a purchase after they watch a brand video, making the videos the most successful medium of all social media types.
3 engaging types of videos for customer retention
Now that you've understood the importance of video marketing for customer retention, it's time to discover what type of video content you need to create for your eCommerce business. With a bunch of video marketing types out there, it can be quite challenging to choose the right ones that can improve your customer retention, right?
Don't worry. We've listed the best three ones for you:
1. Explainer videos
Explainer videos are known for their conciseness. It offers short explanations with highly-engaging visuals to help potential customers understand a product in a matter of seconds.
More often than not, animations are involved to make the explanation even more enjoyable and digestible.
2. Product demos
Product demos help your potential customers to understand and familiarize themselves with the product you offer. It shows the appearance of your product as well as its features and how it can make your potential customers' lives a bit easier.
With a bit of demonstration, your potential customers can trust your brand easily and know what to expect from the product you offer.
3. Tutorial videos
Tutorial videos are great to give potential customers step-by-step guidance or tips and tricks on how to use your products with ease.
The content is mainly focused on providing straightforward information about how your customers can reap the maximum benefits of your products, making the information more retainable.
6 essential tips to use video marketing for better customer retention
Creating those types of videos is indeed not rocket science. But, getting your video marketing strategy wrong can only scare away your potential customers, which is more hindering to your eCommerce business than profiting.
In this case, there are some "rules" you might want to follow to make sure you get it right — so it can help you improve the customer retention process.
1. Welcome a new customer
Other than those three high-performing types of videos mentioned above, you can also rely on customers' onboarding videos to improve customer retention right off the bat. Creating and sending them over to your new customers can make them feel valued and respected.
This, in turn, will help you to create a meaningful relationship with your customers from the get-go. That's how you keep them coming back and make them life-long customers.
The good thing about your existing customer is that it can bring you more sales compared to the new ones.
Marketing Metrics says that the success rate of selling to an existing customer is up to 70%, while the success rate of selling to a new customer is only 5-20%.
Pro tip: creating onboarding videos doesn't always have to be fancy. The key is to show your genuine emotions for the customer's experience. So, it's okay to keep it raw and simple.
2. Keep the videos short and sweet
Remember, the reason why your potential customers watch online videos is that it offers them quick information. So, make sure you craft and edit your videos in a short duration.
It's crucial to only put the content that your potential customers need and answer their questions. In other words, try to avoid adding fluff or unnecessary content to your videos as it can only bore your audience and click leave your site faster.
Pro tip: two-minute seems like a sweet spot for your videos. The stats say that 60% of viewers will stop watching at the two-minute mark.
3. Create a strong intro
Once your potential customers click on your videos, you want them to keep on watching, right? All the way through — until the end.
Therefore, you need a strong, impactful intro to catch their attention quickly and hold their attention. A great intro can be a powerful hook for your videos. For your customers, it determines whether your videos are worth watching or not.
If your potential customers are captivated by your intro, it'd be much easier for them to retain the following information you deliver.
Pro tip: you can start your videos with a relatable and thought-provoking question. It helps your customers understand what you are going to talk about from the first few seconds they click on the play button.
4. Get more personalized
One of the best ways to delight your customers and keep them coming back is by showing them that you care. In this case, you can create personalized videos for their birthday, membership loyalty, anniversaries, or more.
Personalized video can be such a genius tool to keep in touch with your customers and engage them constantly.
It's also crucial to use easy-to-understand language. Just talk to your potential like you talk to your friends — because they are. This way, you'll make them feel emotionally connected to your brand.
Pro tip: while creating a personalized video for each customer can be a lot of work and sound daunting, you can utilize some tools that allow you to record, edit, and send your video with ease.
5. Place videos on landing pages
Landing pages are crucial places on your website where your potential customers are only one step closer to conversion. In this case, you need to convince them to click the convert button.
But, first, of course, you should make them sure and confident why they need to convert. That's why you need to add videos — to answer their questions and address their uncertainties.
Videos can keep your potential customers hanging around longer, which allows your message to penetrate and tempt them to convert faster.
Pro tip: Consider having a simple graphic that prompts potential customers to click "play." You can also do this by creating a compelling thumbnail. That said, you need to think about this in advance and discuss it with your development team so that no additional problems arise in the process.
RELATED:
6. Put strong, impactful CTAs
When your potential customers finish watching the videos, what do you want them to do? You need to guide them to do your desired actions — never leave them hanging, or they'll never come back.
That's why you need to add strong and obvious calls to action (CTA) to your videos. It tells the potential customers the next step they should take after they watch your videos.
Pro tip: make sure you include a clear explanation of "what's in it for me" for the potential customers and a focus on just one CTA per video to avoid any confusion.
Wrapping up
As eCommerce becomes more widespread and competition keeps increasing, it can only be expected that acquiring new customers is only getting harder — now more than ever.
Video marketing came into the whole affair just like a breath of fresh air for marketers and eCommerce owners like you out there. It won't only help you to convey your message easily, but it will also help the potential customers understand your brand faster, increasing their retention.
With those six pro tips mentioned above, you can now start creating your marketing videos and get ready for better customer retention proses that will lead to more conversions.
ALSO READ: