Editor's Pick
Features
How - To
Learn
How to Generate Qualified Leads Through Video Marketing
Creating a video to boost your lead generation strategy is so much more than coming up with content, visualizing it, and making it available on the internet.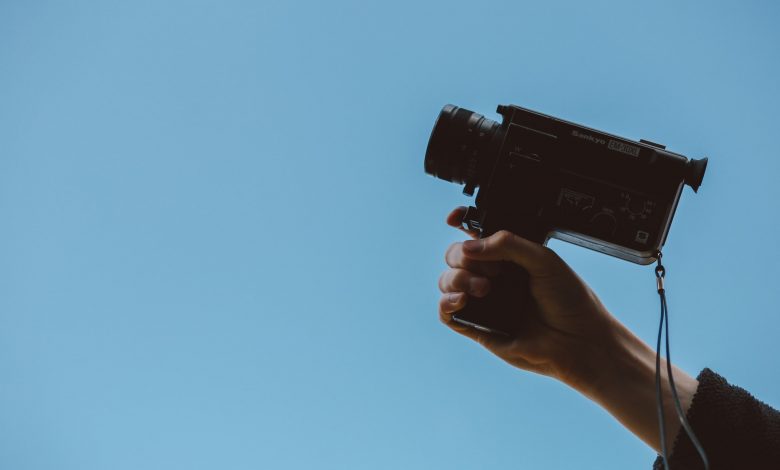 Regardless of your business size or what industry you belong in, leads are one of the crucial parts of your marketing strategy. It keeps your sales funnel full, so you always have an opportunity to increase sales and grow a solid customer base.
That said, generating leads remains a big challenge for many marketers. More than 61% of marketers rank lead generation as their number one challenge. In this situation, video marketing can be a highly effective tactic in generating leads. Online videos are not only much more likely to be shared across social media, but they're also the best way to capture your prospects' attention— and convince them to join your email lists.
One thing that you need to remember is that video marketing has to be properly planned to bring the results you've expected, just like any other marketing strategy.
Nothing is more frustrating than putting significant time and resources into a video campaign just to see views stagnate after a week and leads trickle down to nothing, right?
In this article, we'll break down how to leverage video marketing to its fullest potential so it can bring your business more qualified leads.
Why Video Marketing?
Before we'll get into the nitty-gritty, you might ask, "why video marketing for a lead-generation campaign?"
Well, let's start with a stat: by 2022, 82% of the global internet traffic will come from streaming videos and downloads.
It shows that internet users— including your prospects, love videos.
The allure of video marketing is actually quite simple; your prospects have seen enough hard-selling lead-generation copies with their promises that seem impersonal and so far away.
Videos combine both visual and audio elements to form an end product that can be personalized to your prospects, making them feel like you embody what they're trying to accomplish.
In other words, this strategy helps you humanize your brand and create meaningful connections with your prospects so that they feel like you're on their side. When you show more values and make them extra special, you give the prospect a reason why they need to convert into your leads.
Compared to plain text-based landing pages, lead-generating videos also make it much easier for you to communicate your desired action and your prospects to understand the complex process— and what you try to accomplish.
So, it should come as no surprise that at least 83% of video marketers say video helps them with lead generation.
How to Leverage Video Marketing as a Lead Generation Tool?
Of course, creating a video to boost your lead generation strategy is so much more than coming up with content, visualizing it, and making it available on the internet. You also need how to use it as a lead generation.
Here are some actionable ways to use videos to increase your lead generation at every turn.
1. Use Gate Videos
Gating video content is probably a comment yet powerful way to generate leads. Many service providers and information marketers use gate videos to collect contact details from prospects before allowing access to a full video or piece of content.
So, only those who provide their information can fully watch, download, or save the whole video content.
One thing you need to bear in mind here is that since your prospects have to submit their contact information for return, you have to make sure that the value you give them is more than enough to warrant the effort.
2. Add Video to Your Landing Pages
Prospects only want to convert into leads for a brand they trust. In this case, videos can act as a trust-building mechanism.
You can create videos like customer testimonial videos, explainer videos, or product demo videos to make yourself more trustworthy and give the prospect a reason why they can trust your brand and become leads.
You need to make sure that the lead-generation videos you add to your landing page also break down some benefits and perks that the prospect will get when they become leads.
3. Invest In Social Media Ads
Social media has now become one of the most popular platforms to get leads. The fact that social media has over 3.78 billion active users worldwide makes it a great place to create awareness for your brand and collect more email addresses.
LinkedIn Lead Gen Forms, Facebook leads, Facebook marketing tools and any other social media lead generation is designed for capturing qualified leads and pulling them into your sales funnel. With retargeting features to identify people who are actually interested in them.
Instead of relying on static images or even plain text, adding videos to your social media lead generation ads can have a significant impact on increasing your conversion rates.
For instance, there are around 1.2 billion video views on Twitter per day. Even if someone skips the first five seconds, they will be exposed to them for 28.58% longer compared with plain images or text-only posts.
4. Don't Forget the Strong Call-to-Action
No matter how brilliant your video content is, if your prospects have no idea what it is for then you'll lose a chance to convert them into leads. This is why you should pay more attention to the call-to-action (CTA). For example, when you create a blockchain video game, add call-to-actions throughout the video.
CTAs help you to communicate your video purpose and guide the prospect on what they need to do after watching the video. When you use a platform like YouTube to host your lead-generation video, you can use the end-cards to include links to your landing page or any other relevant website.
Ask for the action using phrases like "Click here", "Join our email list", "Visit now" and others that are clear enough to make people act right after watching the video (or even before it).
5. Make It Valuable
One of the main reasons why the prospect wants to give their email address to you is that they find your videos provide them with some value. The more valuable the content, the better results you will get and this will ensure higher engagement and leads.
Creating lead-generation videos for the sake of doing it won't appeal to your prospects. So, it's just a waste of time and energy.
Remember that the purpose of the video should be to give the prospect information they need through educating and entertaining them– and not to force them to give you their email address to watch the whole thing.
Stick in the mind of your prospect. Give away free tips or resources like a template, infographic, checklist, or others in exchange for email signup. This way your prospects know what to expect and they will be more interested in receiving your emails.
Boost Your Lead Generation Strategy Now
While generating leads becomes the biggest challenge for most marketers, video marketing provides a handy way to convince prospects to convert into leads. With those five actionable best practices above, now you have a better understanding of how to generate leads with video marketing.
Don't worry. You don't need to spend a thousand bucks just to create professional, high-converting lead-generation videos. The most important part here is the value you give. You can create your own videos using online video tools out there or hire an affordable production company to help you produce lower-stakes videos.