Automotive
Features
Technology
The Ultimate Guide to USDOT Numbers
A USDOT number is an obligation from FMCSA which is a regulatory body for the trucking industry in the United States.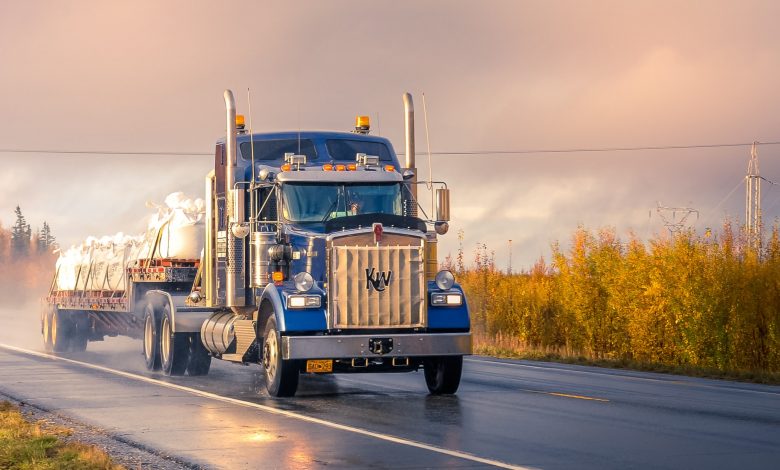 Have you ever wondered whether your haulage vehicles require USDOT numbers? Do you know what USDOT numbers are and how they work? In simple words, a USDOT number is a unique identifier for a vehicle issued by FMCSA, which is an agency in the United States Department of Transportation. As per the state and federal regulations, several vehicles qualify to have a USDOT number for the purpose of safety, audit, inspections, and several other reasons.
The companies operating in New Jersey can easily get a New Jersey DOT number. However, before you apply for it, you need to know certain things about USDOT numbers. For that purpose, we are here with this blog to deep dive into the details of USDOT numbers. By the end of this article, you'll get to know the requirements, uses, and methods to obtain USDOT numbers. So let's get started without any further ado!
When Do You Need a USDOT Number?
Under several conditions, it becomes a necessity for a company to obtain a USDOT number. Without getting a USDOT number, you cannot send your vehicles on the road for interstate or intrastate commerce, as it will be illegal. You must know that the USDOT number is an obligation from FMCSA which is a regulatory body for the trucking industry in the United States. FMCSA primarily works on the vision to reduce crashes and injuries by monitoring the drivers and vehicles.
If your company is operating commercial vehicles for the transportation of passengers or cargo, you need to get it registered with FMCSA and obtain a USDOT number. In addition, any company involved in the intrastate commerce of hazardous material that requires a safety permit must also get a USDOT number.
In interstate commerce, vehicles weighing above 10,000 pounds need to get a USDOT number. Moreover, the vehicles used to transport more than 8 passengers for compensation must also obtain a USDOT number. You would also need a USDOT number for the vehicles carrying more than 16 passengers, not for paid purposes.
Do All the States Ask You to Obtain a USDOT Number?
No, the USDOT Number requirement isn't implied by all the states. Currently, the states demanding companies to have a USDOT number for interstate commerce include Alabama, Florida, Georgia, Kansas, Maine, Idaho, Michigan, New Jersey, New York, North Carolina, Ohio, Texas, Washington, West Virginia, and more.
How to Obtain a USDOT Number?
Obtaining a USDOT number is not a difficult job, as you can easily file the request online. This request can be filed on the official site of FMCSA or you can take assistance from online service providers. All the documentation and formalities are done by them on your behalf and you don't have to go through any hassle. If you're applying for the DOT number for the first time, you'll need to first complete a mandatory new entrant safety assurance program. Until you have completed this program, you won't be entitled to receive a DOT number.
Moreover, while registering through FMCSA online, you'll need to provide your credit card details, as it's a requirement by this agency for the verification of the applicant. You won't be charged any fee for getting registered for the USDOT number but still, you need to enter your credit card information. Credit card details are used by FMCSA to validate the identity of the applicant. In case, you don't wish to share these details, you'll have to mail or fax FMCSA, which is a time-consuming process. Normally, the requests through mails are processed within 20 to 45 days.
Conclusion
In the last analysis, we can see that all the companies involved in interstate or intrastate commerce must obtain USDOT numbers to abide by the state and federal regulations. Obtaining USDOT numbers has become hassle-free due to the existence of online service providers. With their assistance, you can obtain your USDOT number in no time. USDOT numbers are required for the transportation of hazardous materials and many other reasons. You must know whether your vehicle needs a USDOT number to avoid landing into legal troubles.