Featured
News
Opportunities
Startups
Technology
Fuzu Uganda Unveils a New Service to Help SMEs Professionalize Their Hiring Processes
Fuzu's 'Free Forever Plan' will help startups and SMEs professionalize their hiring processes while linking them to top talent across Uganda.
Fuzu Uganda has officially unveiled a 'Free Forever Plan' on their platform, an initiative aimed at helping startups and Small and Medium Enterprises (SMEs) professionalize their hiring processes while linking them to top talent in the country.
Fuzu, which officially launched in Uganda in 2018, says they decided to introduce the Free Forever Plan on the Fuzu platform after they noticed that their current packages [prior to the free plan] were a bit expensive for SMEs and startups.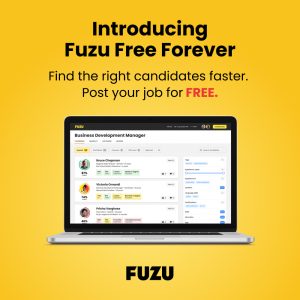 Through the Free Forever Plan, Fuzu wants to enable SMEs and startups to digitize their hiring processes while eliminating the costs of setting up a human resource management unit. With the service, Fuzu is looking to widen the opportunities for job seekers as well as help companies that have been relying on a limited network of referrals to acquire top talent.
Fuzu said they had been testing the product for the past five months and now have over 170 clients that have already been onboarded in Uganda.
The Fuzu Free Forever plan gives you access to over 1.5 million profiles of top talent with a self-managed service that lets you upload and shares it directly with the top 5,000 relevant profiles. The platform also automates job description analysis and posts it to Google Jobs.
A Fuzu user who was hired by a client on the Free Forever Plan thanked the Fuzu team for having helped him secure a job at Pride Microfinance. "I thank Mr. Alvin Katto, the Country Director of Fuzu Uganda, and his team for all their help, support, and daily updates that helped me secure a job at Pride Microfinance."
The Online career development and talent management firm [Fuzu] believes that the Free Forever Plan will help startups and SMEs professionalize their hiring processes while linking them to top talent in the country.
It is reported that SMEs employ over 2.5 million Ugandans, accounting for about 90% of the private sector. Uganda Investment Authority (UIA) groups SMEs into three categories; The lower tier has micro-enterprises that employ less than 5 people and own assets below UGX10 million. The small enterprises employ between 5 and 49 people with total assets between UGX10 million but not exceeding UGX100 million. And the medium enterprises employ between 50 and 100 people with total assets above UGX100 million but not exceeding UGX360 million.
Uganda is considered as one of the most entrepreneurial countries in the world and also has a fast-growing startup ecosystem that has attracted funding from investment vehicles and programs bankrolled by accelerators like Y Combinator and multinationals like Google, Toyota Tsusho Corporation, Gojek, among others.
Fuzu's AI-powered hiring platform is currently operating in Nigeria, Kenya, and Uganda. The company has already onboarded over 1.3 million users and 1,000+ companies with 5,000+ job applications daily. The company is making the hiring process more scalable and cost-effective by smoothing the transition from education to employment with modern technology.
With Fuzu's next-generation tools, recruiters are now able to sort and rank candidates in a short time.
Fuzu has also secured partnerships with experts from top universities like Wharton, the University of Helsinki, and multinationals such as McKinsey, Bain, and Microsoft to augment the recruitment process using advanced psychometrics and skill-based tests.
This data and AI-driven approach is helping Fuzu understand job seekers at a personalized level, generating information and insights on the labor market in order to effectively serve the needs of job seekers and recruiters alike.
ALSO READ: MTN Pulse, FUZU UGANDA PARTNER TO OFFER CAREER SUPPORT TO YOUTH