Featured
Huawei
News
Technology
DigiTruck Project Wins GLOMO Award at the Mobile World Congress 2022
Huawei's DigiTruck Project wins award for supporting and contributing to one or several of the United Nation's 17 Sustainable Development Goals.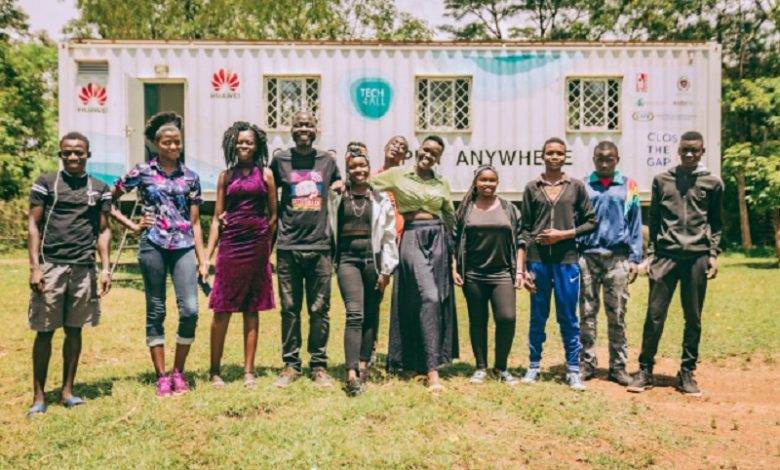 Safaricom, Close the Gap, and Huawei for DigiTruck Project has received the GLOMO Award at the Mobile World Congress (MWC) 2022 in Barcelona. The Project was listed in the 'Tech4Good Category' that applauds companies who work tirelessly to ensure that no one gets left behind in the journey to true connectivity.
The 'Tech4Good Category' had 5 sub-categories; Best Mobile Innovation for Emerging Markets, Best Mobile Innovation supporting Emergency or Humanitarian Situations, Best Use of Mobile for Accessibility & Inclusion, Best Mobile Innovation for Climate Action, and Outstanding Mobile Contribution to the UN SDGs. The DigiTruck Project emerged as the winner in the Outstanding Mobile Contribution to the UN SDGs.
The Outstanding Mobile Contribution to the UN SDGs award highlighted the very best examples of mobile connectivity – by the global mobile eco-system – in recognizing the players who are supporting and contributing to one or several of the UN's 17 Sustainable Development Goals. The award was open to all organizations that provide mobile products, devices, services, solutions, and applications
Mr. Peter Ndegwa, the Chief Executive Officer of Safaricom said, "This win is a remarkable recognition of our efforts together with Huawei and other partners in connecting our customers digitally."
Mr. Yang Chen, VP, Huawei Southern Africa Region remarked that "ICTs can help accelerate progress towards every single SDGs of the United Nations especially Quality Education, Gender Equality, and Climate Change." Adding that "As a global ICT company operating in Sub-Saharan Africa, we try to unlock the potential of ICTs together with local and international partners for a better life, a better community, a better environment, and a better future for people and future generations from the region."
The DigiTruck Project was launched by Huawei in collaboration with Close the Gap, Kenya's Ministry for ICT, Computer for Schools Kenya, GSMA, and Safaricom —with the aim of bringing digital technology to resource-poor regions and enabling people to receive quality education and improve their lives.
DigiTruck is a mobile classroom transformed from a truck container with wireless broadband access, where students can learn digital skills and access the internet. According to Huawei, by the end of 2020, the project provided services to 13 Kenyan rural areas, 1300 students & teachers, clocking up to 22,000 hours for training.
The DigiTruck Project is part of Huawei's digital inclusion initiative 'TECH4ALL' that aims at using technology, applications, and skills to empower people and organizations.
TECH4ALL is currently carried out in Kenya, South Africa, Ghana, and Mauritius —with plans of expanding to other countries across Africa.
In South Africa, TECH4ALL has benefited more than 52,000 students from over 90 primary schools both in urban and rural areas. In Mauritius, the project is using underwater cameras to monitor threatened coral reefs in real-time to protect and restore 5 hectares of the coral reef ecosystem while in Ghana, the project aims to create digital content for local teachers and students.
"I am pleased to see that UNESCO and Huawei are working with our national institutions, especially those mandated by the Government of Ghana to promote the full integration of ICT into the education system," said Dr. Yaw Osei Adutum, the Minister of Education, Ghana.