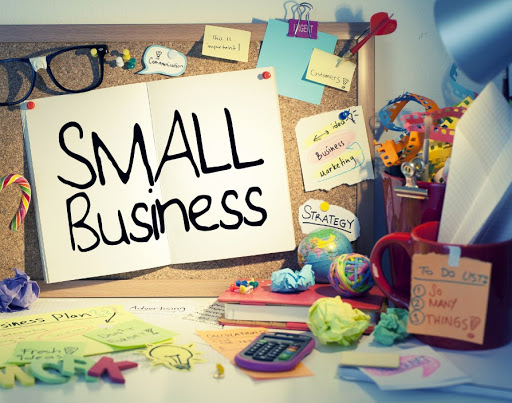 If we compare large corporations with small businesses, then there is a huge gap between them in many respects. Big players have big budgets to achieve their goals. In addition, they have a huge number of professionals who develop special tactics to make the business grow.
However, if we are talking about a small business, then the owners have little to brag about, as there is a limited budget as well as limited resources. Many business owners underestimate such a thing as business connections. With the right people in various fields of activity, you can make sure that the business will flourish, while not spending huge amounts of money on it.
To keep in touch with useful contacts, you can not do without a business card, which every businessman should have. At the same time, it is not necessary to hire designers to make them, because using a business card mockup template, you can make them yourself.
In this article, we will talk about how beneficial it is for business owners to have an extensive range of business connections.
New Opportunities
By communicating with a huge number of people who are engaged in doing business in various fields, you can find new opportunities for your company. In this regard, attending conferences, seminars, business lectures is an integral part of the life of every leader.
Such events provide an opportunity not only to follow the latest news but also allow interested people to meet to build new connections and thus discover new opportunities. You may discover new partners, suppliers, and clients who may be interested in what you do.
The Best Work Tactics
Every business needs to constantly look for new and more efficient ways of working. However, such information cannot be simply found on the web. You can find general information on the net, but you won't be able to understand how to apply new tactics at work and how effective they are.
If you keep in touch with useful contacts, you can quickly find out what works and what does not. You can study the behavior of other companies because they can give valuable advice on what tools to use, how to optimize work, how to organize workflows, and so on.
New Areas of Focus
If you want to keep up with the times, you need to constantly monitor the emergence of new trends and technologies. However, if you have a poor social circle, then you will have to look up all the information yourself and you can waste precious time. In this case, you run the risk that while you discover something, your other competitors in the market will already innovate in their work and be able to attract new audiences, as well as improve their performance.
If you keep in touch with other people, then you can access inside information that you can later use for your purposes. In this way, you will be one step ahead of your competitors, as well as bring fresh ideas and innovations.
ALSO READ: HOW TECHNOLOGY IS HELPING SMALL BUSINESSES
Like a Duck to Water
The more communication you have with other people, the faster you can learn to get the information you need. You will learn to communicate through trial and error, which means that each new acquaintance will be more fruitful than all the previous ones.
You will become more confident in your actions and your words. This will help you not only in business but also in everyday life. This will allow you to add value to every word you say, as well as learn how to achieve your goals at a lower cost.
Conclusion
In our world, having business contacts is especially important. In addition to the aforementioned benefits, if you have your own business and useful contacts, they can lead you to get to know their reliable sources and partners. The goals that you set will be easily achieved, and you will be able to overcome any difficulties faster and more efficiently.
ASLO READ: REASONS YOUR SMALL BUSINESS NEEDS PAID ADVERTISING