Business
Columns
Editor's Pick
Featured
Social Media
Reasons Your Small Business Needs Paid Advertising
According to experts, spending a little bit of marketing budget on paid advertising can work great for small businesses towards generating more leads and growing customer base.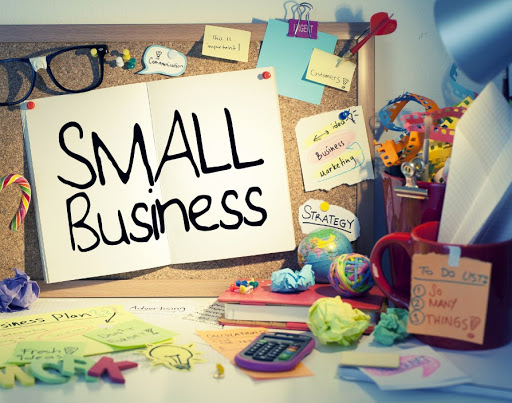 Small businesses and companies are usually uneasy with modern marketing methods especially paid advertising because of the limited marketing budget. They tend to spend available limited marketing budget on developing a business website, SEO, social media marketing, and maintaining an appealing storefront to grab the attention of potential customers. According to experts, spending a little bit of marketing budget on paid advertising can work great for small businesses towards generating more leads and growing customer base. Other than increased revenue and increased number of customers, there are several positive impacts like brand awareness and credibility.
Below are some solid reasons why your small business needs to invest in paid advertising to stand out and thrive.
Increased Credibility
Paid advertising is considered an integral part of your marketing campaign as it boosts your company's perception in the eyes of potential customers. When they see an ad about your company on Google search result pages or on Facebook, they assume that your business has huge capital and marketing budget as well. When they think your business has enough money and resources, they also assume that your business is carrying out its operations and processes well. This as a result increases the credibility of your business to attract more prospects and convert them into customers.
Connect Directly with Your Target Audience
Unlike other digital marketing methods, paid advertising allows you to target the right customers, with the right message at the right time. Whether it is Facebook advertising or Google ads, you can target your audience by using several elements including keywords, location, age, gender, demographics, and interests, etc. The ability to show your offer to those who are likely to buy from you is a great way to enjoy greater ROI and reduce your spending on unconcerned users. Paid advertising enables you to reach your audience where they are. As a small business, you can also use plenty of available options and features to present your ads in front of locals you want actions from.
It might be best to hire an experienced digital marketing agency to help guide you and come up with the perfect marketing strategy.
Works Well with Other Marketing Channels
Content marketing is the most effective and commonly used marketing method these days. This is the reason, more and more businesses are using content planners and calendars to spread their corporate messages effectively to the right users. Along with creating problem-solving, fresh, and informative content to support your potential customers and establish a leadership position in the industry, creating the best Google ads scripts can drive massive visitors to your content more quickly to improve your overall marketing ROI. Investing in PPC ads can also leverage your SEO efforts to help you boost your organic reach incredibly. Furthermore, data obtained from paid ads like impressions, clicks, and percentage of conversion can also be your marketing department to create highly personalized marketing campaigns to provide your customers with a personalized experience.
Campaign Monitoring and Analytics Tools
The giant paid advertising companies Google and Facebook provide you with real-time campaign monitoring tools and analytics to see how your campaigns are performing. You can use those insights and data to see the types of people viewing your ads so you can make necessary changes in your current marketing efforts to enhance user engagement effectively. You can use available demographics and user data to target your audience more accurately in your next marketing campaigns. Not only this, you can also see what devices your audience is using to view your ads so you can optimize your ads for those devices in the best way possible to improve user experience.
Cost-Effectiveness
When you spend marketing budget on the right paid advertising campaigns, it provides higher marketing ROI than other methods of marketing you use. For instance, when you create a Facebook advertising campaign to reach your target audience, each of your cents is spent on helping you reach the right users at the right time. Even you can analyze your current campaign's results before creating another one. Campaign monitoring tools and analytics also help you make necessary changes in your campaigns so you can enjoy greater ROI without wasting your marketing budget on other methods that are not effective as paid advertising.