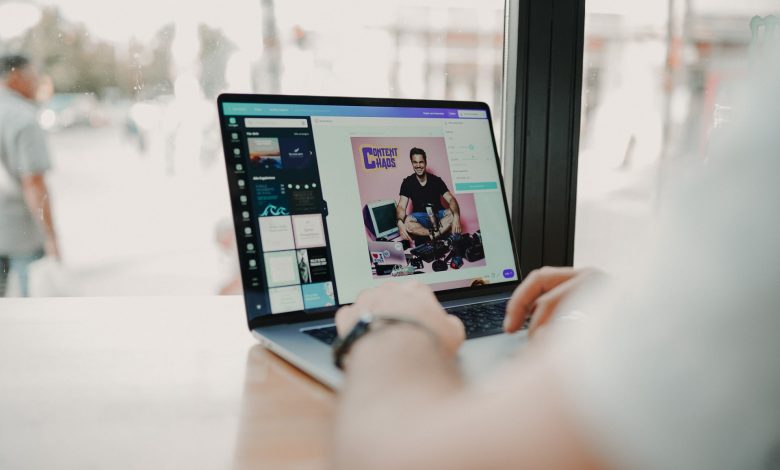 The internet is just one big, interwoven basket filled with content. Like a basket of different fruits, there is a variety of content categorized into media, entertainment, or information.
Content is a broad term. The videos you watch on Youtube, posts you see on Facebook, and the blogs you read are all considered as such. The internet is brimming with an unending amount of content, and when you know that 82% of all marketers have some sort of content creation, you can tell just how much our lives revolve around it.
But, do people consume so much content?
Content is a fast and flexible way of getting the things that provide satisfaction to people searching for answers or forms of entertainment. Whether you want to shop, look for flights to book, view unboxing videos, or do dancing tutorials, you can access everything you could experience in this life through the screens you swipe in every day.
There is honestly so much power behind content that people sometimes depend on their entire sanity and well-being on it. Moreover, with the world being stuck in a pandemic for the last two years, content may as well be the only thing that keeps some individuals going.
Why is Content Creation Important For Your Business
If you have not caught on yet, content creation has been something of a revolution.
Gone are the days when we needed to put the television on the news channel to get the latest strip of celebrity gossip. You can now have content creators bring it to you via youtube channels or independent news pages on social media. Want to know if you are going to like a video game? Maybe you can log on to Twitch to see streamers give their reviews on the very game you thought of buying. As we said previously, all that you need is on the internet because there is guaranteed to be someone out of the 50 million global content economy who is creating the tool for your needs.
The best part is that these creators can make a living out of it. Consumers get what they want, while content creators get to do what they love most, bringing you unique content curated, especially from their personalities. Frisk and determined content creation for your business can educate your customers. Over 60% of companies claim that content creation can generate a sizable number of leads and customer loyalty.
The challenge is keeping up the content that can contain your audience within your grasp. With 46.7 million of the aforementioned 50 million creators considering themselves amateurs, there is a bunch of space for improvement. You may need tweaks to the visuals you make or the words you write, so if you happen to be among these amateurs, or even if you already consider yourself an expert, you might need some help to get your content to the next level.
Why Use Tools
If you are a social media marketer, you will face challenges in the field. Some of the problems that you may encounter include the following:
Having budget constraints as a beginner or a small business owner.
Having lackluster content and graphic design for Social Media Marketing.
Lacking time to commit to content creation.
Not grasping the essence of each content channel (Instagram Stories, Podcasts Covers, Social media banners, etc.).
You can solve all these problems with the help of content creation tools. They help you cut some work off your shoulder because of their advanced automation software and versatile interface features. You can also save money if you pay for subscription plans instead of hiring someone. And since you are automating some parts of your social media marketing, you are essentially saving time too. This allows you to look into other aspects of your business.
So, if you want to enjoy the benefit of having more time and more resources to spare, here are the 10 best content creation tools you can try to help you in your social media marketing campaign:
If you want your business to succeed, you have to communicate well. Marketing yourself properly entails eloquently telling how your potential customers can benefit from your business. Not only does it make your business look more appealing and professional, but it helps you stand out from your competition.
But, not all of us are born great writers.
The good news is this is not a problem anymore if you have an AI Writer. This innovative tool takes a sentence and turns it into an entire blog post with the app's advanced AI writing models. You can make the most out of your blogs, posts, captions, and overall features with features such as; Assured Uniqueness in articles with Research and Write, Text Rewording, Verifiable Citations, and SEO-focused Editor.
The business world can be a repetitive industry. You may be faced with the same kind of customers who demand the same things from you and are curious about how your business can benefit them.
Having many customers is a good thing, but the problem arrives when you need to respond to their questions and demands.
Luckily, you have Text Blaze to keep track of your best emails and messages. It acts as centralized storage that stores all you need whenever communication is needed for your business. It also allows you to collaborate with your team to edit according to circumstance. It is an excellent tool if you want to remain consistent and give out the responses that can communicate the best with your customers.
Want the best possible writing quality for your business?
Grammarly is a popular automation app that chisels your work right to the very last letter. When you are writing on Google Docs, Microsoft Word, or even Texting, you can miss a lot of extra spaces, commas, or capitalizations. Minuscule mistakes can mean significant repercussions if you want your business to be as professional as possible. Grammarly will efficiently and swiftly remove all grammar mistakes in just seconds. The apps review your work as you write, and they can even suggest better wording synonyms and identify wordy sentences. If you want quality writing, it is a hack and leaves no space for mistakes.
ALSO READ: SIX TECHNIQUES TO GRAMMAR AND SPELL CHECK YOUR BLOG POSTS
The world of graphic design is brimming with different styles and moods. There are modernist, grunge, minimalist, Victorian, and many other niche styles with separate places in the community. Being gifted in one style is a good thing, but what if you could be flexible enough to create beyond your expertise?
DesignStripe specializes in just that. It offers an endless amount of templates of themes. Whether you are a teacher, astronaut, or engineer, it has something for you. When you add the robust customization tools at your disposal, you are all set to create all the visuals you need for your business.
Studies show that 323% of people follow directions with illustrations more than those without images. That must apply to business pages to guide visitors on the pricing, features, or landing page. Moreover, 45% of consumers abandon a product that has been presented poorly on web pages.
So, it is a bad move not to invest in high-quality illustrations and visuals. Luckily, if you need stunning graphics, DrawKit can deliver.
With vector capabilities, an extensive icon library, and handmade design kits, you can have templates for Christmas, education, and other themes. You even have the option to go 3D with DrawKit's 3D builder which offers 3D icons and symbols that you can integrate into your visuals to make it all the more eye-catching and exciting.
Professionally, you will be surprised by how background removal you will be doing if you are a social media marketer. When you need to cut a logo and paste it somewhere else, or when you want to simply edit a photo, removing backgrounds is an integral part of the process.
With Erase.bg, you can do this with utmost precision and download it at the highest quality. Removing backgrounds can do wonders for enhancing a photo, creating collages, documents,  E-signatures, profile pictures, and so many more. The task has never been this easy, and Erase.bg will spoil you with point-and-click simplicity and the best results.
When it comes to editing photos, removing the background may be one of the tedious and time-consuming parts of it. You need to be precise and able to follow basic photography rules not to ruin the entire image, so it does require you to have some patience.
With Removal.ai background remover, however, you can just sit back, relax, and let the app do all the work for you. Specializing in removing backgrounds smoothly and cleanly, all within 3 to 5 seconds. That sounds tempting enough, but you can also manually do it yourself if you want and edit it afterward with text and effects.
If we are talking about making great content, then Icons8 Mega Creator truly lives up to its name.
For marketers mainly operating on social media such as Facebook or Instagram, you can maximize your prospects by creating the best stories and posts with Icons8 Mega Creator's highly-effective yet straightforward interface. Choose over a thousand different templates, customize it to your liking, and voila, you have something you can export and post.
Mega Creator provides pre-made graphics for stories, social media posts, youtube thumbnails, Twitter headers, and Pinterest images. Icons8 Mega Creator is a helpful tool for the social media community and influencers, and it is undoubtedly the best suited for the job.
Pixelixe is that one friend of yours that you can depend on when you need something.
Not only will your work time be cut significantly, but Pixelixe is also so user-friendly that you do not need a high proficiency in graphic design to create top-notch designs. But perhaps the best thing about Pixelixe is that you can adjust the size of your visuals instantly if you are planning to use it for different platforms. If you did not know, other platforms require different dimensions for visuals to fit perfectly, so this can be quite a burden since you have to edit everything one at a time.
With Pixelixe, the tool will do this task for you with design sets that create your visuals into the dimensions you may need.
If you want all the possible features that a graphic design editing tool can offer you, Pixelied is just the tool you are for.
Trusted by top brands such as Samsonite, Providence, and WayUp, the trust, and credibility are high on this one. As far as all-in-one software goes, Pixelied offers a background remover, all the editing options you can think of, tons of ready-made templates and filters, a ceaseless library of illustrations and pictures, it is available for collaboration, and you can avail all of the basics for free. When you realize that 94% of customers will not purchase from a website with a lazy and dull design, you will need all at your disposal to avoid that label. You potentially lose a lot of profit, so not investing in a design tool that makes your life that much better than you may as well start packing your bags.
Honorable Mention: Colorcinch is a must-have design tool for content creators out there. Stunning visuals should always come along with your content, Colorcinch lets you enhance your images and take them to a different level. You can craft personalized artwork and beautify your photos with its photo color changer, background remover, image compressor, photo resizer & cropper, and AI-powered photo filters and effects.
No learning curve is needed — with Colorcinch, you can craft great content with better results and fewer clicks.
Takeaway
Content creation is the one resource you need in the grueling desert which is online marketing. If you plan on making a living off of it in the future, or if you are already in the online marketing industry, check out these tools. They can be your social media marketing partners. The only thing you need to do is subscribe and get started.
ALSO READ: WAYS TO USE VIDEOS IN YOUR SOCIAL MEDIA MARKETING STRATEGY FOR YOUR BUSINESS