Covid-19
Featured
Innovation
News
Opportunities
Startups
Outbox, UNICEF Launch the Second UNICEF Uganda Innovation Fund Challenge
UNICEF Uganda Innovation Fund Challenge seeking innovative ideas solving challenge issues faced by children and adolescents through social innovation.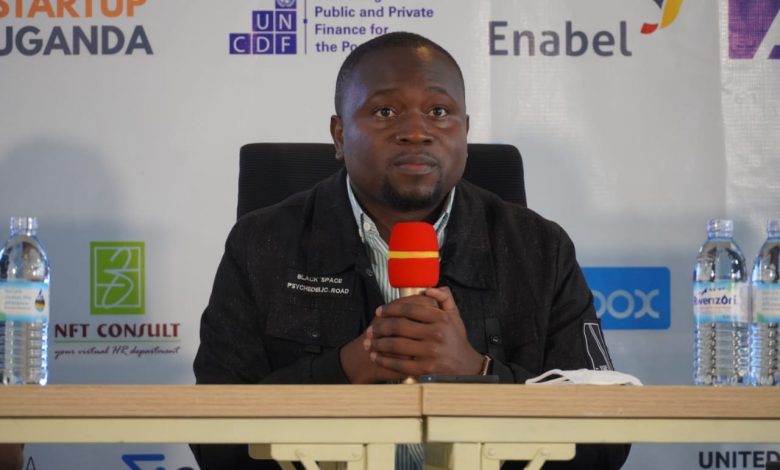 Outbox Hub and UNICEF Uganda today launched the second edition of the UNICEF Uganda Innovation Fund Challenge that seeks to support entrepreneurs, civil society organizations, and startups with innovative solutions and ideas geared towards solving challenge issues faced by children and adolescents through social innovation.
While addressing the press at the launch, Founding Partner and Outbox Hub Lead; Mr. Richard Zulu said the persistent Covid-19 Pandemic has amplified very many inequities in childhood education, access to health services for women and girls, and access to protection services for children.
"This has been more evident in low-income communities around the world, Uganda not excluded. The UNICEF Uganda Innovation Fund Challenge will continue to provide a platform for various actors to work together to address these challenges innovatively and sustainably," said Zulu.
UNICEF Representative in Uganda Dr. Munir Safieldin in his remarks said UNICEF believes that innovation is about doing new things to solve problems and improve the lives of children around the world. He further adds that the Covid-19 Pandemic has reminded them [UNICEF] to continue working with partners to innovate and match today's challenges with tomorrow's solutions.
The UNICEF Uganda Innovation Fund will address challenges on access to basic education and adolescent development for girls and boys between the ages of 3-19 to achieve appropriate learning outcomes, enhancing and improving child survival and development.
Outbox and UNICEF are calling on interested participants to submit their ideas through the UNICEF Uganda Innovation Fund Challenge web portal https://www.unicef.innovationchallenge.ug and will be eligible for consideration.
The most promising innovations will have an opportunity to further co-create their propositions with Outbox, UNICEF, and subject matter experts, receive technical assistance over a six month period that includes mentorship, social business training, linkages to partners, and market to enable them to realize and implement their ideas as well as scale their products/solutions
UNICEF Uganda introduced this challenge to deepen participatory practices in providing innovative solutions to national social policy challenges, with a view of transforming the local ecosystem by leveraging on the disruptive power of technology as a driver for inclusive and sustainable growth. The main objective of the challenge is to provide innovative avenues to enhance UNICEF's ability to achieve the SDGs.
Launched in December 2020, during the course of the challenge, four startups were identified as winners and these include;
SeatPack, is solving the lack of affordable classroom furniture by providing a school bag that turns into a mobile bamboo classroom chair with a writing surface to help school children read and write in more dignified conditions while social distancing.
Safe Water Harvester, a solar-powered device that traps humidity/water vapor from the atmosphere providing clean and affordable water to the underserved rural communities, schools, and communities at any time.
Fine Reed Limited, which promotes the use of biofuels made from sugarcane waste that is environmentally sustainable, hence making cooking affordable for families, and subsequently leading to a reduction in child malnutrition cases.
KAINOafrica, providing nursery schools and parents with access to quality curriculum-aligned STEM blended lesson guides which they deliver to learners using through the web and mobile application. In addition, it is able to teach children how to read and write.
These previous (first cohort winners) have made a lot of progress since their winning. SeatPack began production of over 1,000 SeatPacks for free distribution across the country in Early Childhood Development centers and schools. Safe Water Harvester has managed to develop a fully powered solar machine and reached out to several primary schools —and KAINOafrica has established 5 Early Childhood Development homeschool centers in Soroti, Adamai Village to cater for 160 nursery children and trained over 33 women.
"We see progress being made by the winners of the first cohort who not only received a seed pack but mentorship sessions to bring to life their ideas. The winners will continue to be supported by our implementing partner and other stakeholders to ensure that their ideas contribute to the well-being and protection of Ugandan children, especially during these Covid-19 times," said Safieldin.