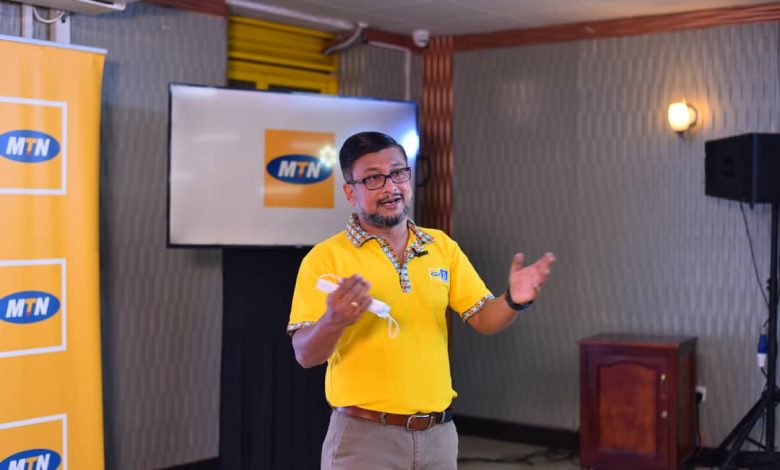 Telecommunication firm, MTN Uganda has revamped their MyPakaPaka voice bundles to offer their customers more talk time. MTN Uganda Chief Marketing Officer, Mr. Somdev Sen said the revamp is part of the telco's drive to offer affordability to customers while maintaining value.
The revised bundles come at a time when more people have to communicate with customers remotely considering the ongoing Covid-19 pandemic crisis where people are advised to work or school from home. Thus, staying in touch with family & friends, and coworkers, communication is key and it should be affordable and easy. Hence, voice bundles such as MTN's MyPakaPaka come in handy, when purchased one gets talk time and SMS.
"In these times of economic difficulty, MTN is committed to offering affordable voice solutions that fit the budget of every customer. We are delighted to announce improved offers that provide significantly more minutes for customers to keep in touch with their friends and loved ones," Somdev said in a press statement.
Somdev adds that "MyPakaPaka represents one of the best calling options for their customers as it offers them great value. With now with the revised bundles, customers are getting more minutes allowing for more talk."
MyPakaPaka bundles were introduced in 2016, and are custom designed to fit the budget and communication needs of MTN customers at an individual level. They developed based on the customer's usage behavior and average spend when buying voice or SMS bundles. The bundles are for varied durations up 100 minutes a day depending on a customer's usage pattern.
MyPakaPaka is available to both prepaid and postpaid customers. To activate and buy them, the MTN customer is required to dial *160*1# and select their preferred bundle. On accessing the bundle, it lasts up to 24 hours before expiring. However, they can finish up before 24 hours.
How to activate;
Dial *160# and select option one (MyPakaPaka Mins) from the pop-up menu.
From the available three options, select the bundle of your preference.
Choose either to pay either by airtime or mobile money.
After initiating the payment, the selected MyPakaPaka bundle is activated swiftly.
To buy the bundles using the MyMTN app, open/launch the app and select 'Minutes'. From the given options, select 'MyPakaPaka Mins' and proceed to select a bundle of your preference. Choose your payment method to have the bundle activated.
Notably, similar methods can be used to buy MyPakaPaka MBs.