Africa
Entrepreneurs
Innovation
News
Startups
ABH Expands Ecosystem of Partners and Extends Application Deadline to June 21st
Africa's Business Heroes (ABH) joins forces with a broader network of partners from across Africa to identify and support talented African entrepreneurs for its 2021 prize competition as they extend application deadline to June 21st.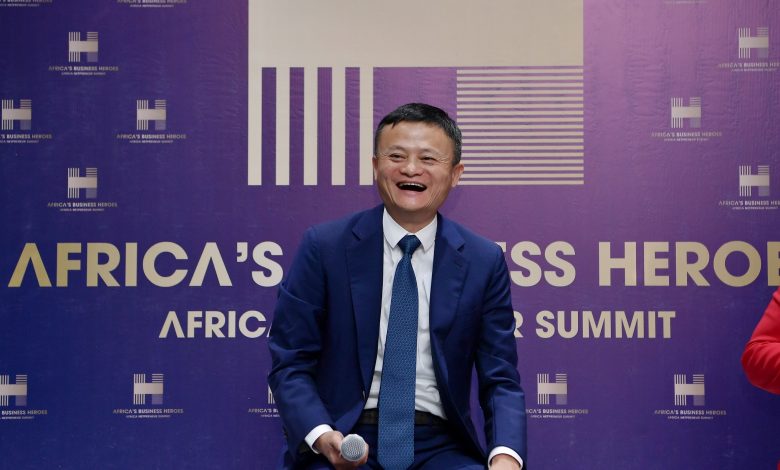 Africa's Business Heroes (ABH) has today announced joining forces with a broader network of partners from across Africa to identify and support talented African entrepreneurs for its 2021 prize competition. ABH in response to the strong level of interest from entrepreneurs across the continent has decided to extend the deadline for application submission from June 7th (today) to June 21st, 2021.
With the deadline extended, the jury will announce the semi-finalists for the competition in August, and later the top ten finalists will be unveiled in September. The top 10 outstanding African entrepreneurs with a share of a USD$1.5 million (approx. UGX5,289,000,000) grant.
Meanwhile, ABH expanded its ecosystem of partners so as to support talented and promising African entrepreneurs.
ABH had consolidated its long-standing collaboration with Anchor Partners, including African Leadership Group, Janngo, and RiseUp, to work together to mobilize talented and mission-driven entrepreneurs from across the continent. This year, the Africa Women Innovation & Entrepreneurship Forum (AWIEF) has also joined ABH's partner ecosystem and will help to ensure the greater participation of female entrepreneurs and business owners.
"I am proud of our partnership with Africa's Business Heroes prize. At AWIEF, we want to see more women entrepreneurs becoming winners in this coveted competition. It's really African time and there are many amazing women innovators and business owners driving that change to an inclusive African economic growth," Ms. Irene Ochem, Founder and CEO of AWIEF, said.
Other partners coming on board include; the Research Institute for Innovation & Sustainability, VC4A, and Briter Bridges.
"Founders across Africa are working hard to bring about important innovations and solutions that address some of the world's most pressing problems. It is important we celebrate these efforts and work together to support these entrepreneurs," Mr. Ben White, Founder, and CEO of VC4A, commented on the partnership.
Mr. Dario Giuliani, Director at Briter Bridges, also noted that "Briter Bridges is excited to be partnering with players such as Africa's Business Heroes that bring fresh and strategic resources into Africa's tech ecosystem. Briter brings its expertise in leveraging its data and network to help the team focus on targeted market opportunities."
ABH's partner network also includes media outlets such as CNBC Africa, Pulse Africa, and StarTimes, as well as incubators and accelerators such as the Moroccan Center for Innovation and Entrepreneurship, the Ethiopia Entrepreneurship Development Center, Impact Hub Dakar and i4policy, and communications platforms like Sasai, and telecoms operator Liquid Telecom.
"We are immensely grateful to all our partners as we work hand in hand to give the talented entrepreneurs from across Africa a platform to grow their businesses and share their stories," Zahra Baitie-Boateng, Head of Partnerships and Programs at ABH, said in a press statement. "With their unparalleled expertise, they serve a critical role in engaging with entrepreneurs from a diverse range of regions and industries. With the support of this robust network of partners, we will be able to do even more to support African entrepreneurs."
This year's competition, Jason Pau, Executive Director of International, Jack Ma Foundation said the foundation will recognize Africa's extraordinary entrepreneurs, whose business ventures not only are successful and profitable but are generating a positive impact on their local communities.
The applications are open (FOLLOW/CLICK LINK TO APPLY) across all sectors and African countries, with special emphasis on entrepreneurs working to achieve the UN SDGs. Entrepreneurs from all 54 African countries, across every sector, age group, and gender will now be able to submit their applications, in either French and English.
This year's competition is themed, "It's African Time", is a bold call to action for all talented African entrepreneurs who are challenging stereotypes associated with "African time" through their businesses, to leverage Africa's Business Heroes prize to scale their efforts as well as share their stories of how they've driven change and solutions.
The journey to the finals in September will include several rounds of rigorous evaluation panels, as well as access to a community of international leaders and innovators, industry experts, investors, and accelerators, through a number of multi-disciplinary boot camps and training sessions.
Africa's Business Heroes is part of the Jack Ma Foundation's long-term commitment to help support and foster an inclusive and strong Africa's entrepreneurial ecosystem. ABH will recognize 100 African entrepreneurs over a ten-year period and allocate grant funding alongside training, mentoring, and learning programs, as well as access to a community of like-minded African business leaders.