Editor's Pick
Features
How - To
Website
All You Need to Know About OnlyFans Clone
An OnlyFans Clone Script will allow you to build an OnlyFans alternative site in no time — no design or development skills needed.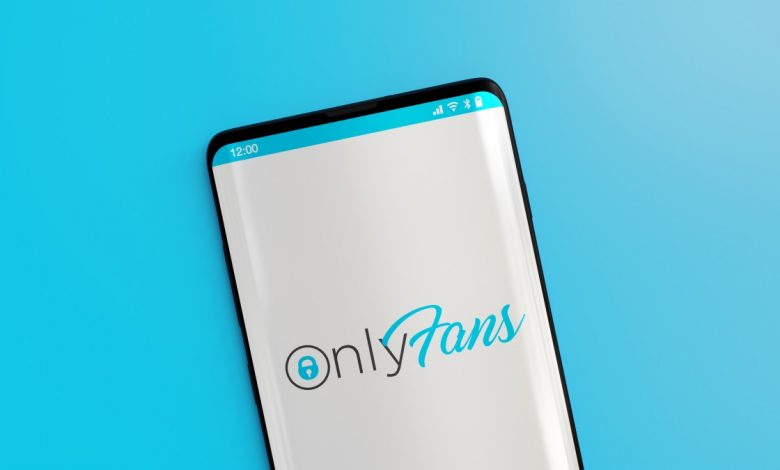 The search to build sites like OnlyFans is increasing every day and we wanted to know why. Turns out that OnlyFans has an astonishing 40 million+ registered users acquired within a year's span. And great minds would have thought this. "There's an opportunity! All I need to do is come up with the perfect OnlyFans alternative!"
So, we assume you're one of the great minds and you're here looking for the perfect OnlyFans clone script. Sit back and relax because we've got you covered.
This read is all about how you can build sites like OnlyFans with our OnlyFans clone script! Also, we'll introduce you to a couple of potential OnlyFans alternative sites in the market. With that said, let's get started with the basics!
What Is An OnlyFans Clone Script?
You don't have to take wild guesses because the name says it all!
OnlyFans clone script is nothing but a pre-built solution that provides a platform for creators and celebrities to share content (video or photos) with their fans and get paid for the same. With a clone script for this niche, you should be able to build sites like OnlyFans with extreme ease.
And at Adent, we've got the best OnlyFans clone script that'll allow you to build an OnlyFans alternative site in no time – no design or development skills needed.
Speaking of the OnlyFans clone script from Adent, let's take a quick dive into the product.
Adent's OnlyFans Clone Script – xFans
xFans allows you to create an Adult Fanclub site like OnlyFans and ManyVids. With multiple monetization methods, you can easily create a highly profitable OnlyFans alternative website.
Here are some of the features you get when you use xFans,
Multiple monetization methods for models like merchandise sale, token-based tips for models, private paid cam shows, and more.
Easily manageable eCommerce store – models can manage digital/physical products while admins can manage everything from the backend settings.
Manage commission percentage seamlessly – set default and custom commission percentage for models.
Extensive options to manage model and user accounts.
In-depth revenue analytics dashboard – one place for multiple revenue streams.
You get a whole lot of other features as well! You can find the entire features list here!
Now that you know what an OnlyFans clone script is (along with a solution), let's get to know how you can build sites like OnlyFans!
How to Build Sites Like OnlyFans in 4 Simple Steps?
Normally, the process would be long. You'd have to choose a domain name, buy it and then connect it to a server. Then, you'd have to install the script, customize it on your own and etcetera, etcetera!
But with xFans, it's a breeze – the process is extremely simple that you don't even have to move a muscle!
Let's see how this works!
Step 1: Head to M3Server. This is an exclusively managed adult hosting for Adent scripts. What's super cool is, you don't have to choose your domain name from a separate website and choose a server separately.
With M3Server, you can do both simultaneously – you can choose your domain name during the checkout process.
Below are the different pricing plans of M3Server,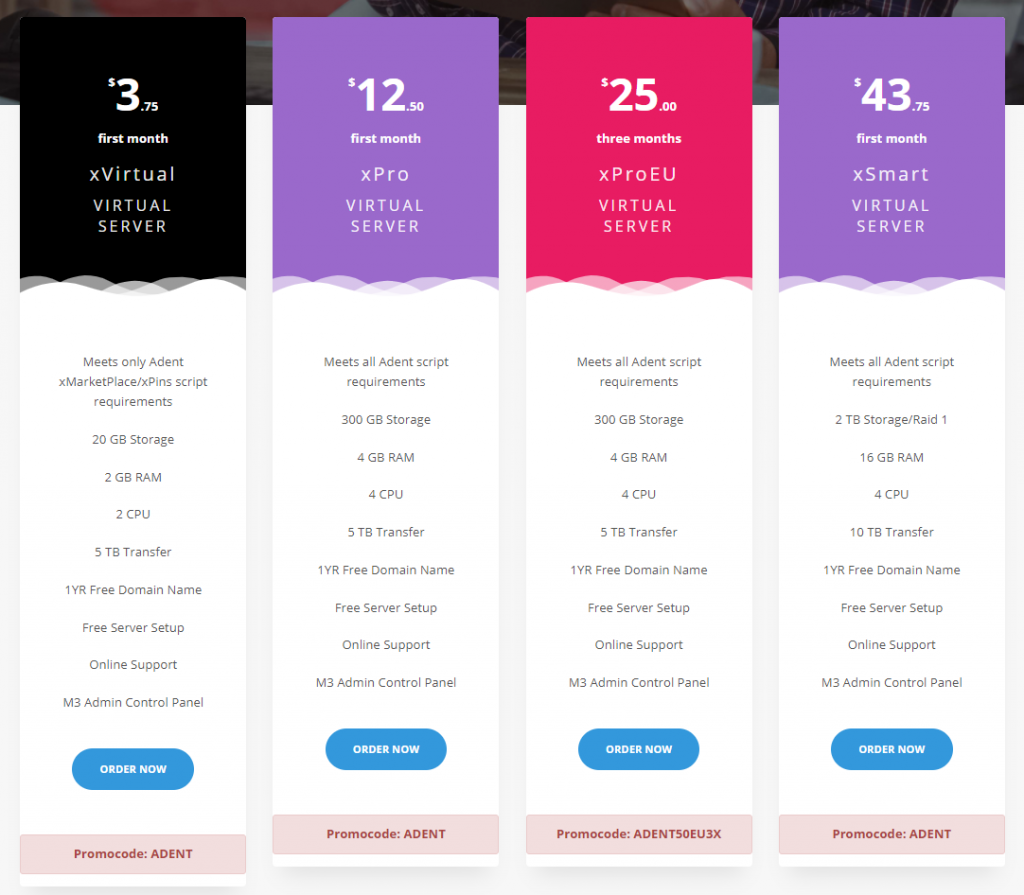 Step 2: Once you've chosen the plan and the domain name, our tech team comes in. The script is installed on your server, further ready to carry out custom plans.
Step 3: This is where you'll customize your OnlyFans alternative website. Right from the design to other customizations, our tech team gets the job done for you!
Step 4: Once done, you're now ready to make your OnlyFans alternative site go live.
All that's left is for you to market your website and make it visible to the potential eyes!
Sounds cool, right?
Top 4 OnlyFans Alternative Sites
Now that you know how to build a site like OnlyFans, it is also important that you know your competitors. We've come up with a list of OnlyFans alternative websites you'll probably be going head-to-head with!
ManyVids
ManyVids is one of the best OnlyFans alternatives out there! ManyVids via MV Crush allows creators to sell self-produced content and monetize interactions. There are options for fans to subscribe to particular models of their choice and receive exclusive content.
AVN Stars
Another OnlyFans rival! AVN Stars is similar to OnlyFans where the users can create content and upload it on the platform. This platform is clean to use when compared to OnlyFans (for both the user and admin).
As for the commission percentage, AVN Stars charge the same as OnlyFans —a 20% cut!
Unlockd
Like OnlyFans, Unlockd is also a similar platform where users create and upload content to make revenue. Though quite new to the competition, Unlockd is striving to be a top performer by providing the best experience for content creators.
In fact, Unlockd was initially designed by discussing with creators to make the content creation process seamless. As for the payouts, Unlockd takes 15% off the creators which is a bit lower when compared to OnlyFans.
Patreon
Let's just say Patreon is the forerunner of OnlyFans. Though not an adult niche site, OnlyFans follows the model Patreon uses.
Patreon is a membership model site that allows creators to upload content and users get access when they subscribe for it. And creators get recurring revenue from their users. Though the platform only charges between 5 and 12 percent, other fees like processing fee and more make it to an approximate 20%.
Patreon as of now has more than 200,000 content creators and 3 million supporters.
Final Words
It's not too late to start an OnlyFans alternative site! In fact, you're going to be one of the early starters in this genre! Also, you've got everything you need – OnlyFans clone script, the steps to build a website and a list of potential competitors as well! It's basically Bingo!
So, why wait? Create your own OnlyFans alternative site now!