Business
Features
Social Media
Explore the Top Benefits of Leveraging Instagram for Promoting Your Web Design Services
Using Instagram optimally to take your web design company to new heights of glory. Being active and consistent makes it easier for your prospective clients to connect with your organization.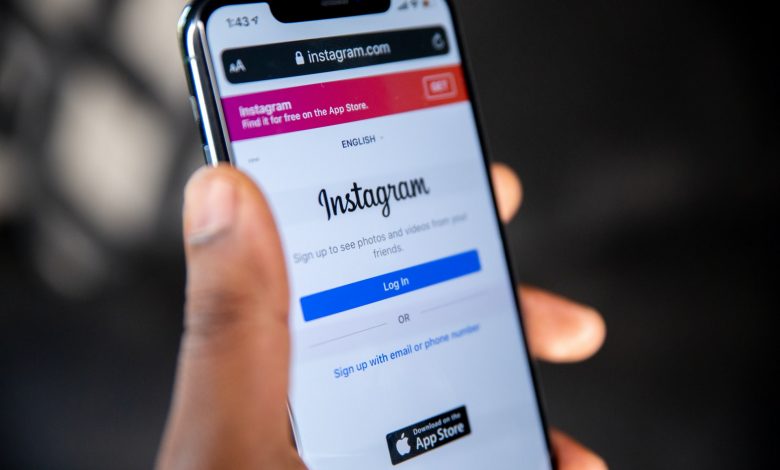 Instagram is a powerful and vibrant social media platform that proves to be a great marketing tool for businesses today. If properly leveraged this versatile platform could have a remarkable contribution in promoting your web design business. It also impacts positively the feel and looks of your web pages. In this era of digital marketing, businesses need a robust and foolproof social media stratagem, such as Instagram for creating striking websites. The picture-sharing social media channel has been motivating businesses to use high-quality and high-resolution photos and an appropriate mix of web design and social media. That is primarily the reason why you should consider incorporating Instagram seamlessly into your website design for top results.
As per https://www.searchenginejournal.com, because of the incredible volume of traffic generated by Instagram, it is given prime importance by all businesses. Entrepreneurs are turning to and depending on the platform to boost their businesses. Instagram has taken the front seat to assist businesses in establishing an impressive online presence. Entrepreneurs could consider supplementing their official websites with Instagram for gaining followers and fans. Remember Instagram's attractive posts and stunning photos are always well-accepted by customers hence, a website owner could feel free to use these high-quality pictures for promoting his web designs and boosting revenues. Moreover, you could consider using compact behind-the-scenes videos for demonstrating your precise web design process for triggering user interest. Here are some rewards of using Instagram to promote your web design business.
Instagram Helps to Make Your Design Realistic and Attractive
If your home, about us, service, or product pages look professional realistic, reliable, and attractive clients would love to visit and browse through your website. Moreover, they would be returning to your website looking for more valuable information and authentic content in the long run. Entrepreneurs could rest assured that all their websites are complemented by their Instagram profiles. Thanks to the incredible popularity of this famous photo-sharing social media platform, it becomes much easier for driving engagement. Once you start creating top-quality designs and focus on integrating brilliant content, your web traffic would get boosted and you could gain Instagram likes and followers like never before. You can now buy 50 likes on Instagram by talking to a trustworthy digital marketing company.
Instagram Stories Help in Making Your Web Design Business Relatable
Instagram is a wonderful way of showing potential clients that your business is much more than simply a faceless organization. This could be accomplished by several features of the app; however, you could leave a profound impact and leave an impressive imprint with live stories and posts.
The most effective way of using live stories is simply by demonstrating some appealing and fascinating behind-the-scenes moments or insights into your web design services and even your web design team working for you. Some instances are videos showing how the designing process is initiated and how the ultimate design emerges. You may share videos of your employees sharing ideas and interacting with one another. You may even indulge in live Question and Answer sessions with your Instagram audience.
In this context, you should keep in mind that Instagram live posts could prove to be an amazing way of building credibility, rapport, and trust with all your fans and followers and for demonstrating to them the human aspect of your web design business.
You Get the Opportunity to Partner with Instagram Web Design Influencers
When it comes to Instagram and other prominent social media platforms, you would be getting regular viewers and you have easy access to influencers or celebrities on Instagram relevant to your line of business. Web design startups can now enjoy the golden opportunity of interacting and partnering with seasoned web designers and top web design authorities. They can browse through these influencer accounts and learn what type of posts to share on Instagram to gain the attention of maximum users. You could partner with top web design influencers to help you in promoting your web design startup and take your company to the next level or the mainstream.
A trustworthy web design influencer could add a whole new dimension to your web design startup. You would now enjoy easy access to demographics that were totally out of bounds for you earlier and there would be a boost in ROIs. If you are seeking assistance from a web design influencer, he would be spreading the word of your web design startup to millions of his followers with only a few Instagram posts.
Conclusion
Now that you have understood the benefits of leveraging the powerful Instagram platform for promoting your web design startup, it is best to use this picture-sharing platform optimally to take your web design company to new heights of glory. Be active and consistent on Instagram so that it becomes easier for your prospective clients to connect with your organization. Remember the more followers your web design business has to its credit, the broader would be your web design startup's reach. Stay tuned to Instagram and enjoy surprising benefits.