Apps & Software
Editor's Pick
Mobile
Reviews
CocoFinder Review: The Best Phone Location Tracker in 2020
CocoFinder provides the most accurate location information backed by authentic public sources. In minimum time, you can extract maximum reliable information.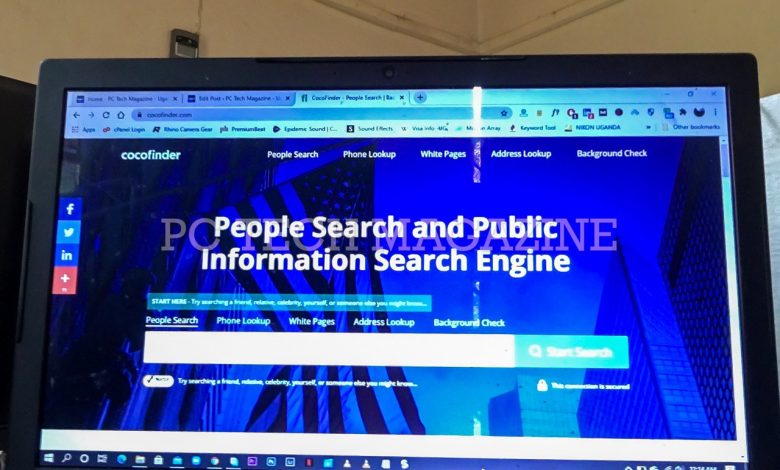 With better technology, a lot of new functions and features have evolved for the better. For instance, location tracking used to be full of struggles in the past, but now is easier than ever. There are two ways of tracking someone's location- someone sending you their location or you tracking someone without knowing.
Now, it is possible to check out current location of a cell phone on a real time basis. You do not have to undergo an array of functions and features to get the same done. All you need to have is the right platform and you can track locations in a totally remote manner.
Best Location Tracker in 2020
If you type 'best location tracker' on the internet, you will get so many options, they will confuse you. The bewilderment will go up a few notches when every app will claim to be the best location tracker. Well, what most location trackers are good at, are marketing gimmicks.
Here you will learn about the tried, tested and compared best location tracker. CocoFinder is a fabulous location tracking platform. The best part about this platform is that it works on a web based platform. This allows in remote access and remote tracking. 
In addition to tracking someone's location, you can also know about the details of an individual. You can get comprehensive information about someone solely based on accurate database. CocoFinder provides 100% authentic information.
What makes CocoFinder the best location tracker?
With CocoFinder, you can get to know someone's location. There are many ways in which you can look someone up through CocoFinder- their name, their official data, address, etc. You will attain an absolutely perfect portfolio of people.
Let's have a look at the very many ways in which you can attain information about someone. Tracking someone's location is made easier through CocoFinder in the below mentioned ways:
Reverse Phone Lookup
Even if you call the phone operating service to check a caller's name, you will not get an answer. However, there are more safe, secure and perfect ways in which you can instantly know the owner's name. Welcome to the world of CocoFinder where you can know a phone number owner's name in a jiffy.
Reverse Name Lookup
If you have someone's name and you want to know their address, you can do so immediately. You can check someone's current address based on their name. The results that appear will be in the form of profile results. You can select the person's name based on the profile and check their location.
Reverse Email Lookup
Checking someone's location becomes easier when you have someone's email. Email IDs are digital identities of people that are idiosyncratic to one individual. Through someone's email ID, you can check and track their location.
Get Location Immediately
If you have tried other location trackers or address generators, you would know that they take eons with results. You would have to wait for a very long time to be able to know what you wanted.
With CocoFinder, the results are accurate and immediate. There is no delay in receipt of information and absolutely no waiting time involved in the process. You can be at peace with the time frame in which you can get the required data.
How to use CocoFinder to track location
Now you know the ways in which you can track someone's location through CocoFinder. Having stated the ways in which you can do the same, the bigger question is how to do it? You wouldn't believe how utterly simplistic it is to track location through CocoFinder:
Enter the Name
First, you need to visit the CocoFinder page. The dashboard of the website is very simple and even a first time user would know where to click. All you need to do is to look out for the search tab on the webpage.
Now, on the search tab, you can type all the information you have about someone. The information can range from vague data to accurate and exact data. Even if you have something as simple as just someone's name, you will get the profiles meeting your criteria.
For more concrete search results, you can write the first name, last name, phone number, location, email, etc. This depends upon what is the information that is available at your disposal. Just put across all relevant data and wait for the results.
Filter out the Result
Based upon your search criteria, the search results will be displayed. There will be more results to pick from when your criteria are vague. On the contrary, there will be much less and concrete results when the criteria is specific.
Even when the data is vague, you can select your pick based upon the profile search. The results would appear like they do in social media search results. You can scroll through the results and then select the profile that meets your requirements.
Download and View Report
As the final step, you would need to provide your email in which you will receive the individual's report. You would also be required to provide your card details and make the payment. As and when this is completed, you will receive the information on your email ID so stated.
View My Report
The report would be received instantaneously in your email. You can view the report that would comprise the location and address details of an individual. In addition to that, you can also attain juicy gossip about the person.
Conclusion
CocoFinder provides the most accurate location information backed by authentic public sources. In minimum time, you can extract maximum reliable information. As a platform, it is much more reliable and suitable than pin and alert generating location trackers.
With CocoFinder, you can check out current location of a cell phone without the concerned person knowing. You can be as discreet and as remote about the process. Without any hints, alerts or hunches, you can track someone almost immediately.