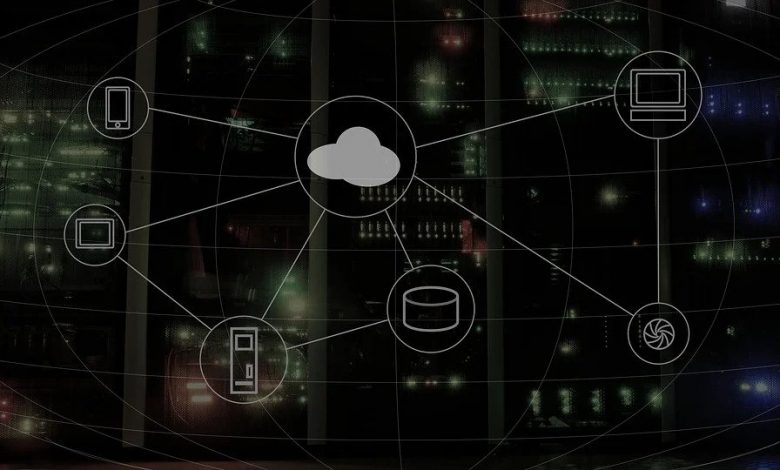 Previously, businesses would create their server to host and run applications on it. Not only was it time-consuming, but it was also cost-effective. However, no one can deny that businesses today are opting for the latest technologies to increase productivity. Therefore with the advancement in technology, companies are using cloud computing platforms to remodel their business operations.
Does the question arise about what cloud computing is? Cloud computing refers to a digital service that offers businesses to store and access data on a distant server using an internet connection. Today, many companies are employing this technology to effectively perform operations, provide the best customer satisfaction, and increase sales and profits. No matter the size of the company, the ratio of cloud adoption has increased significantly. Below are some of the critical benefits of this latest technology in business:
1. Mobility
No wonder the past year has negatively affected businesses in more ways than ever. Many employees remain stuck in their homelands with the rise in cases of a global pandemic. In these circumstances, cloud computing proves to be beneficial for businesses. It allows employees to share data and applications from anywhere globally using smartphones, computers, or other devices.
Most organizations are adopting work from home practice. It reduces office space, expenses and allows the workforce to perform the tasks in a comfortable environment. Cloud computing makes it easy for the staff to access data in the cloud around the clock, provided that they have a proper internet connection.
Moreover, as the world is gearing towards advancements, many employers hire applicants with information systems and technology degrees. For this reason, individuals must pursue a msist degree to carve their path into the IT sector. It will help these individuals to learn computer networks, internet computing, data science, programming, software development, and many other areas.
2. Cost Effective
Every organization around the world strives to streamline its business operations and make its system more efficient. Although it is easy for large-scale companies to spend tons of money now and then and employ new procedures, that's not the case with small businesses. These businesses have to ponder their options and determine whether it will prove worthwhile or not since they are already on a low budget. Well, here's the good news. Switching to cloud computing does not require the installation of any additional device or equipment. Instead, it only needs some necessary configuration.
Using cloud computing, companies can save up a lot of space, maintenance costs, utilities & security charges and ignore an air-conditioning unit need. Also, it gives the advantage to the companies to save the cost of hiring more IT experts. The staff of the cloud provider can manage the server problems. Some cloud providers also sell their services on a rent basis; companies can buy them for a limited timeframe and generate a return on invested capital.
3. Flexible to Use
Cloud computing has provided comfort to the employees. They can easily access the data from anywhere and anytime with a stable internet connection. At the same time, organizations are also leveraging cloud-based services to offer a flexible working environment. Especially during the wake of covid-19, employers are now introducing the work from home concept to avoid the virus and curtail desk offices' expenses. Since cloud computing saves all the data on the internet rather than on a company's system. Employees can access the data and share files with peers from the comfort of their homes. Moreover, if a company wishes to expand the bandwidth, cloud services can fulfill this demand in seconds.
4. Improved Security
There might be times when an organization has to face fraudulent activity, data breaches, or loss of data. Securing up data manually for protection purpose might require a great deal of time. And let's not talk about how costly it will be for businesses to spend money on data recovery methods. Another valuable advantage of using cloud computing is that it provides a sound and solid backup plan. The cloud employs technologies that block any intrusive activity and protects the data from viruses. Thus, the cloud can get an alert before anyone commits a scam. Even if the electronic devices are acting up, in that case, too, cloud computing can provide easy access to data. Whether it is a natural catastrophe or a power outbreak, this service can meet the demands and cope with crises.
5. Competitive Advantage
Although, many businesses still depend on keeping everything local. However, these businesses are at a clear disadvantage as compared to the ones that employ cloud computing. The installation time required for the cloud base is almost zero. It allows users to utilize applications whenever they are online. These applications help companies grow and succeed, providing them with a competitive edge over businesses that aren't taking advantage of it.
6. More Effective Collaboration
Organizations can't flourish and be successful if the employees don't collaborate effectively. What's the point of working together in the same organization if the workforce can't work as a team? Therefore, companies are using a cloud-based platform for better collaboration. It allows all the users to view, share, and edit information securely and in real-time. It turns out to be helpful in businesses where more than one party requires access to the files. For instance, if a company is working on a project and its employees and contractors are at a different location, sharing data via the cloud can give more productive outcomes.
7. Easy Transfer of Applications
Another critical benefit of cloud computing is the portability feature of applications. Many businesses enjoy the best of both worlds that is traditional and cloud environments. For this reason, the cloud computing platform offers the transfer of data and business applications from traditional infrastructure to the cloud and vice versa. In this manner, the cloud gives an advantage to businesses to effectively handle data and applications.
8. Environmental Sustainable
Businesses using cloud computing would not require their data center and, as a result, decrease carbon footprint. Cloud computing allows companies to pay as you go in a virtual environment to store data and run web applications. It implies there would be less power consumption in the workspace. By employing cloud computing, offices can reduce the number of hardware equipment.
Final Words
Taking into account how almost every other organization is switching its system to cloud computing demonstrates its usefulness. Regardless of the type and size of a company, cloud computing increases overall productivity and helps businesses reach a new success level every day. Also, the users don't have to panic about software updates. The cloud itself conveniently updates the server and software. Not to forget how it keeps the organizations' budget in check and removes all the hindrances in its success path.