Features
Reviews
Shopping Guide
Holiday Gift Ideas for Grandparents
Skip the cliché "World's Best Grandpa or Grandma" t-shirts or ho-hum coffee mugs to surprise them with an unexpected holiday gift.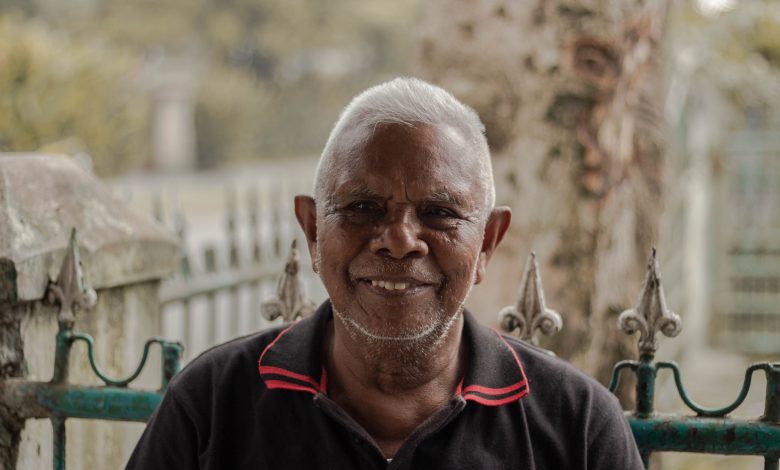 Shopping for the great holiday gift for grandparents? Whether they are brand new grandparents or old pros by now, they play a major role in your lives. Therefore it only makes more sense to put more thought into the best grandparents' gift this holiday season.
Skip the cliché "World's Best Grandpa or Grandma" t-shirts or ho-hum coffee mugs to surprise them with an unexpected holiday gift. Whether you are nearby your family for the holiday season or are planning on being apart this year, sending a thoughtful gift is the best way to impress your grandparents and show your unconditional affection. Instead of introducing them to newer items, it is better to gift them the things they are already a fan of.
From cultural trivia board games from BoomAgain, memory books to personalized goodies, here are some of the best ideas to have your holiday gift hunting for grandparents sorted:
1. Cultural Trivia Board Games
As the winter gets a grip, your grandparents probably need to spend much of their time indoors. So, here's a fun way to spend hours together playing a special trivia-based board game and invite friends over for an entertaining trivia game night.
Host your own Pub Quiz nite, bring on some snacks, have some champagne for a cheer toast and enable your grandparents to have the best times within the warmth and safety of their home. Luckily, these trivia games are best suited to play remotely through Zoom or other video hangout apps and still as much fun.
Besides, playing cultural trivia games also opens the doors to fresh memories of your grandparents' animated past. It brings back some of their iconic experiences growing up in a classic epoch. Moreover, it's the best way to sharpen their cognitive function and hone their memory, allowing them to mold their learning experience.
2. Memory Books
There are several types of memory books that can serve as another great gift for grandparents. It comes with inquisitive questions regarding your grandparents' childhood that they can fill out and share with you. 
With real questions like "Did, you have popsicles"," how much was your first salary," and endearing quotes sprinkled throughout the book, your grandparents can share a first-hand account and pass on their legacy as a special family heirloom. You can also personalize your own list of questions and make it engaging for them to come up with quirky answers.
3. Massage Pillow
Aside from soothing joint pain, back pain and more, heat-induced massage pillows are yet another option for holiday gifts. This will provide your grandparents with a much-need relief after a stressful day and enable them to relax to enjoy their retirement times.
These are portable and can be used on the go for quick relief from pesky pain due to old age. Treat your grandparents to a relaxing at-home spa session for utmost comfort and rejuvenation.
4. Aroma Diffuser
An aroma diffuser is an innovative twist akin to potpourri and comes with minimalist glass curvature enclosures to dispel the warm aroma of essential oil. The elegant diffuser will provide a serene outlook to your grandparent's cozy living room or bedroom to help them be at peace and have a stress-free time. 
Let the special people of your extended family soak in the aroma of organic scents that will evoke a sense of calm that is a must-have to keep their anxieties and worries away.
5. A Periodic Sampling of Tastiest Food Products from around the Country
Who doesn't love food? And, that too locally-sourced delicacies across the nation that will have your grandparent's swelling with pride. Celebrate the foodie in your grandparents by treating them to small batches of gourmet food items that make for a lip-smacking delight.
When you select the subscription boxes, you can also customize and add their favorite items according to their taste and food preferences.
6. Weighted Personalized Blanket
Give your grandparents better rest for the holidays with a personalized weighted blanket for a good night's sleep or simply cuddling around for a relaxed nap time. These blankets come with deep pressure touch stimulation to help them unwind and fall asleep faster for deep sleep benefits. As a result, they will sleep well for a longer time and wake up to a fresh start.
The above are some thoughtful, useful, and meaningful holiday gifts for grandparents that are bound to be appreciated by grandmas and grandpas. Just remember to go the extra mile to think about the best gifts that will at once make your grandparents go WOW! And, make sure you order them sooner in time for better chances of timely arrival or delivery to your grandparents' place. Happy Shopping to You!