Right now is the ideal time to start thinking about upgrading your education. Technology companies like Apple Inc., Samsung Electronics Co. LTD, Foxconn, Alphabet Inc., and HubSpot are always looking for new employees with good technology skills. If you meet the criteria, you may just round a job with one of these great companies. Not only will you be rewarded with great pay but also health care benefits, paid vacations, and Paid Time Off (PTO).
In the meantime, you need to start looking for a good tech school that is open for enrollment. Below, you will discover the top four technology schools in the United States.
Massachusetts Institute Of Technology
Massachusetts Institute of Technology, better known as MIT, is one of the top technology schools in the country. The school has a 1-mile campus near the Charles River in Cambridge, Massachusetts. If you are looking for an opportunity to build your technical skills, you should look no further than MIT.
As a member of the Association of American Universities (AAU), MIT is affiliated with some of the top researchers, award winners, and MacArthur Fellows. If you want to build your technical skills to a level that is unprecedented, you can do it with the help of MIT and its knowledgeable staff and instructors.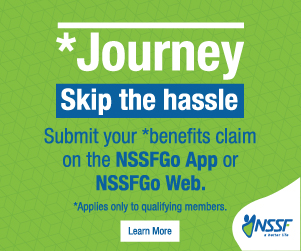 California Institute Of Technology
Even though MIT is ranked the number one technology school in the world, the California Institute of Technology (Caltech) is not far behind. As the fifth top technology company in the world, Caltech was founded American politician and businessman Amos G. Throop. 
Since the school was founded in 1891, it has achieved great success by providing American tech companies with knowledgeable graduates who are ready to take on the technology industry. Caltech is also a member of the AAU. So, you can trust that the school will provide you with the necessities to ensure you succeed in the modern high-tech world.
The institute's 124-acre campus is conveniently located in the city of Los Angeles. Before you enroll in Caltech, you need to know the school's policies for first-year students and undergraduates. As a first-year student, you will be required to live in a dorm on campus. This is a requirement for all first-year students. Most students do not mind living on campus because it offers quick and easy access to their classes. In fact, many undergraduates prefer living on campus for this very reason.
Lake Area Technical Institute
If you reside in or around South Dakota, you may it convenient to enroll in the Lake Area Technical Institute. The school is conveniently located in Watertown, which has a small population of nearly 36,000. This is a Higher Learning Commission accredited school that is considered by many as rural.
If you want to attend Lake Area Tech, you will need to apply way in advance to the upcoming semester. As the school's enrollment numbers continue to increase, limited availabilities are always a possibility for new enrollments.
A Lake Area Tech diploma will definitely look good on your resume when applying at one or more of the above-mentioned tech companies. After graduation, you will be fully prepared to enter the modern technology industry. There are plenty of job availabilities in the industry. Your job choice will depend on your likes, dislikes, and preferences. If you are like some tech graduates, you are interested in developing video game software that is utilized on some of the top gaming websites like Sbobet.
Western Iowa Tech Community College
Western Iowa Tech Community College is conveniently located in Sioux City, Iowa. The school has three campuses in four cities, Cherokee, Mapleton, and Le Mars, and Denison. If you want to visit the mountains, this is your opportunity. Iowa has some of the most magnificent tourist destinations in the country. When you are not attending classes, you can explore some of these areas, which are open to the public seven days a week.
The school facilities up to 3,704 part- and 3,083 full-time students. While the school's popularity continues to grow, enrollment opportunities have become more and more limited. So, if this is your tech school of choice, do not delay submitting your enrollment application.
There are plenty of job opportunities available to new tech graduates in the United States and beyond.