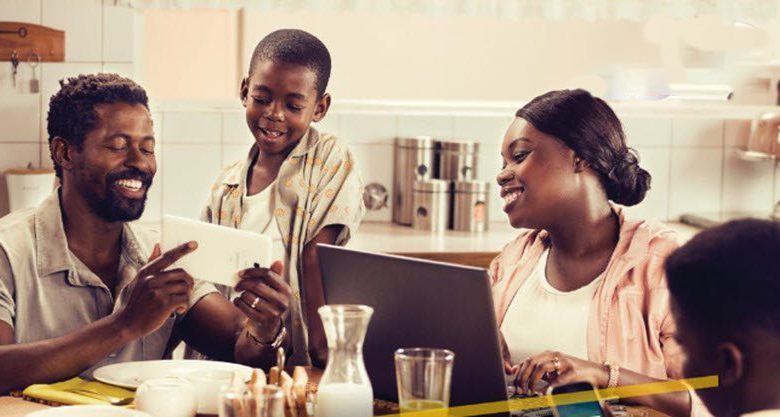 We have reported many time that in this era, we can't live or do without internet it is part of human necessity and — there's no doubt to that. Even the United Nations (UN) declared that it considers internet to be a human right. Specifically, an addition was made to Article 19 of the Universal Declaration of Human Rights. Therefore, everyone has the right to access internet.
The right to internet access is the view that all people must be able to access the internet in order to exercise and enjoy their rights to freedom of expression & opinion, and other fundamental human rights. It is therefore made available and affordable to all persons without discrimination. To access it, you need a plan which is offered by your internet service provider (ISP) such as; MTN, Airtel, Africell, Roko Telkom, Smart, Tangerine.
Internet today costs as low as UGX250 and expensive as UGX550,000. While buying internet, one considers price & volume given the most, and other factors such as; speed, ISP. The volume of data is as well considered as a key factor. We published an article published showing mobile data comparison between MTN, Airtel, and Africell, and found out that Africell gives more data for less compared to its competition.
However, cheap internet gets, not everyone can afford it. Not taking that more as issue, there are many ways of accessing the internet without speeding a penny. This can be through free Wi-Fi, office internet, ask a friend to buy you, among others. And what we are going to look at in this article, is 'Internet Sharing'.
In this article, we show you how to share internet on MTN. MTN has an internet share plan just like Airtel's Tugabane. MTN Internet Share is a service that enables MTN customers to buy and share internet bundles with up to five other MTN customers. MTN has the Me2U option as one of the ways to share internet however, it is different in that here you share by sending some of your data to the recipient. For instance, if you have 2000MBs you can share 500MBs which isn't possible with Internet Share.
Getting started with MTN Internet Share and How to Share
Both persons should be MTN users and their mobile numbers are valid.
Dial *150*70# >> select option one to choose between the three bundles they offer; 10GB at UGX50,000, 20GB at UGX20,000 and 30GB at UGX500,000. These offers are valid for 24 hours.
Re-dial *150*7# and select option 2 to add up to 5 MTN users to share internet with.
Use options 3 and 4 to see who you've added and who to remove respectively.
It is possible to set usage limits for the different numbers activated to manage the bundle swiftly. In most cases, there will be that team member that doesn't need as much as the rest. Consequently, you can assign more volume to the members that certainly need it and fewer to those that use more Wi-Fi than Mobile Internet. Setting limits helps you prevent the users from exhausting your data quickly because they only use what has been assigned to them.