MTN launched its mobile remittance application, MTN Homeland last year targeting African diaspora in Europe and the U.K. The new fintech innovation powered by MFS Africa is aimed at facilitating money transfers and airtime top-ups from residents in Europe and U.K to MTN recipients in Africa with MTN Mobile Money account or MTN number to receive airtime top-ups.
With MTN Homeland, remittances can be made from Europe and U.K to recipients; Cameroon, Congo Brazzaville, Ghana, Guinea Conakry, Rwanda and Uganda.
Airtime top-ups is for recipients in Afghanistan, Benin, Botswana, Cameroon, Congo Brazzaville, Ivory Coast, Ghana, Guinea Bissau, Guinea Conakry, Liberia, Nigeria, Rwanda, South Africa, Swaziland, Uganda, Yemen and Zambia.
In this line of work, MTN Homeland goes head-to-head with the likes of World remit, Azimo, Eversend, Moneygram, Western Union, Transferwise, Xpress Money, Skrill, Transfast, SimbaPay, Payoneer to mention a few, toughening the competition.
Getting started with MTN Homeland: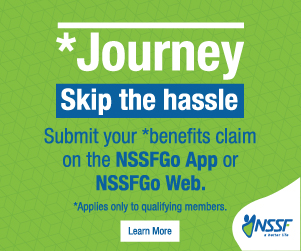 Download the app from Play store or App store to sign up. All you need is a smartphone, a debit/credit card, and you have to be a EU or UK resident.
Select to Send Money or do Airtime Top-up. You can send money to Mobile Money accounts or top up airtime to MTN numbers.
Enter your recipient's details. Just select destination country and enter the mobile phone number.
Done.
Sending Money Using MTN Homeland:
Open the MTN Homeland application. If you don't have one, download it from the Play store (Android) or App store (iOS).
Login.
Accessing the app dashboard, select Send Money.
On Sending, ensure you start the recipient's number with their country code followed by their number. For instance, Uganda, start with +256 or 256 then followed by their number (+256123456789).
Enter PIN to confirm sending the money and this is done in real time.
Done and the transfer is made within minutes.
****SAME: Procedures for airtime top-ups. Option 3, choose Airtime Top-up >> input the recipient's number and confirm with your pin.