Interviews
Exclusive Interview With James Byaruhanga, on Road to Launch Raxio Data Centre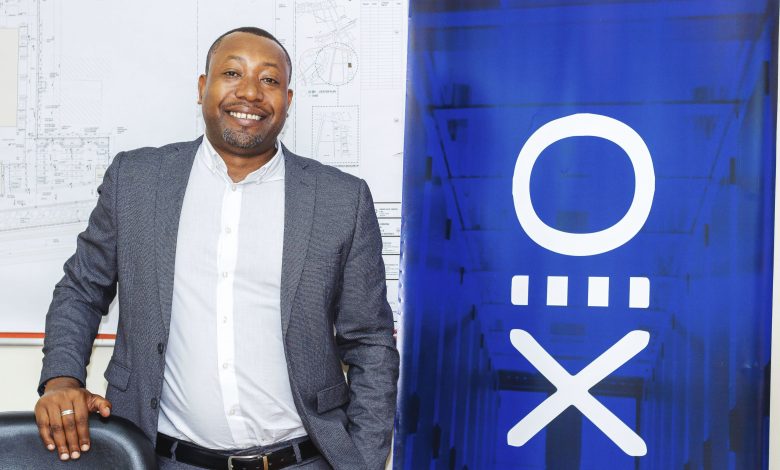 Today, it is believed that Ugandan enterprises generating their own data and it then all comes to where it is stored/hosted. And since we don't have that much of data centres (DC) in the country, western DC are preferable the choice.
As of last year, the government through the National Information Technology Authourity – Uganda (NITA-U) opened a DC in Jinja but mostly serves government ministries. Thereby, leaving enterprises to opt for western DCs. Some or a few private businesses often store data on in-house servers or rent space in a center run by a telecommunications companies, like MTN or Airtel.
Now, private firms like Raxio are coming into place to offer Ugandans, Ugandan business a place to have their data hosted locally. The DC is being built at the Namanve Industrial Park same as to where the state-owned DC is.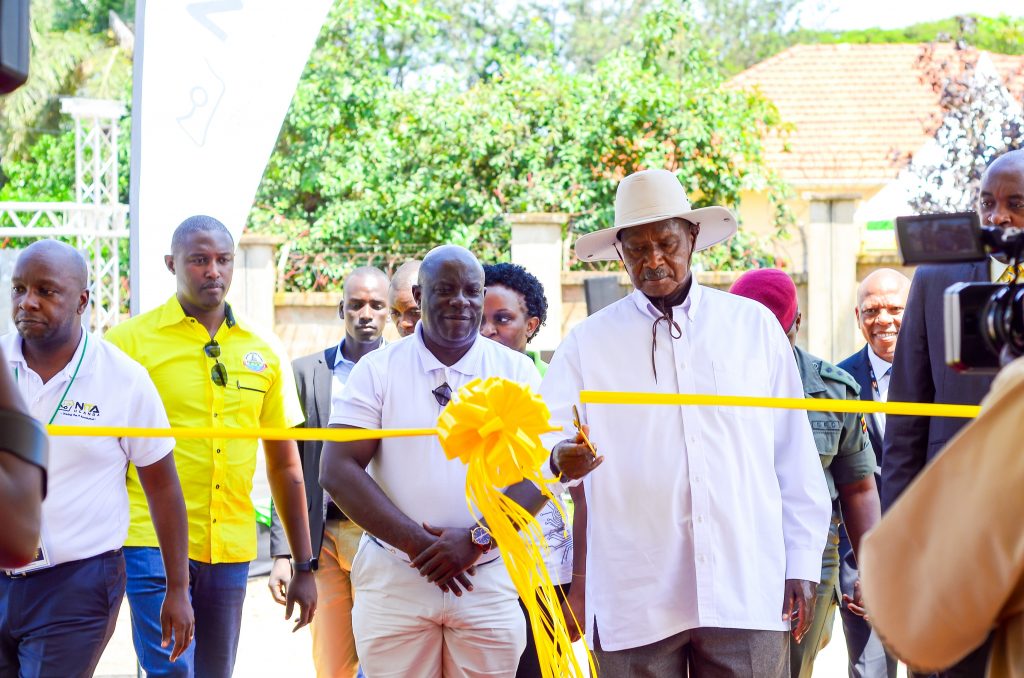 With the road to launch Raxio in Uganda later this year, we sent a few interview questions to Mr. James Byaruhanga, General Manager at Raxio Data Centre to enlighten us briefly about the DC. It comes to our attention that the DC won't host data but rather provide a "Colocation Environment" for their [Raxio] clients to host their equipment which may or may not host their data.
The session;
Briefly tell us about Raxio Data Centre.
Raxio Data Centre is an enterprise grade data centre coming soon to Namanve, Uganda. Raxio is building and will subsequently operate Uganda's first privately owned Tier III Level Neutral Data Centre Environment in Uganda.
How long till you launch a fully functioning data centre?
In line with delays as a result of covid-19 outbreak, we project the opening of this data centre to Q3 2020 (Est for September 2020).
What is your opinion about the existing data centres, state-owned of course?
Well we have some ISP and Telco owned relatively small facilities in the country which have so far been serving the market and we also some government owned facilities. We at Raxio are focusing on a purpose-built state of the art, Tier III Certified Neutral environment which is currently not available in the country. We also are looking to build a high availability and high capacity environment compared to what is available in the market .
How are you going to work with the government considering that Raxio is privately owned?
The Government Departments and Ministries are currently working with the National Information Technology Authority – Uganda (NITA-U) for their needs and we are keen to explore a conversation with NITA-U on whether we can provide them a redundant offsite location for their clients, however this is early days for the conversation since NITA-U has its own strategy for Government needs. We are open to any client that needs our services however our primary focus is Private Sector driven.
What kind of data do you plan on hosting and why?
We do not plan to host data but rather to provide a Colocation Environment for our clients to host their equipment which may or may not host their data. Our business model is not data hosting but rather Colocation for our client's equipment for the purpose of data hosting or cross connection to their clients or providers. These clients can range from private enterprises, Internet Service providers, Fibre Carriers, Cloud Providers, Content Delivery Networks to mention but a few.
Will the same plant host backups or you plan on having a separate backup centre?
This plant may be a primary site for some clients or it will be a back up site for the client. The choice belongs to the client. However, if you are asking whether we plan to build another site in Uganda as a back up to this site, then YES. We have a short term plan to build a secondary site.
Looking at job opportunities, how many people does Raxio plan to employ and what percentage of Ugandans are we looking at?
Data centres create employment opportunities in phases and waves. During construction we have created employment through contractors & consultants to the tune of about 500 employees. However when it goes live for business it is a low staff count business due to the level of automation that facility runs on. We will have atmost 30 permanent staff, however support and maintenance of the equipment will be outsourced which in turn may create employment opportunity of another 30 to 50 people, indirectly.
Do you have a charging plan; will it be or is it in UGX?
We have a rate card and its currently in USD. We are exploring the UGX option and how to roll it out.
How can the mindsets of Ugandans be changed from use of western centers to local centres?
By delivering a western level quality service, faster, more reliably and probably cheaper to the consumer. The other way is by attracting the western providers to extend their infrastructure to Uganda so that the consumer can get the same service delivered to them a lot better from Uganda.
Raxio Data Centre, we understand it's Tier III Level Neutral Data Centre, in a layman's language, how do you explain this?
We want to build a facility that is fully redundant. Every system we deploy should have a back up device in case of failures or maintenance, the site should always be up. We aim to deploy equipment in a concurrently maintainable configuration, for example 2 Generators Systems, 2 Air conditioning systems, 2 fire suppression systems etc, this is the only way we can provide 99.9% service availability for our clients.
You chose Namanve Industrial Park and one of the reasons is ensuring resilient & high bandwidth connectivity solutions, elaborate on this.
Namanve industrial part has about 10 Independent Metropolitan Fibre cables in it for last mile access, this is critical for client and at the same time, Namanve is on the highway to Kenya where Uganda picks up Sub Marine Fibre capacity and therefore about 8 fibre connections to Mombasa for internet transit. The location is perfect.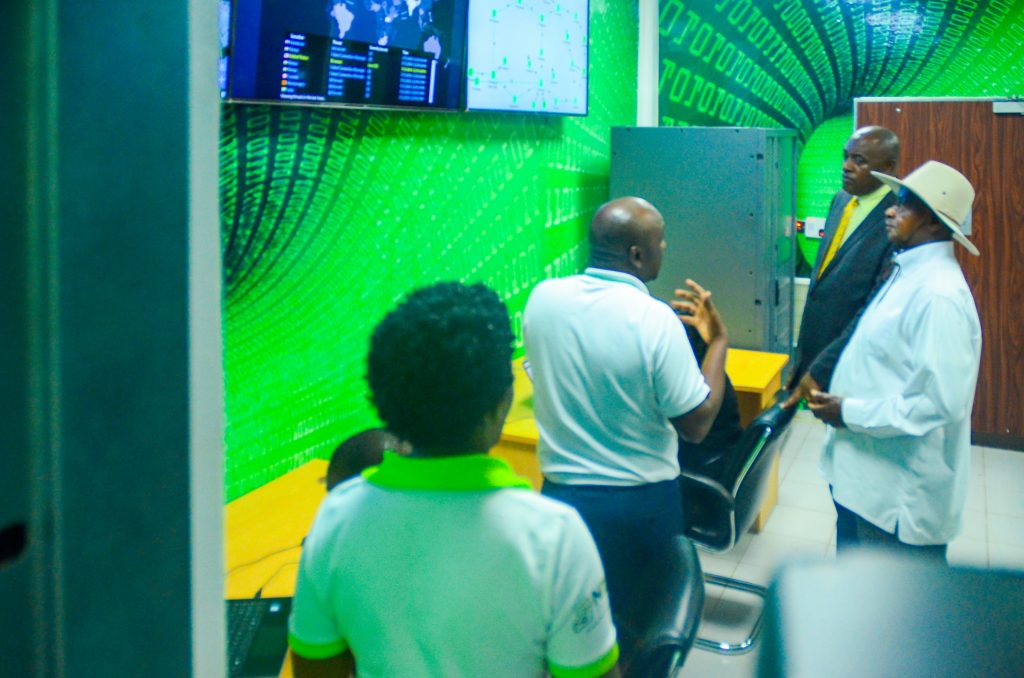 How will Raxio lay the ground for the next level of digital infrastructure?
By attraction of international carriers, content delivery networks and cloud providers to colocate in Raxio. These will in turn cross connect through the Internet Exchange Point at Raxio with the local telecoms and ISPs, to extent these next level services and trends for example 4th Industrial revolution services to Uganda for example IoT and Big Data.
Lastly, has covid-19 in one way or the other affected Raxio development(s)?
It has slowed down our construction due to delayed shipments, social distancing which affects the construction works and finally the travel restrictions have affected movement of the specialists that we need in country to install the specialized equipment we need to get this machine running.