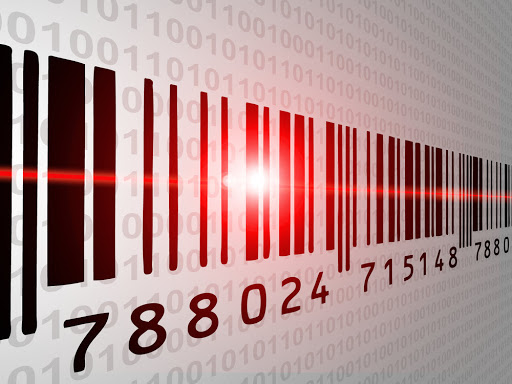 So, you have just started your very own business and you are in the process of deciding whether or not to invest in barcodes. The barcode world can be a daunting prospect to many people, however, using barcodes in your business is a delightfully simple process. This ultimate guide to GS1 South Africa barcodes is here to answer all the questions you have about barcodes. 
Why invest in barcodes in the first place?
There are countless reasons to invest in barcodes for your business:
Barcodes save both time and money.
Barcodes minimize human mistakes and errors, thereby enhancing your profit level.
Barcodes assist with inventory control and stock take.
Barcodes lead to more efficient payment transactions, resulting in shorter queues and happier customers.
Using GS1 Barcodes gives your business a professional reputation and makes people take you and your business seriously.
How many barcodes do I need?
The answer to this question depends on how many variations your product has. You need a separate, individual barcode for each different variation. For example, if you sell chairs of two different sizes and two different designs, you will need four barcodes SA.
How can barcodes be used?
Barcodes can be used for a variety of different things. Firstly, they are used in the retail industry to assist with stock control and in sales transactions. Barcodes are used to track and monitor items that come in and out of a store. ISBN & ISSN Barcodes are used to publish books and magazines. QR codes are used in Snapscan as well as in the Medical industry. ITF-14 are used to make bulk buying easier.
What kind of barcode do I need?
SA Barcodes is able to provide you with whatever kind of barcode you need at cut throat prices. The kind of barcode you need depends on what you intend using the barcode for. Retail products use UPC-A (12-digit barcode) or the EAN-13 Barcode (13-digit barcode).
We recommend the UPC-A barcode for South Africa as it is used in more retailers worldwide. If you intend to publish a book or a magazine, you will need an ISBN & ISSN barcode respectively. It is necessary to apply to the National Library of South Africa for these two barcodes. If you want to use Snapscan, a Quick Response code will be the barcode you want. Other optional barcodes are case or box barcodes which help with bulk buying of goods.
What size should I make my barcode?
We recommend 40 x 30 mm. You can go a little smaller or bigger than this size, however, it is always a good idea to test the barcode out to be certain that it is able to be scanned before doing printing your full run of barcodes.
Can I print my barcode in colour?
It is definitely possible to print your barcode in colour. The important thing to make sure that there is a high contrast between the lines of the barcode and the background. Again, it is best to test your barcode to make sure it can be scanned.
What is the GS1 and why are they so important?
The GS1 is the international governing body that regulates the use of barcodes throughout the world. Every barcode has to be registered through them in order to be legally able to be used on a product. At SA Barcodes, all of our barcodes are fully registered through GS1.
Is my barcode mine for life or does it expire?
The barcodes you purchase from SA Barcodes are yours for life. They don't expire.
Are there any hidden costs?
At SA Barcodes, we sell barcodes at a once off, affordable rate. When you buy a barcode from us there are absolutely no hidden costs or renewal fees.
Will there be any information loaded onto my barcode?
No, barcodes are normally provided as blank barcodes. When you approach a retailer and negotiate with them to stock your product, they will provide you with a product information sheet which will provide them with all the information they need. They will register your product on their sales system and link it to the barcode you provided. In this way, every time your product is scanned, your company will be credited with the sale.
SA Barcodes is proud to be your partner in barcode technology. We are able to provide for all your barcode needs and will do so with a smile. We look forward to working with you to make your business take flight.