Almost everyone has a business idea that they think will work. In 2020, it's never been easier to set up and run a new business, but it might not be quite as simple as you think. Although there is a wide range of tools and resources available that make a business launch easy, you still have to work hard if you want it to succeed. Sometimes, coming up with the idea for your business is the easiest part!
There's a lot to consider if you are giving serious thought to a new business launch, and there will be a lot of planning involved. If you've got a business idea that you believe in, here are some of the first steps to turning that idea into a profitable reality.
Step One: The Plan
If you've never written a business plan, don't panic. Although they will take time to do right, there is no end of guides and tips available that will ensure your business plan works for you. Business plans are a vital stage of launching a new business because they force you to consider the long and short-term demands of your business idea.
Make sure that you research your:
Competitors.
Most effective marketing channels.
Potential to grow and a road map to expansion.
The more in-depth your business plan, the clearer an idea you'll have of whether your business idea will work.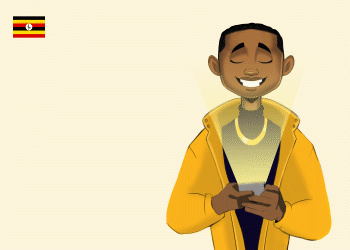 Step Two: Gathering Resources
Modern entrepreneurs are lucky in many ways. Not only can a modern business function from almost anywhere, it also has access to high-tech tools and resources that businesses of yesteryear would have only dreamed about. Using your business plan, identify those areas where you can improve efficiency and manual processes, especially when it comes to managing your business projects.
Look at the most useful project management tools available and ensure that you have adopted those that provide the most value to your brand.
Step Three: Networking
Technology has changed almost every aspect of running a business, and while there is still value to traditional work methods, many can be done much more effectively simply by logging onto the right platforms. Networking is just as important to entrepreneurs today as it always has been. When the right connections can open entirely new avenues for profit or growth, entrepreneurs need to focus on the benefits of networking.
Those benefits include:
Idea generation.
Improved industry authority.
Alternative perspective.
Do your networking right and you could even find yourself connected to a business mentor that could take your business venture to bigger and better places.
Step Four: Get Online
In 2020, you're going to need a web presence. Even the smallest business in a physical premises needs to have a dedicated website and the relevant social media pages. Don't make the mistake of leaving your online presence until launch day.
As soon as you decide to move forward with your idea, you need to start thinking about branding and how to use it effectively. Local businesses that don't sell online, such as restaurants, still need to be found, and with consumers increasingly turning to Google to find those local businesses,
having a strong online identity is more critical than ever.
These are the first steps to a business launch that you simply can't afford to skip. While setting up a business can now take just a few hours, you will be more likely to see success if you take the time to do your research and gather all that you need before launch day. The more prepared you are and the more you know what to expect, the more likely that your business idea will grow beyond your wildest dreams.