The board of directors of Stanbic Bank Uganda has appointed Ms. Anne Juuko as new Chief Executive Officer, and will take on the position effective March 1st, 2020 replacing Mr. Patrick Mweheire who has been appointed as Regional Chief Executive Standard Bank Group.
Mr. Mweheire who has been the CEO of the Stanbic Bank Uganda for six years, will now assume his new position effective March 1st, 2020 replacing Mr. Greg Brackenridge, who is said to have helped Standard Bank acquire Uganda Commercial Bank.
The board of directors, Stanbic Bank Uganda, said; Mr. Mweheire's exemplary leadership has steered the growth and success of Stanbic Bank as the largest commercial bank in Uganda and sustained the bank's leadership position in the market.
"Patrick has been instrumental in the transformation of the organisation and remains influential in contributing to the growth of the financial sector in Uganda and across the East African Region," they said in a press statement.
Mr. Mweheire will now be responsible for Standard Bank Group's growth strategy in East Africa; across Kenya, Uganda, Tanzania, South Sudan and Ethiopia.
Meanwhile, the board of directors said Ms. Juuko brings on board a wealth of experience in the financial industry with regionally and global expertise in banking for 20 years.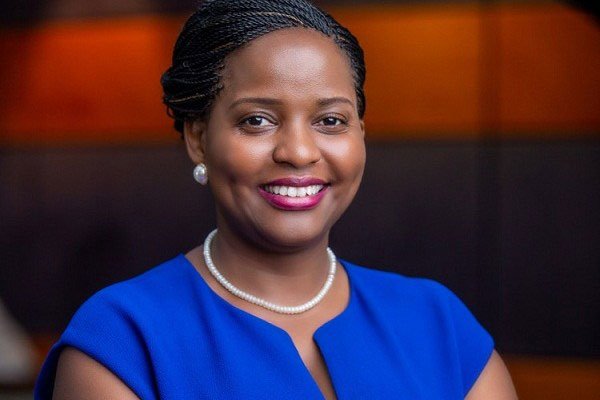 Ms. Juuko joined Stanbic Bank Uganda as the Head of Global Markets for in 2012 and later appointed as Head of Corporate and Investment Banking at Standard Bank, Namibia.
She started her banking career in 2001 where she was appointed as Vice President, Head Fixed Income, Currencies and Commodities at Citibank Uganda Limited. Later seconded to Citibank Kenya as Vice President, Customer Sales and Derivatives Marketing.
"Throughout her career, Ms. Juuko has exhibited exemplary performance, winning the highly coveted accolades such as the Primary Dealer of the Year award for six consecutive years. She has also demonstrated exceptional leadership and stellar performance that will see her set to achieve Stanbic Bank Uganda's strategy and vision," the statement reads in part.