News
James Saaka Sworn in as NIRA Board Member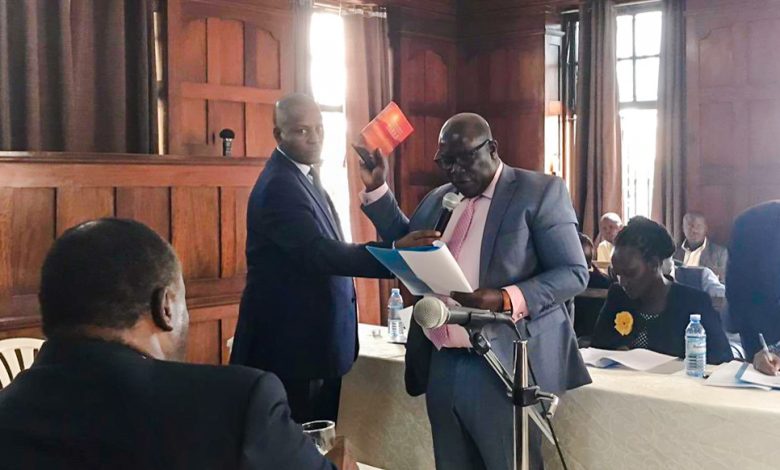 National Information Technology Authority (NITA) executive director, Mr. James Saaka has been sworn in as a new board member of National Identification and Registration Authority (NIRA).
Mr Saaka was among the eight (8) members approved by the Cabinet last month. The new board is chaired by Mr Joseph Biribonwa and deputized by Ms Ruth Nvumetta Kavuma.
The other members include; Dr. Betty Kivumbi Nannyonga, Maj. Gen. Apollo Kasita; Commissioner of DCIC, Bemanya Twebaze; CEO of URSB, Dr. Paul Kintu, and Dr. Chris Ndatira Mukiza; Executive Director of the Uganda Bureau of Statistics.
NIRA is a government-owned organisation is mandated to register births and deaths in the country and to develop a national identification register for citizens and legally resident non-citizens.