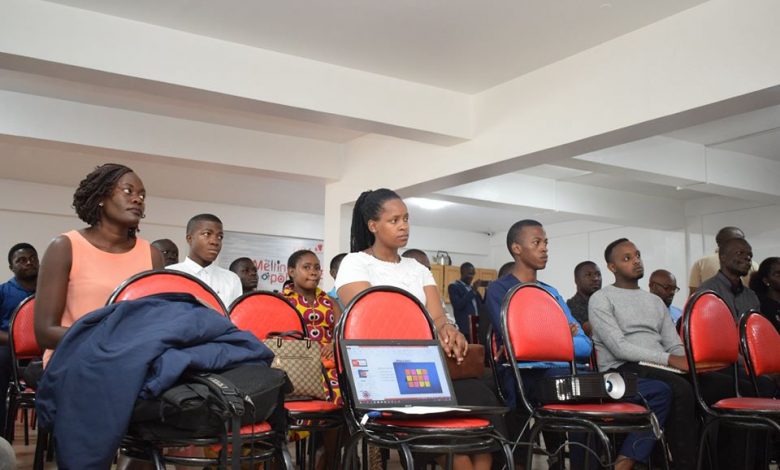 The United Bank of Africa (UBA) Uganda has trained hundreds of Ugandan youth entrepreneurs for the 2020 Tony Elumelu Entrepreneurship Programme (TEEP). Its the bank's initiative to ensure that more Ugandan entrepreneurs emerge as successful applicants for this year's program.
The training held at UBA's Uganda head offices along Kampala Road was attended by UBA representatives and TEEP alumni Mr Keneth Twesigye; CEO and Founder; TechBuzz Hub, and Mr Joseph Ogwal; CEO and Founder; Agro Supply LTD.
TechBuzz spear-heading the event, partnered with UBA Uganda training, the 2020 Tony Elumelu Entrepreneurship Programme participants giving free coaching exercise, including; through application process and helping a majority complete their applications.
Twesigye said some applicants have a mentality that it's all about the money and having a good business idea. Thereby, carrying out the training changes that perception which requires applicants to explain their ideas in depth.
Mr. Mathias Muhwezi; UBA Uganda, Relationship Manager in charge of retail banking, noted that he expects Ugandan entrepreneurs to embrace this platform (TEEP), however, they are challenged with set-backs like awareness.
"But with increase in publicity, it will go a long way to help increase the numbers even when records have indicated an increase in number of applicants and winners," he said.
Muhwezi says he at least expects this year's program to have more than 200 Ugandan beneficiaries if all can have good proposals.
Last year, only 117 Ugandan entrepreneurs benefited from the program. However, the numbers depreciated compared to 2018's 125 Ugandans selected.
Muhwezi told reporters, the bank has set up a program where beneficiaries have a relationship manager with the bank for follow up. This is because the bank noticed that beneficiaries never come back to report how they have been successful throughout their journey.
During the training, alumni; Ogwal shared expectations for the program. He testified on the programme's transparent nature and commended Mr Tony Elumelu for his demonstrated efforts in helping African entrepreneurs grow.
Ogwal's business, Agro Supply a year after the program won the 2018 seedstars Kampala pitch competition. Joining startups around the global representing Uganda, to compete for USD$500,000 at the seedstars global summit in Switzerland.
Tony Elumelu Entrepreneurship Programme is Tony Elumelu Foundation's 10-year and USD$100 million program committed to identify, train, mentor and fund 10,000 African entrepreneurs. The goal is creating jobs and the revenue required for the sustainable development of the continent.
The programme implements Tony Elumelu's Africapitalism philosophy, which positions the private sector as the catalyst for African economic transformation, and an investment approach that values the creation of both social and economic wealth.
According to the Foundation's 2018 Impact Report, 70% of the total number of businesses in its alumni network were still operational two years after benefitting from the Programme. The report also identified an increase of 189% revenue generated and 197% increase in the number of additional jobs created by beneficiaries post-graduation from the programme, as well as a 100% commitment to the Sustainable Development Goals (SDGs).
The foundation is still accepting proposals (LINK FOR SUBMISSION) till March 1st, 2020 at 12AM WAT (2AM EAT). This is open for entrepreneurs in all sectors as long the business has existed for less than 3 years.
90% of all applicants will be considered for the online mentorship and training. After it, will be respective country pitches to a panel of appointed judges to sieve what qualifies for continental 1000 entrepreneurs. And will be in June and will later receive a non-refundable seed capital of USD$5000 in July.
You can access the 'Training Guides and Presentation' LINK.
This article has been updated from time of publication…..