MTN Uganda and Ericsson on Friday morning at MTN Uganda head offices, rewarded the winners of the recent concluded MTN Open API Challenge.
The award ceremonial was attended by MTN Uganda CEO; Mr. Wim Vanhelleputte, Ericsson VP of Middle East & Africa; Nicolas Blixell, and MTN Uganda Ag. General Manager, Mobile Financial Services; Ali Monzer.
Out of the 9 participants that presented at Outbox Hub last week, only three emerged as winners. And received a cash share-prize of USD$6,000 (approx. UGX22.06 million) and a trip to the Ericsson innovation centre in Sweden for the overall winner.
Pause the 3rd winner collected USD$1,500, while Piper2 and PearlBrains in the 2nd and 1st places respectively won USD$2,000 and USD$2,500. The overall winning team, PearlBrains also won a full-paid trip to Ericsson innovation center in Sweden.
Prior this year's winners, the first group winners were announced last year. This becomes the second group winners of the MTN mobile money Open API challenge after the launch in 2018. The challenge run from October 2019 concluding January 24th, 2020.
The challenge gave innovators free access to MTN mobile money proprietary software platform — challenging them to develop products that can be used with MTN Mobile Money leveraging 10 million of MTN customers registered on the platform. The products developed on the other hand, should ease the customer experience in terms of mobile money payments.
The challenge is an initiative of MTN Group and is held in five countries, Cameroon, Cote d'lvoire, Ghana, Uganda, and Zambia. In the same countries where Ericsson has its operations from.
Blixell told reporters their partnership with MTN is because the Swedish-based company has a strong inclination to innovation and nurturing talent.
MTN Uganda CEO, Mr. Vanhelleputte told reports that the challenge is an opportunity for innovators to come up with solutions that can change financial inclusion in Uganda, E.Africa and beyond.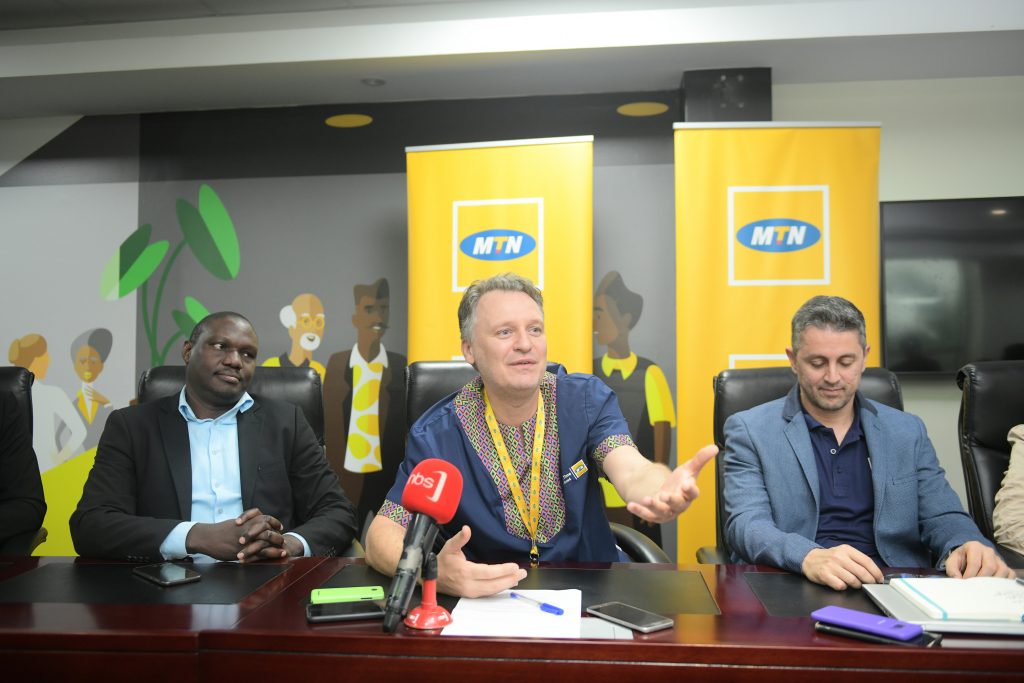 Monzer said the aim of the challenge is to create and bring diversity into the mobile money use case.
Mobile money started as a peer-to-peer transaction and today, it has grown to become one of widely form of transaction beyond peer-to-peer.
MTN mobile money is the widely used mobile money platforms in Uganda. MTN registers over 10 million subscribers using the platform.
The Winning Innovations
PearlBrains
Is an online platform focusing on e-retailers, giving them access to reach more clients, collection payments through MTN momo.
Piper2
Is a digital school bursar. It allows students to request and manage their own finances while away from their parents or guardians.
Pause
Generates and reads QR codes used for business process integration.