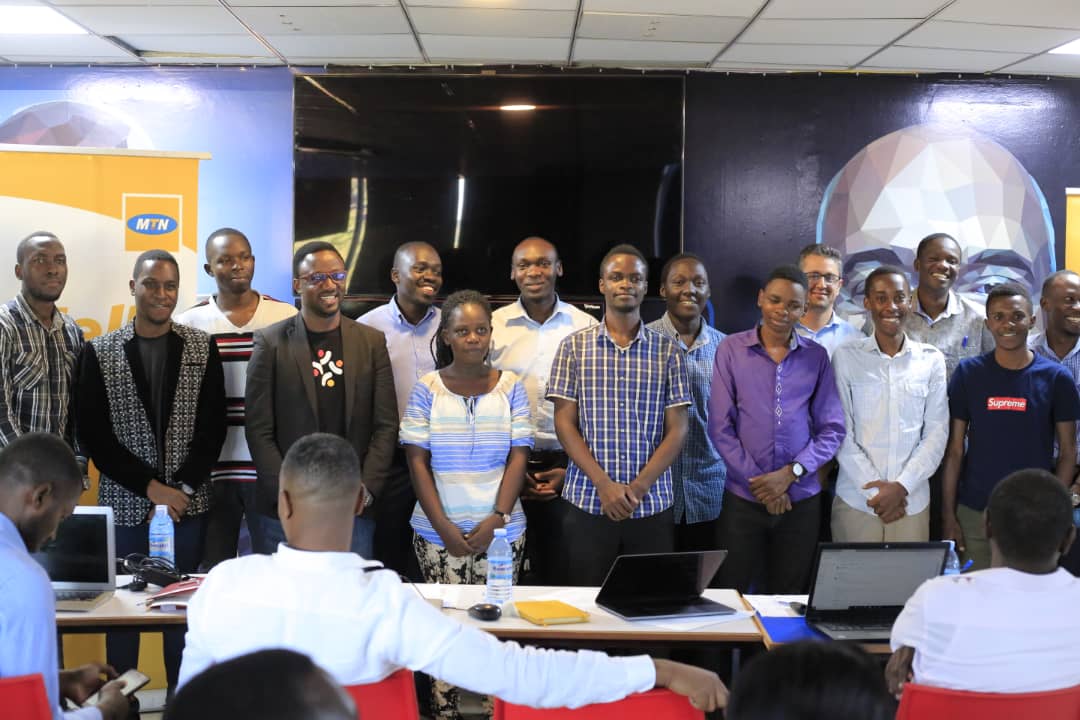 MTN Uganda in 2018 launched MTN Open API App challenge calling upon developers — to develop applications in Transport, Finance, and Fast Moving Consumer Goods categories.
Spear-headed by The Innovation Village selected 23 as finalists — who pitched to a panel of judges to select the 9 winning startups.
The winning startups were; Fast consumer goods—Engineering connections, Pal pay, Minute five. Finance—Sowan, E-pay, App about. Finally, Transport—Yo Waste, Endobo, and Easy Matatu.
From each category;
1. Easy Matatu; who developed an app that enables carpooling using matatu's won in the Transport category. Endobo and Yo Waste emerged as 1st and 2nd runners-up respectively.
2. Minute Five; an online shopping platform to make grocery shopping easy for those who cannot move to the market won in the Fast Consumer Goods category. Poweli Pay and Engineering Connections came in the 2nd and 3rd places respectively.
3. App About won in the Finance category for their — app that enables Hotel/Restaurant/Cafe owners to make pre-sales for events. Epay came in the 2nd place while Sowani came 3rd.
The top three winning startup will receive a cash prize in April. They also stand eligible to compete for seed capital from the UGX1 billion MTN Innovation Fund.
During the launch, former MTN CEO Wim Vanhelleputte opening the Mobile Money API further emphasizes their ambition of being a digital company.
"Ugandan developers now have the opportunity to build products that will enhance financial inclusion, improve customer experience when making payments, and improve the movement of virtual money," he said.