Two Ugandan innovations; Uganics and Mscan are among the six winners of the Champions of Science Africa Innovation Challenge 2.0; an initiative of Johnson & Johnson. The winners were announced at the 28th World Economic Forum on Africa (WEF) in Cape Town, South Africa.
The winning innovations offered bold, and entrepreneurial approaches to tackling major healthcare priorities in African communities. The priorities included; blood delivery, healthcare worker burnout, hearing loss, jaundice, malaria, and ultrasound access.
The winners share USD$300,000 (approx. UGX1.09 billion) along with mentorship and connection network building, to support the expansion and sustainability of the companies and programs.
The Champions of Science Africa Innovation Challenge reflects Johnson & Johnson's legacy of supporting entrepreneurs to uncover, develop and promote solutions that improve health and well-being in their communities and beyond.
Uganics and Mscan tackled and presented solutions to Malaria, and Ultrasound Access, respectively.
Uganics manufactures an organic, affordable soap that repels mosquitoes with intent to help prevent the spread of malaria. The soap can be used for bathing, washing hands & clothes.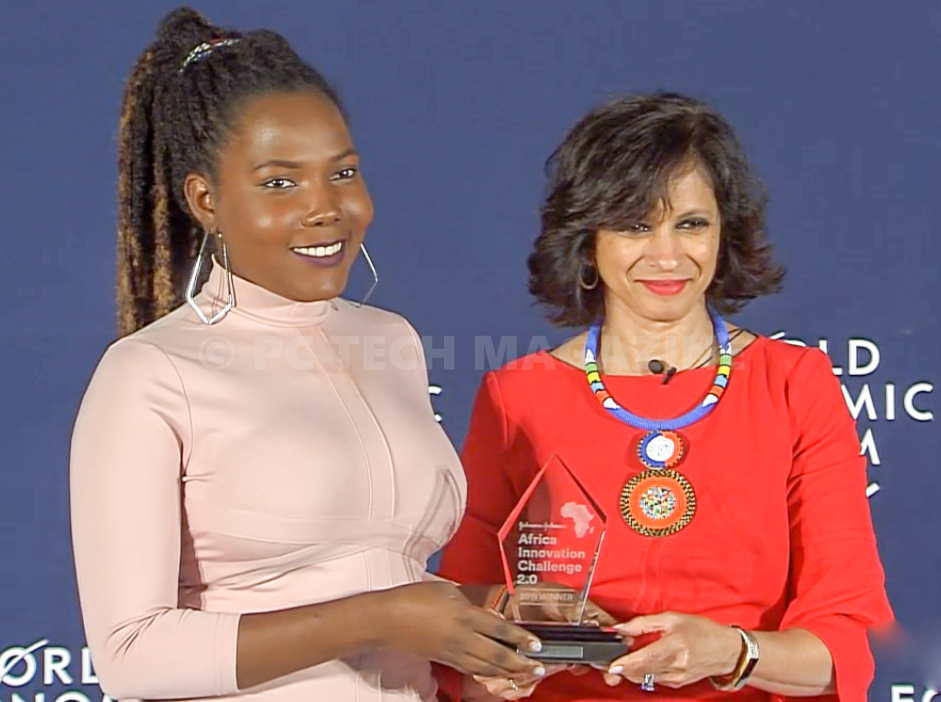 Mscan developed a device that performs ultrasounds through the use of a portable probe and a tablet, laptop, or smartphone, allowing trained healthcare workers and midwives to be prepared for potential risk-factors during delivery.