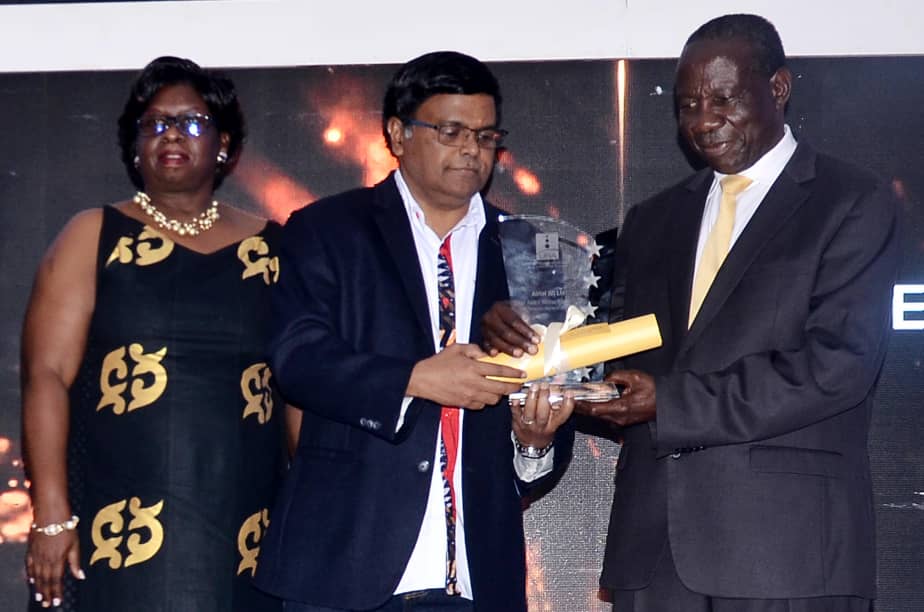 Government revenue collection agency, Uganda Revenue Authority (URA) has recognized Airtel as Uganda's largest tax contributor and recognized for their compliance in remitting taxes to the agency.
The second largest telco after MTN was received the Excel Award for the year from the Minister of Finance Hon. Matia Kasaijja having paid UGX136 billion in taxes in the financial year 2018/19.
"Airtel has contributed over UGX136 billion in the financial year 2018/19 making it the biggest contributor of income tax in the last financial year," URA said during its 14th annual taxpayers appreciation awards on Friday.
Kasaijja congratulated the telco upon the achievement lauding the company for their contribution towards the development of Uganda through tax.
The award was received by V.G. Somasekhar; MD Airtel Uganda.
In his remarks, Somasekhar thanked the agency for recognizing their contribution to the company's GDP and the work they are doing to remain complaint.
He on the other hand thanked the communication regulator; UCC, Ministry of ICT, and the Government for the support rendered to Airtel.
"It is an honor for Airtel to be recognized as the largest tax payer in Uganda. We are thankful to our customers and partners who have made Airtel their network of choice," said Somasekhar.
"We believe leadership is a responsibility that we've happily taken on and this recognition is yet another milestone and an affirmation that Uganda has noticed. We remain committed to the leadership of the telecommunications sector and compliance is an integral aspect of that commitment," he concluded.
Under the stewardship of Ms. Doris Akol, URA has been able to grow revenue from UGX8,031.03 billion in the financial year 2013/14 to UGX14,456.11 billion in the financial year 2017/18.
This translates to about 80% growth, raised tax to GDP ratio from 11.7% in the financial year 2013/14 to 14.35% in the financial year 2017/18.