After the closing the 5th annual Africa Prize for Engineering Innovation challenge in Kampala, capital of Uganda that saw Neo Hutiri from South Africa emerge as the overall winner — the Royal Academy of Engineering are now calling for application for their 6th annual challenge.
Applicants are to submit their proposals not later than July 22nd, 2019 at 4p.m BST (6p.m East African Time).
The submission will checked for eligibility, reviewed technical experts and the judging panel will shortlist only 16 applicants.
The applicants will go through eight month bootcamp — where they will be trained and mentored. They will then pitch to a panel of judges who will select four finalists for the grand ceremony. The bootcamp will run from Nov. 2019 to June 2020.
Following the assessment of the finalists at the award ceremony, the overall winner will receive 25,000 Pounds, and the runner-up will receive 10,000 Pounds each.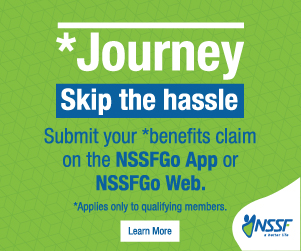 The remaining shortlisted applicants will also be invited at the award ceremony where they get a chance to display their innovations at an exhibition.
How to apply for the challenge
NOTE: Only sub Saharan African countries are eligible to participate.
All applications are submitted via the online grants system. Applicants are to first register for a free account in order to submit their applications.
After logging in to the online Grant System please select Africa Prize for Engineering Innovation 2019/20.
From the 'Instructions' screen you will see an application form with six sections to fill up which might take approximately 1 and half hours to complete. (You can answer the questions in any order so you may skip sections and return to them later if you wish)
At any stage in the application process you can save your work and return to it later. The system will automatically save when you change.
Eligibility Criteria
Applicants must be individuals or small teams.
Individual applicants must be citizens of a country in sub Saharan Africa as we mentioned before and the innovation must be based in a country in sub Saharan Africa.
For teams of two or more, the lead applicant must be a citizen of a country in sub Saharan Africa.
Applicants must have an engineering innovation, though are not required to be an engineering graduate or student.
Applicants must provide a letter of support from a university or research institution. This can be as simple as stating an individual studied at that institution. If applicants are not affiliated with a university, another document proving the status of your organisation or innovation, such as a document of incorporation or similar, can be used
The lead applicant must be over the age of 18 There is no upper age limit.
Industrial researchers and establishments are not eligible.
The applicant's innovation can be any new product, technology or service, based on research in engineering defined in its broadest sense to encompass a wide range of fields.
The Africa Prize for Engineering Innovation encourages ambitious and talented sub Saharan African engineers. For them to apply their skills to develop scalable solutions to local challenges, highlighting the importance of engineering as an enabler of improved quality of life and economic development.
It's aim is to is to stimulate, celebrate and reward innovation and entrepreneurship in sub Saharan Africa.