Ntuha, a new hailing service in Uganda has launched its operations in Mbarara, Western region of Uganda to leverage the hailing business where likes of SafeBoda, UberBoda, Blot (formerly Taxify), don't reach.
The three giants in the hailing business; SafeBoda, UberBoda, and Blot are known to have its operations in major urban centers. They mostly are in Kampala — the capital of Uganda, and then Entebbe.
When asked, on when they are expanding beyond urban centers, the hailing firms don't comment on the matter.
Ntuha, thought of taking advantage of this. Taking on the role of giving hailing services from special hire taxis, moto-taxis and truck hires. Starting with Mbarara with plans of expanding to Gulu, Mbale, Arua, Fort Portal, and Jinja.
Uganda's tech industry is growing gradually. Developers, innovators, inventors, entrepreneurs, among others are coming up with solutions that can better their communities. Their solutions could be funded by Venture Companies, Private Companies, NGOs, the Government — or individual funding. Whatever works best for them, is what they take.
For the sake of Ntuha, it happens to be individual funding. Ntuha a local word to mean crested crane is managed by a group of 10 — comprised of developers, entrepreneurs, ICT experts, among others.
Starting off as a solely food delivery service in 2018, they saw an opportunity of expanding to the hailing business — launching the Ntuha App in April this year. The startup has already registered and working with over 34 moto-taxis and about 5 special hire taxis. The growing startup reports not to have truck hires yet.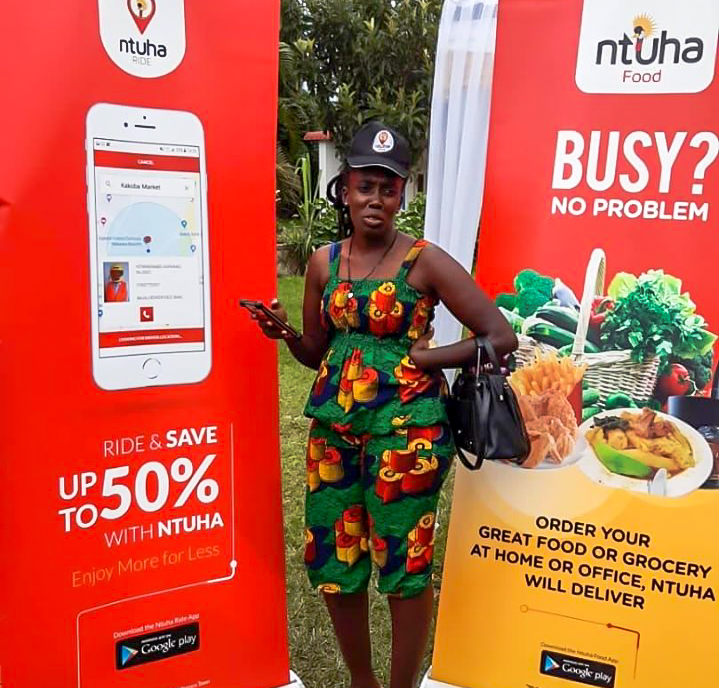 Just like any other hailing service, the app remains the same. Available for Android for now — it records 100+ downloads on Playstore. The Founder; Philemon Ayebare says, "so far the reception is good with over one hundred downloads in less than two months."
The user downloads the app, on opening it to book/order for a ride — they choose what they opt for; Moto-Taxi or Special Hire Taxis. The app estimates the price of the trip, and the consumer is good to book his/her ride.
All the riders upon registering go through a training before they are fully considered a Ntuha rider. Ayebare says training is key priority as they want to ensure a good user experience for its customers.
After the intensive training, the riders, receive, two helmets (for the rider and passenger) and a reflector jacket for the rider.
As it's a requirement to have a smartphone, the smartphone penetrations in Mbarara is low/minimal. Ntuha has partnered with a local smartphone dealer to provide smartphones to its riders that don't own one.
Through an installment plan, riders pay 50% of the price of the phone, and the balance is paid slowly in a period of a month.
Mbarara has a growing population that is estimated to be nearly half a million. And on a daily basis user moto-taxis and special hire taxis as a mode of transportation. Thus, Ayebare saw this as an advantage to them.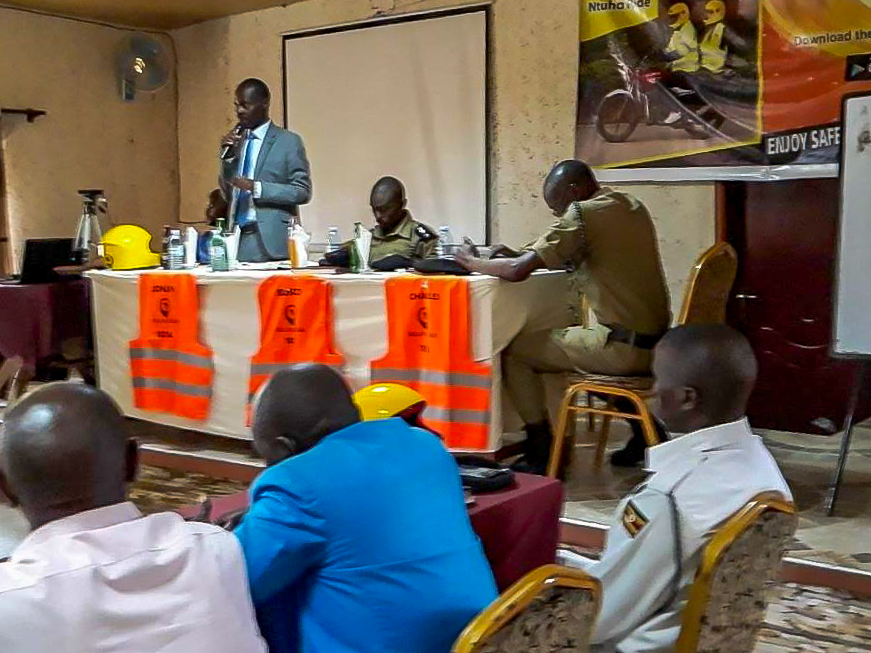 Ntuha is offering a 50% discount on all its rides.
SafeBoda Reaches 10,000 Riders
SafeBoda over the weekend shared its excitement as they hit 10,000 riders. Moses Musinguzi took to micro-blogging website; Twitter and shared a photo of him holding the first helmet with the 10,000 rider.
In his tweet, he wrote, "Thanks for travelling with us to this milestone. We are finally 10,000."
Thanks for travelling with us to this milestone ?

We are finally 10000 ?? pic.twitter.com/eekJ9qC2sp

— Moses Musinguzi ??↔️?? (@MosesNambaEmu) May 31, 2019
SafeBoda has to-date managed to stay on top in the moto-hailing business. Being the sole pioneer, they have leveraged the market off like of UberBoda, Blot, Dial Jack, among others.
Their milestone comes at a time to company redesigned their application.
SafeBoda has its operations in Uganda, Kenya, and Nigeria.