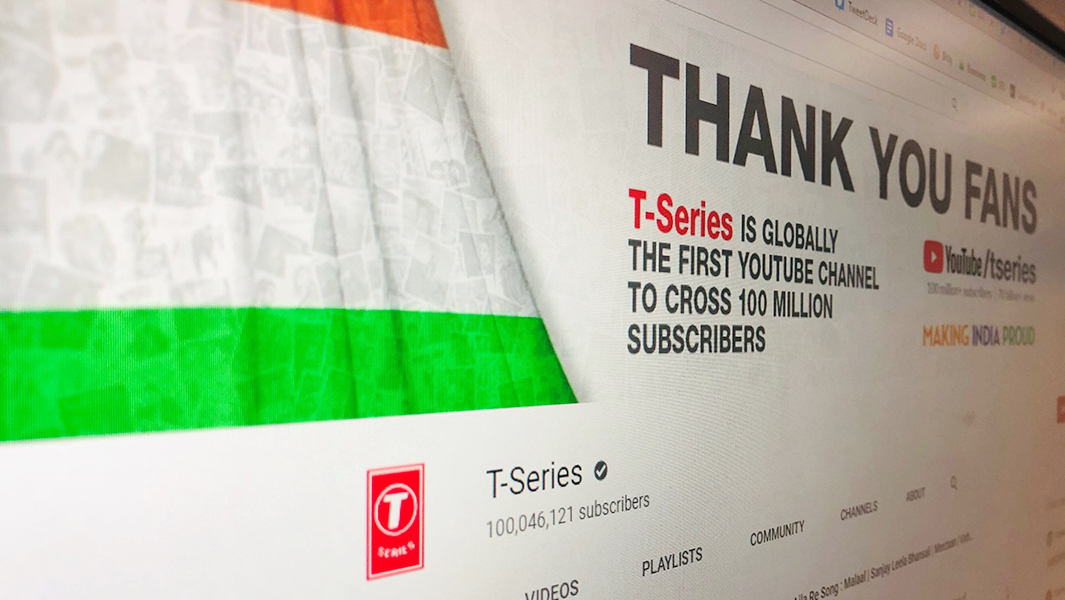 It is official as it now becomes that Indian-based music label; T-Series becomes the first YouTube Channel in the world to hit 100 million subscribers. However, this is only considered if the YouTube Music Channel isn't counted, of which it isn't. The YouTube Music channel has 106 million subscribers.
The channel hit the mark on Wednesday evening beating its strongest competitor, Swedish YouTuber channel, PewDiePie. PewDiePie currently has 96 million subscribers, 4 million less of T-Series.
T-Series took to Twitter and Instagram to announce this milestone, saying, "World's biggest YouTube Channel, T-Series has achieved another YouTube milestone by being the first one to cross an astonishing 100 million subscribers. Thank you for being part of our journey. T-Series – Making India Proud."
According to T-Series founders, the channel and the music label wasn't known much in most countries, but the PewDiePie who opened war on the channel, gave them the light in the countries they weren't known of.
"All this war, whatever is happening all over the internet with this whole issue of competition has helped us to become known in countries where people weren't aware of us. So it has actually helped us," Neeraj Kalyan; President, T-Series, said in an interview News18 Digital on YouTube.
The war between the two channels begun in Oct. 2018 when PewDiePie mounted a challenge to T-Series, to retain his status as the YouTuber with the most subscribers.
PewDiePie had maintained his lead for five years till around March this year when the Indian-based music label managed to surpass him and kept the lead on till its victorious.
According to Social Blade, T-Series was expected to cross the 100 million mark on May 21st, 2019. As for PewDiePie his channel was predicted to cross 100 million mark by June 2nd.
Either way, all odds were on Indian-based channel on crossing 100 million subscribers first before PewDiePie.
PewDiePie shared a music video titled 'Congratulations', acknowledging his YouTube channel defeat. However, the Congratulation video along with another video 'Bitch Lasagna' have since been blocked in India after an order by the Delhi High Court.