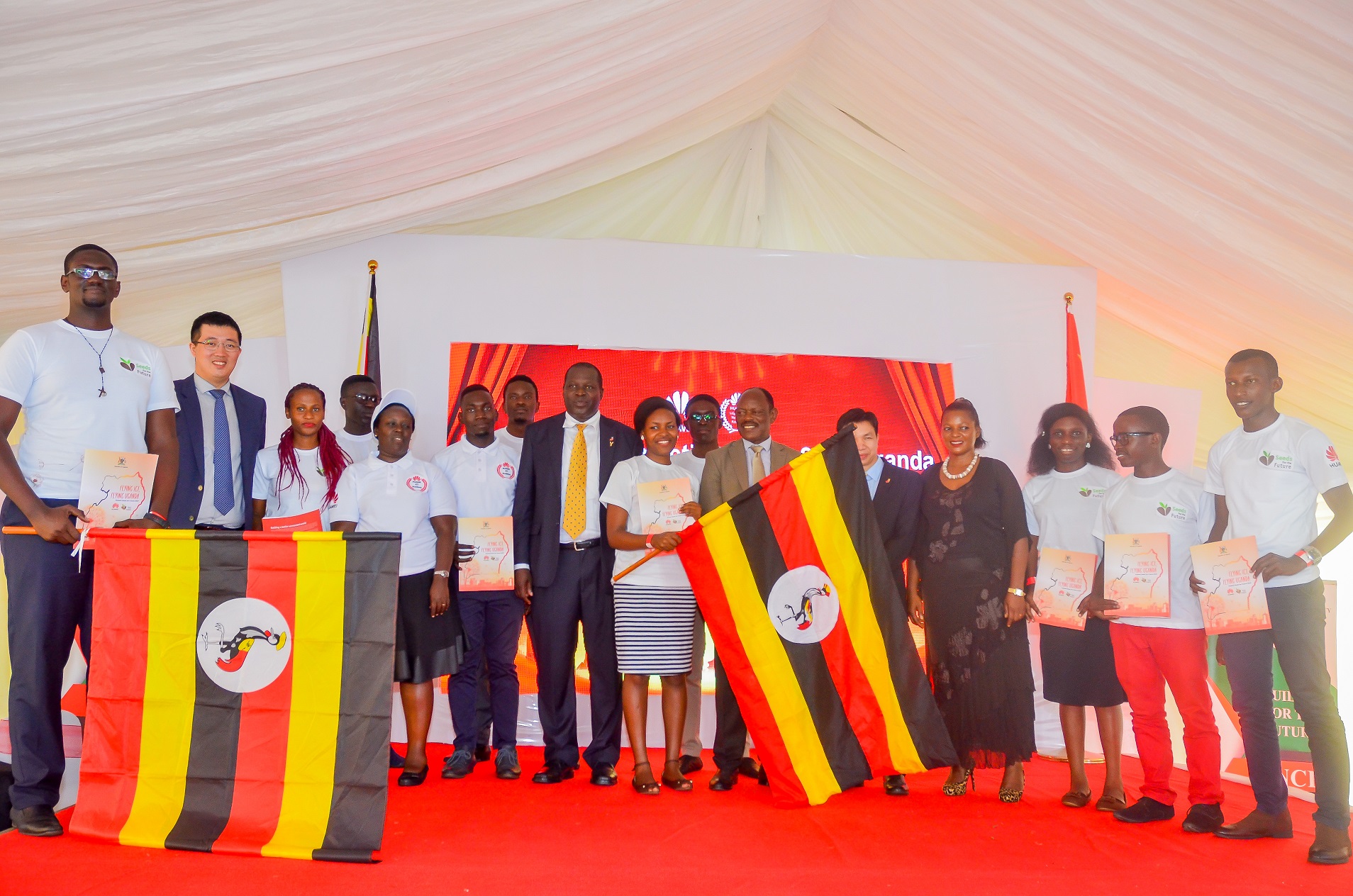 The Minister of ICT and National Guidance, Hon. Frank Tumwebaze has flagged off 10 university student to China under Huawei's annual Seeds for Future program. The flag off event was held at Makerere University with the Minister as the guest of honor.
The event was attended by Huawei Uganda's MD; Liujiawei, representative Chinese Embassy to Uganda Hon. Chen Huixin, Makerere University VC; Prof. Barnabas Nawangwe, Permanent Sec. Ministry of Education and Sport; Kakooza Alex, among others.
Tumwebaze lauded Huawei for its consistency in skilling and nurturing ICT talent in Uganda. He cited that the efforts of the program since its inception in Uganda. To recall, the program was officially announced during a meeting between Mr. Li Dafeng, Huawei's Senior VP with H.E President Museveni during his official visit to Beijing.
Tumwebaze noted that after the launch, the program has gained fruit because of the seemingly relatively high rates of employment by its participants.
"We are informed that out of the 30 participants of the Seeds for the Future program since 2016, approximately 21 are employed by Huawei and other organizations while 9 are still in school. This therefore is a good program with already notable fruits," said Tumwebaze.
Adding on his remarks, the representative of the Chinese Embassy to Uganda Hon. Chen Huixin noted the ability of ICT in transforming economies through creations of jobs.
"ICT has truly transformed our economy, creating jobs for people even in remote places. But this technological trend would never be possible if we did not skill students, professionals and entrepreneurs as a nation," said Huixin.
The Minister said with the available resources today, the students should be skilled. He noted that the gov't of Uganda through the Ministry of Education and Sports has a program specifically for skilling Ugandans — emphasizing that the gov't is skilling people to earn.
"If you've the skill, you're able to shape it, nature it, incubate it, tailored to solving a problem, and you will surely earn" he said.
Tumwebaze also called upon Huawei in collaboration with Makerere University to focus on innovations as part of skilling. Hence, helping Ugandans learn how to innovate to grow their businesses and be in position to create job opportunities.
Huawei signed an MoU with Makerere to introduce an ICT Academy announcing its initiative to train over 1,000 students free of charge in its established academies.
Meanwhile, the winners of the 4th annual seeds for future program are set to depart to China on May 17th for a two-weeks intense education program. The students are to undergo training in the latest technological trends such as 5G, Machine Learning, Artificial Intelligence, among others.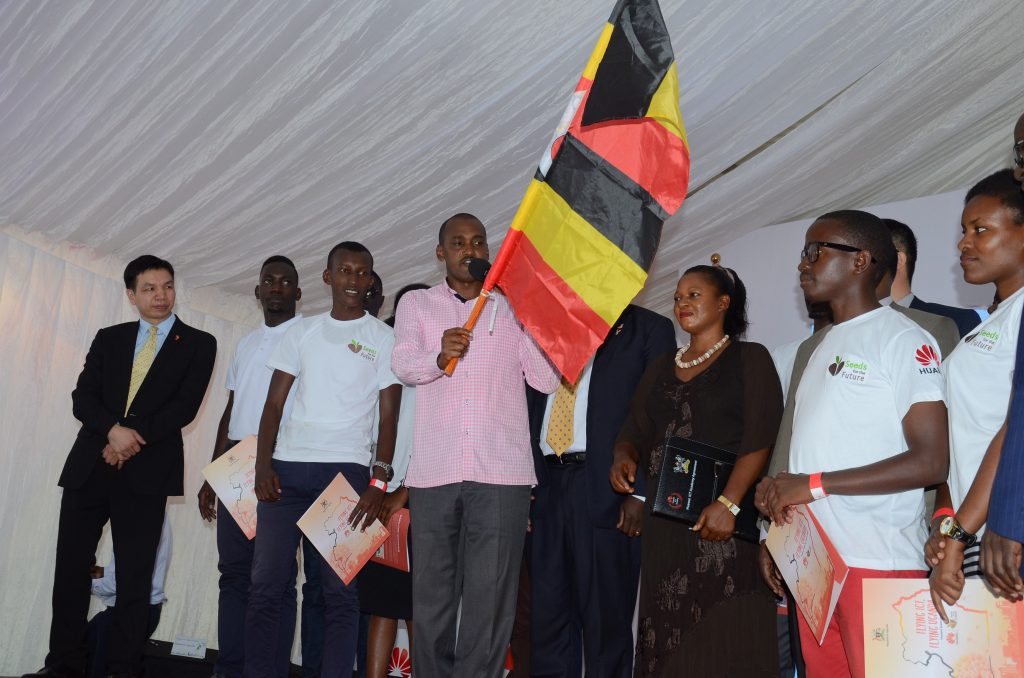 They will have an opportunity to learn the Chinese Language, visit historical tour(s) in Beijing, to mention a few.