News
JUST IN: Zimba Women Wins 'Entrepreneur Award' at the WIT Challenge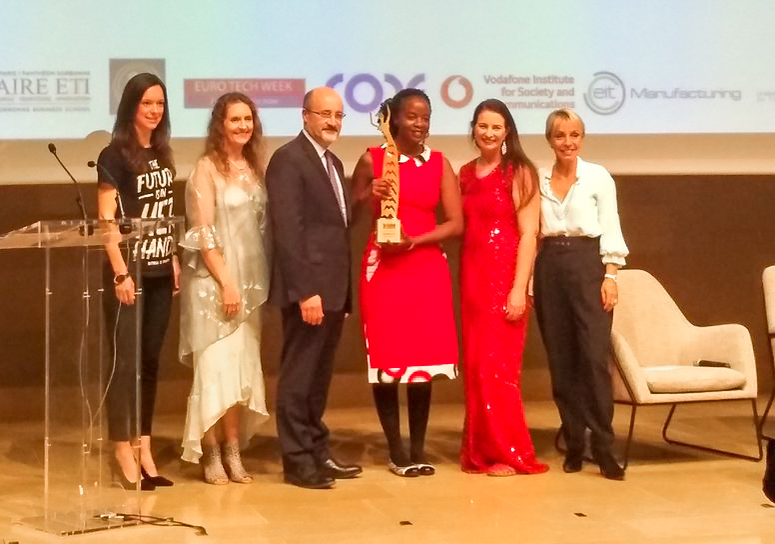 Uganda's own Zimba Women has been honored with the 'Entrepreneur Award' at the Women in Tech (WIT) Challenge in Paris, France. Peace Kutesa one of the founders of the company accepted the award. They managed to win in the category that consisted of two Australian projects and one from the U.K.
Zimba Women were among the 16 project finalists selected from 200 entries for the challenge. The firm as well as Andela's Women in Tech – Leadership Program were the only two projects from Uganda that emerged finalists for the challenge.
Zimba Women was selected in the Entrepreneur's category while Andela was in the Education category who they lost to Stem Talent Girl from Spain. The Education category consisted of projects from Spain, Nigeria, France, and then Uganda.
Zimba Women is creating opportunities for African women to actively, safely and fairly participate in the economy by providing them access to skills and training.
The company is using technology to find innovative solutions to create sustainable future for them. They're currently working with over 1000+ women-owned businesses and in STEM (Science, Technology, Engineering, and Mathematics) in Uganda, Kenya, Nigeria, and South Africa by providing them with tools and technology platforms, business training, digital literacy training, mentorship and networks to improve their livelihoods.
The company introduced a product dubbed; Zimba Mart, that allows women to sale their products outside their community. This according to the company, 'helps them earn an additional income'.
Zimba Mart works in a way with no middlemen, but rather the seller and buy who negotiate on the price coming to a fair price for the product.
With the money — termed as 'an additional income' earned from the platform helps the women to facilitate their families.
"Through the Zimba Mart, women are able to earn additional income for their families," says the company. "With stronger finances, they have been able to improve lives for their families — better education,  better nutrition and better healthcare."
Notably, the Women in Tech challenge recognizes initiatives that have helped improve diversity and promote women empowerment in STEM. This looks at four categories; Education, Entrepreneurship, Science & Research, and Social Inclusion.