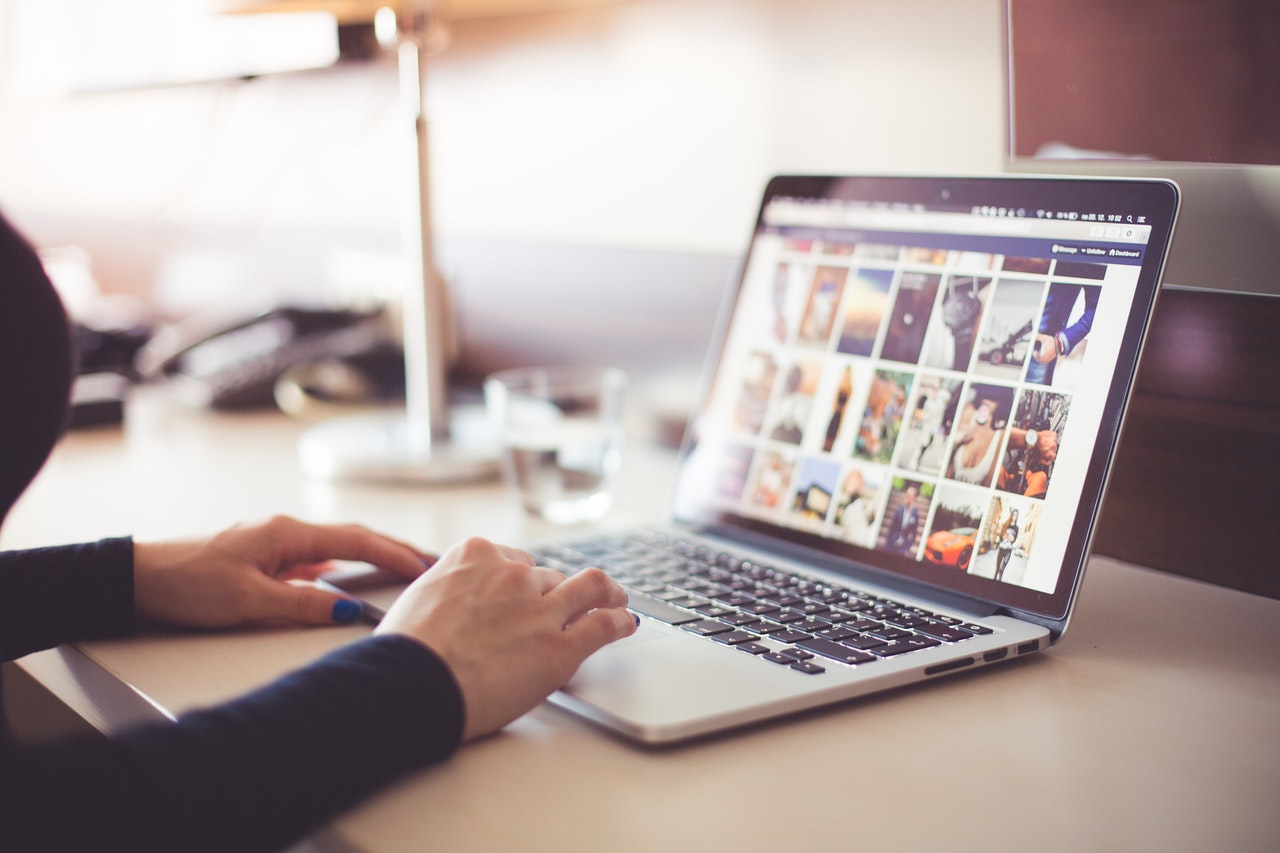 Have you ever experienced losing precious photos due to memory card corruption? Or, are you currently looking for the effective solution that can help you restore deleted photos from memory card? It is common that photos can be erased anytime by accident or due to corrupt devices. But, a smart user would like to opt for excellent solutions rather than losing hope that nothing can be done for deleted photos and data.
Therefore, in order to make your work go smoothly, the data recovery technology has come out with brilliant software such as Recoverit photo recovery software that retrieves deleted pictures that are inaccessible or lost by you once. Irrespective of a storage capacity of the memory card, you can recover your deleted pictures on your own within minutes.
Well, the magical option resides in picking trusted digital image recovery software—Recoverit Photo Recovery Software.
Before knowing what Recoverit photo recovery software can do for you, it is important to know the reasons behind memory cards frequently getting corrupted.
Common Causes Pertaining to Memory Card Corruption
The complaint about corrupted memory cards or virus in memory cards is not normal as it all depends on how you handle your card. Enlisted below are the common causes pertaining to a corrupted memory card, which are generally human errors:
If you click photos on a low battery of digital camera.
If you turn off the digital camera while the memory card is still placed in it.
If you remove the memory card during the process of transferring photos from camera to computer.
If you place the same card in other host devices.
If you don't format card in a digital camera but in a computer.
Well, virus or corruption in digital devices can take place any time. You should be well-prepared for such a situation so that whenever you face it, you have a reliable solution available with you. Restoring deleted photos from memory card is now possible with Recoverit photo recovery software deleted picture recovery software.
Recoverit Photo Recovery Software: What All It Can Do for You?
Recoverit photo recovery software or data recovery is the best to restore photos. It does not only help you recover lost photos but also help as a suitable memory card photo recovery software. Moreover, it supports to retrieve any file, images, or data from any storage devices such as computer hard drive, USB flash drive, SD card, and more storage media devices.
Features of Recoverit Photo Recovery Software
Restore old pictures or current images from memory card easily. It acts as recently deleted photo recovery software as well.
Easily retrieve photos, data, and files from corrupted or formatted memory card.
Simply recover deleted photos and videos from memory card due to virus attacked or accidental deletion.
Compatible to the system OS: Mac OS 10.13, macOS 10.12, 10/8/7/XP/Vista, OS X 10.11, 10.10, 10.9, 10.8, 10.7, 10.6.
How to Recover Deleted Photos from Memory Card- Recoverit Photo Recovery Software?
Here, you will get to know how easier it is to restore photos with free photo recovery software—Recoverit!
Step 1: The first step allows the user to select the location from where the image loss has occurred, so that the scanning process can be initiated.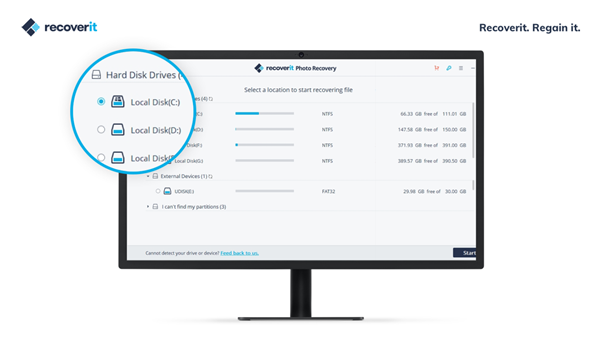 Step 2: In this step, this software comes up with the scanned results from the selected internal storage. This also allows you to select the images and videos you want to recover.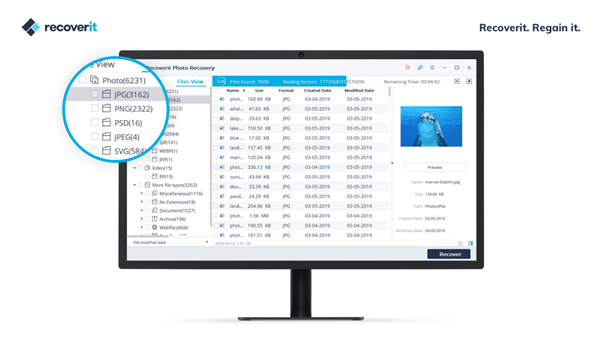 Step 3: This is the final step, in which you can easily select the desired location to restore your retrieved images by simply clicking on 'recover' option.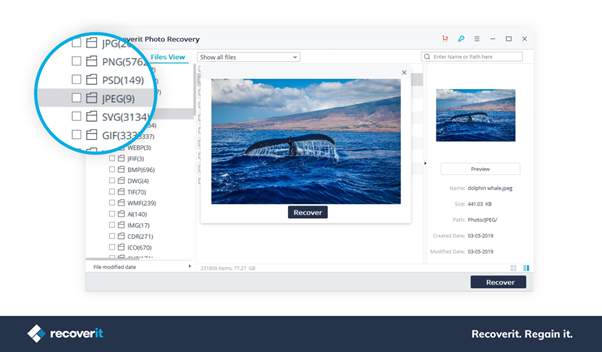 Recoverit photo recovery software quickly scans the search files. After the first scan, you can go with the deep scan with all-round recovery that includes data search and more files by taking the appropriate time to complete the scanning process. In the end, you can check your recovered files, select your data, and click recover to save it to another storage device or location. That's all!
Recoverit photo recovery software is a comprehensive utility that fulfills all photos recovery solution in one go. It easily recovers deleted photos from a phone, camera, memory card, SD card, and more devices. You don't need to put efforts in large as Recoverit photo and data recovery software has everything in it. You just need to click on select, scan and save. And, everything is set! See, how beautifully the technology has saved us from various nuisances that we don't need to regret our accidental loss of data anymore.
Technology has boosted in many ways. Nowadays, people are finding everything easy for them, which is also the main target of advanced technology. From this post, one can learn about basic things about their corrupt memory cards. Not only is this, but the user can also easily learn how to recover deleted photos from memory card with easy steps where the photo recovery software with deep scanning retrieve old and deleted pictures back to the specified location hassle-free.