The Ugandan Academy for Health Innovation and Impact (UAHII) will from March 19th to 20th hold its annual Health Innovations Conference themed "Sustainable Health for all: Harnessing the Fourth Industrial Revolution" which generally focuses on how various aspects of new, old, high and lo-tech can effectively be used to improve health.
UAHII core function is to improve health outcomes for people living with or affected by HIV and TB through innovations in clinical care, capacity building, system strengthening and research, which inform policy and practice.
Meanwhile, the Health Innovations Conference is expected to create opportunities for innovators to initiate collaborative efforts in health innovation with representatives from the National Institute of Allergy and Infectious Diseases, Clarke Group, CryptoSavannah, Case Hospital, Centre for Diseases Control and Prevention, USAID, Andela Uganda and Janssen.
On the other hand, the conference will see the launch of a bioinformatics lab in Uganda — which is funded by the US National Institutes of Health. This unit is provisionally named the African Centre of Excellence in Bioinformatics (ACE) and it's first of its kind in the region—based at the IDI (Infectious Diseases Institute) Makerere University. The ACE will be a centre for computational biology and big data analysis.
To showcase how technology can be used for sustainable health for all, Andela Uganda who are partners in the conference is proposing to spearhead a two day public Hackathon dubbed IDI-Andela Health Hackathon. The hackathon aims at bringing together techies with health professionals to create mobile-based solutions around sustainable health. The top 3 winning teams will receive grant writing support from the IDI team and a cash prize.
Confirmed speakers of the event include; Kwame Rugunda, Chairman Blockchain Association Uganda, Ian Clarke, Chairman Clarke Group, Mike Tartakovsky, Chief Executive Officer, National Institute of Allergy and Infectious Diseases and Carol Kyozira, and Ag. Assistant Commissioner (DHI), Ministry of Health (MOH).
Notably, the Health Innovations Conference was launched in March 2018, convened with a rich audience of government officials, medical professionals, researchers, students, IT professionals, among others, hosting Hon. Elioda Tumwesigye, Minister of Science Technology and Innovation as the Chief Guest Speaker who presided over the closing of the ceremony and handed over the awards.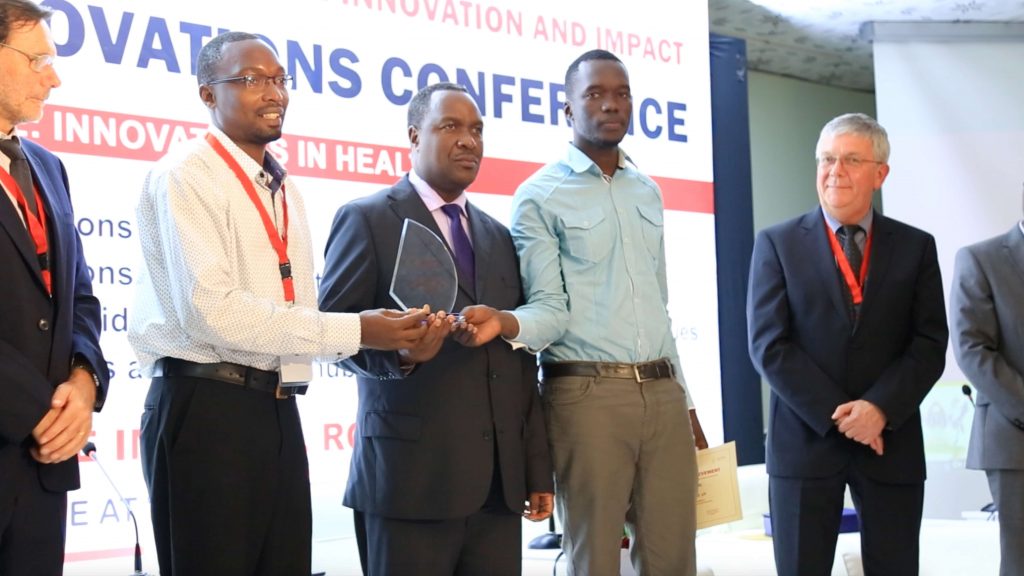 The Ag. Director General of Health Services at the Ministry of Health, Dr Henry Mwebesa and Mr Kenneth Bagarukaho were in attendance representing the ICT Permanent Secretary.
In this second installment, UAHII hopes to bring together an even richer cohort of 250 stakeholders from various sectors considering the diversity of their programme and scope. The riveting line-up will cover most of the aspects of the 4IR.
Tickets to attend the two conference go for USD$100 (roughly UGX370,000)