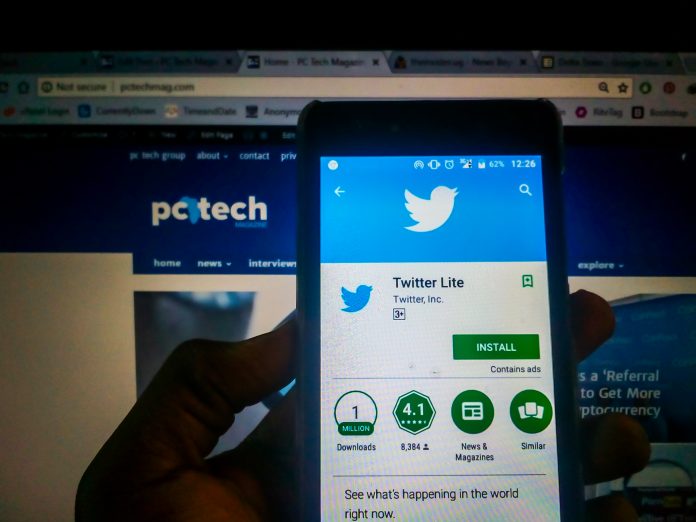 Micro-blogging website Twitter Inc. on Monday expanded its Twitter Lite app to 21 more countries, with Uganda Inclusive – which makes the data-saving app available to more than 45 countries in total. This follows its first roll out last year in December, where it was only rolled out to 24 countries across Africa, Asia, Europe, Middle East, and Latin America.
Similar to other data-saving apps, like Facebook Lite or YouTube Go, or Skype Lite, Twitter Lite is designed to load faster on slower network connections, like 2G and 3G and takes up less than 1MB of space.
The Lite version minimizes data usage, and offers a data saver mode to download only the images or videos you want to see and reduces install size to under 3MB so it doesn't take much room on your phone. In addition, it also features in Google Chrome and other modern browsers on Android devices.
According to reports by TechCrunch, Twitter in November of 2017 claimed Twitter Lite led to a greater than 50% increase in tweets, and noted that 80% of its then 330 million monthly users were outside the U.S. However, the percentage remains roughly the same – as of July 2018, where Twitter had a total of 335 million users, with 68 million of those in the U.S.
Full list of the company's expansion: Argentina, Belarus, Dominican Republic, Ghana, Guatemala, Honduras, India, Indonesia, Jordan, Kenya, Lebanon, Morocco, Nicaragua, Paraguay, Romania, Turkey, Uganda, Ukraine, Uruguay, Yemen, and Zimbabwe.