In December 2014, the United Nations General Assembly adopted a resolution declaring 15th July as World Youth Skills Day, with a goal of achieving better socio-economic conditions for today's youth as a means of addressing the challenges of unemployment and under employment.
Evelyn Namara is the founder and CEO of Vouch Digital, a technology startup that is building a verified voucher system M-Voucher for simplifying the distribution of International and National aid. This electronic voucher system eliminates fraud and corruption in the process of distribution by eliminating the use of cash and introducing digital cards that program participants use to redeem life-saving goods and services from merchants, agro-dealers and shopkeepers.
On 9th July 2012, the Former secretary general of the UN, Ban Ki Moon, in his closing remarks at High-Level Panel on Accountability, Transparency and Sustainable Development noted that 30% of development aid was lost to fraud or corruption. And he attributed this to a rule of law which is fragile, institutions that are weak and a failure of accountability and transparency in dealing with Money. Which was an inspiration for Evelyn to come up with the M-Voucher.
"My team did the first implementations using a one-time scratch-able voucher card system. This voucher type was meant for beneficiaries in very remote areas where the use of smartphones was not possible. Our system generated voucher numbers, which we printed on physical voucher cards and allowed agro-dealers to redeem using their mobile phones for beneficiaries," Evelyn said.
She further added that it is a system that can be deployed and replicated anywhere in the world where distribution is a problem.
Evelyn has been working with International development agencies and facilitated the distribution of seed crops, fertilizers, and farming equipment. So far the system has facilitated over UGX3 Billion in transactions by ensuring verified participants receive verified products and services and that every transaction is tracked in real-time.
With this innovation, Evelyn won the ICT for Development award, from Uganda Communications Commission (UCC) in partnership with Huawei, Airtel Uganda, Resilient Africa Network, and Outbox Hub.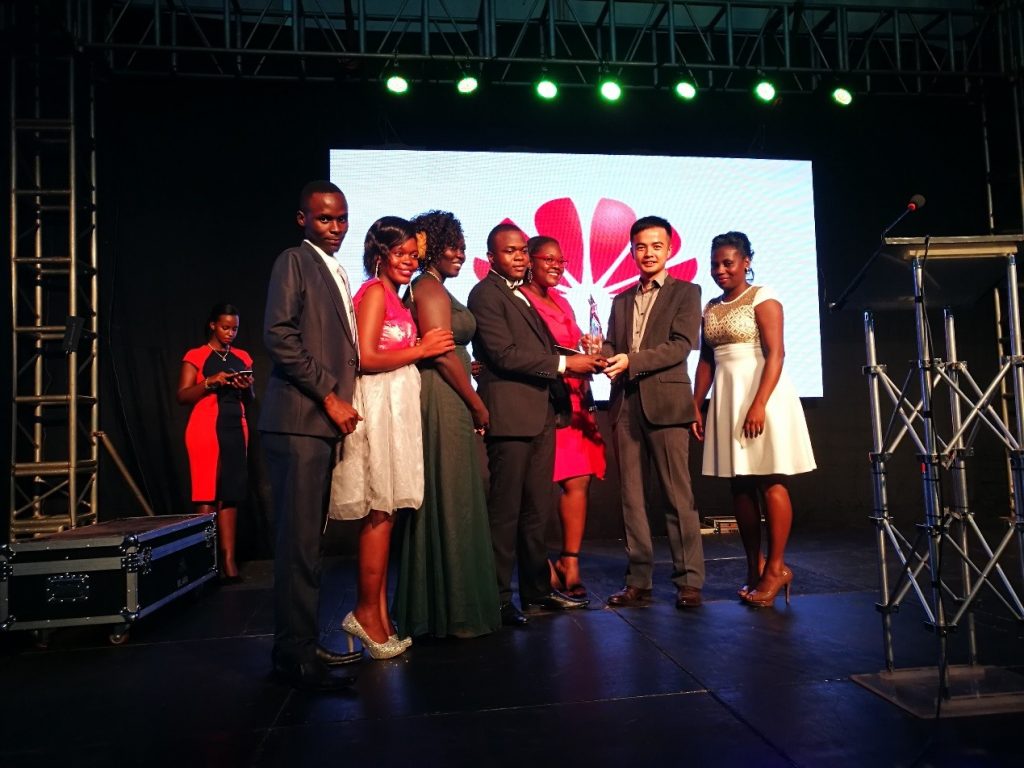 It is worth noting that the rapidly advancing ICTs help in addressing social and economic problems caused by the fast growth of urban youth populations in developing countries like Uganda. Because it offers opportunities to young people for learning, skills development and employment that lead to national development despite the fact that there is lack in having broad access to these new technologies.
The pace of global technological development in the new knowledge economy has created more powerful ICTs, rising demand of ICT skilled employees and a high evolvement of new ICT innovations. However just because the technology trend is fast setting in does not mean that the level of innovation in some parts of the world is synonymous with the trend. Those who cannot access necessary ICT information, skills training and exposure to the latest technological trends will be left behind and vulnerable.
In Uganda, government and the private sector have put a lot effort to close the existing digital divide. Some of the really noticeable efforts include; Presidential Initiative on Science and Technology which was started purposely to enhance the development of science and research in the country. The Uganda Industrial Research Institute (UIRI), the Uganda National Council of Science and Technology (UNCST), Makerere University Institute of Science and Technology/Food Science, and the various research stations across the country have been able to benefit from this initiative of the president.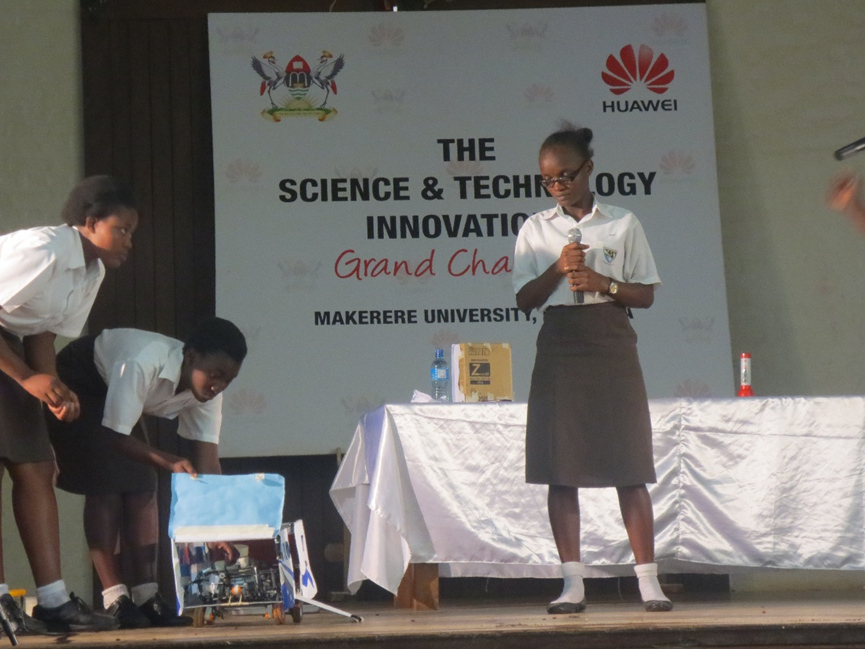 UCC's ACIA Awards is part of the efforts. Ugandans especially the young and youthful brains, keenly look towards participating in this premier event to benefit from a pool of prizes that have enabled them acquire the resources, linkages and capacity to enhance their innovations. These awards being the most prestigious information and communications technology awards in Uganda have attracted the Private sector to invest in innovations through sponsorships, partnerships and award category associations.
Huawei Uganda's Managing Director, Mr. Liujiawei, narrates that the reason they sponsor UCC ACIA Awards and specifically the "ICT for Development Award" is because its objectives are in line with Huawei's vision in investing in innovations and skills to advance ICT technological progress and national development.
"We combine corporate social responsibility with day-to-day operations and use our core ICT competitiveness and innovation resource and capabilities to bridge the digital divide and upskill people to achieve sustainable social economic development," says Mr. Liu Jiawei, Huawei Uganda Managing Director.[related-posts]
After winning the ICT for Development award, Evelyn and her M-Voucher team went on to win other awards. They were chosen as the best agricultural app at the MTN Innovation awards, the outstanding woman in innovation at the same awards, they applied for Cartier Women's Initiative Awards and emerged one of 18 finalists selected from 2,800 applications from 40 countries. Being a finalist came with a cash prize and mentorship in business modeling and financial education.
Looking to the future, Evelyn said that she was encouraged by those awards to explore more into the unknown as she continues to widen her business with new digital identity and technologies.
"Like people of my age who want to start a business, I used to lack of confidence in my project. These awards especially the first one ICT for Development award really encouraged and motivated me to explore into the unknown, and the exploration does not stop at failure, especially in our country Uganda, which is among the world's most entrepreneurial nation. I'm now continuing to focusing on our new digital identity and blockchain product that will make distribution even much easier and will allow for easy traceability of cash," She said.